Happy holiday season, friends! This holiday season I thought I'd put together a Vegan Holiday Gift Guide to share some of my favorite products and ideas to gift your loved ones (and yourself) this season.
You don't have to be vegan or even shopping for a vegan to find this gift guide useful because it's full of fun, unique, and practical gift ideas for anyone who likes food, cooking, or healthy living! There are gift ideas for every budget, from scrappy to luxury, and you can shop with confidence because I've tried or owned every gift on this list.
Vegan Holiday Gift Guide 2018
Cookbooks
My favorite cookbook that I consult nearly every time I develop a new recipe, this is a practical culinary guide for the creative chef in your life. It'll teach you how to seamlessly pair ingredients and how to enhance the flavors of plant-based cooking. Price: $19.99 on Amazon
This is a great gift for anyone interested in starting a vegan diet or looking to reset their diet (hello, New Year's Resolution-makers). It contains wellness tips, grocery shopping lists, journaling exercises, and meal plans, so all the hard work is done for you!
Price: $16.37 on Amazon
100 simple vegan recipes that are creative, delicious, and healthy and use only 8 major ingredients. Most of these recipes are oil-free and gluten-free as well. Perfect for someone who likes to cook healthy but doesn't like long ingredient lists. The amazing chocolate chip cookies are reason enough to buy this book!
Price: $16.97 on Amazon
A beautiful cookbook with veganized Southern recipes and heartwarming, beautifully written stories. This is a unique gift for anyone who's interested in Cajun, Creole, and Southern classic cooking.
Price: $21.51 on Amazon
This is the cookbook you want to give to (a) vegan skeptics and (b) anyone who loves comfort food. It is packed with indulgent recipes that you'll never believe are vegan!
Price: $14.11 on Amazon
A cookbook for anyone who eats with their eyes! I love all of the beautiful, mouthwatering photos of classic Greek recipes, comfort food, hearty salads, and salivating desserts.
Price: $14.57 on Amazon
For your loved ones who have a sweet tooth and love to bake. This book is full of 85 beautiful sweet treats that are 100% vegan and free of refined sugars and artificial sweeteners.
Price: $14.57 on Amazon
Kitchenware
These glass canisters are the ideal gift for anyone who loves an organized, chic kitchen. They are sturdy yet elegant and have elevated my pantry from funky to feng shui. They come in four sizes: 16.9 ounces, 22 ounces, 25.4 ounces, and 33.8 ounces.
Price: $12.99-$15.99 on containerstore.com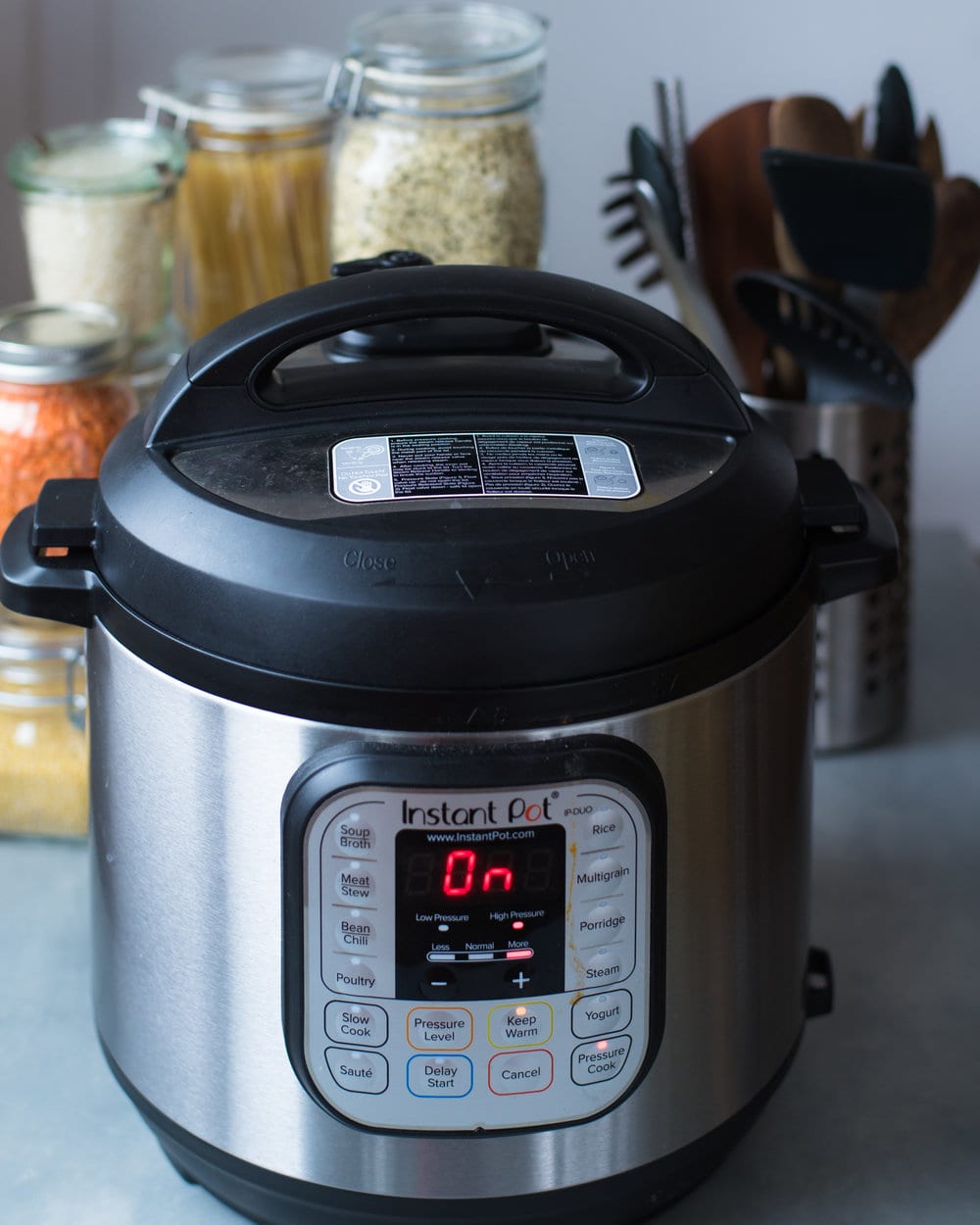 This is the best frying pan I've ever used. It's nonstick so you don't have to use much oil, but unlike most nonstick pans, it's 100% APEO & PFOA-free and free of other lesser known chemicals as well. Everyone who's tried these pans has loved them. It comes in 8-inch, 10-inch, and 12-inch sizes.
Price: $29.43 on Amazon (10-inch frying pan)
Donuts are back in style and making them at home is now incredibly easy with these adorable, inexpensive donut-cavity pans. This set comes with 2 pans, so you can bake a dozen baked donuts in no time! Perfect for making my Baked Apple Spice Donuts.
Price: $13.50 on Amazon
These are the most useful measuring spoons I've ever bought. They have one traditional rounded scoop and one oval-shaped scoop on the opposite end, which means you can use one side for liquids and one side for solids. Plus, the oval-shaped scoop is designed to fit into narrow spice jars. A great stocking stuffer!
Price: $14.99 on Amazon
These are my new favorite plates for both serving food and food photography. They are affordable, simple yet elegant, not shiny, and safe to pop in the dishwasher, microwave, and freezer.
Price: $44.00 for a set of 4 small plates; $52.00 for a set of 4 big plates on yearandday.com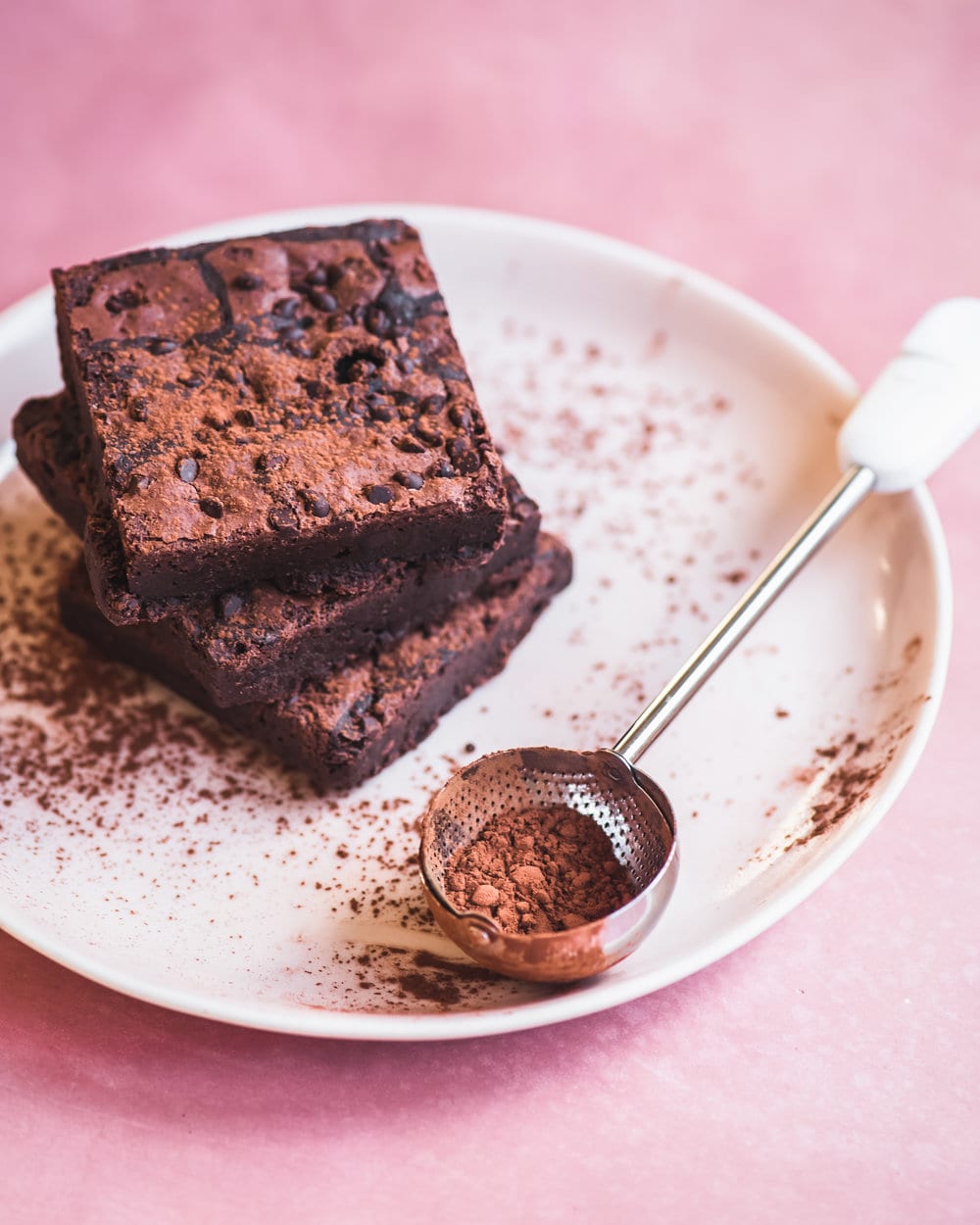 An excellent gift for the avid coffee drinker who doesn't have a $2,000 cappuccino maker but still appreciates a perfectly frothed oat milk latte. A great stocking stuffer for the coffee lover in your life!
Price: $14.99 on Amazon
The prettiest rolling pin you'll ever find, this is a must-have for the baker in your life. I love that the marble surface stays naturally cool, which means your pie crusts and pastry dough are less likely to get soft and sticky.
Price: $17.99 on Amazon
If you want to give the gift of fluffy, soft mashed potatoes, this is the perfect gift. I've been making mashed potatoes since I was 15 years old, and they've never been as light and fluffy as they are now that I use this potato ricer instead of a hand mixer, potato masher, or food processor.
Price: $18.95 on Amazon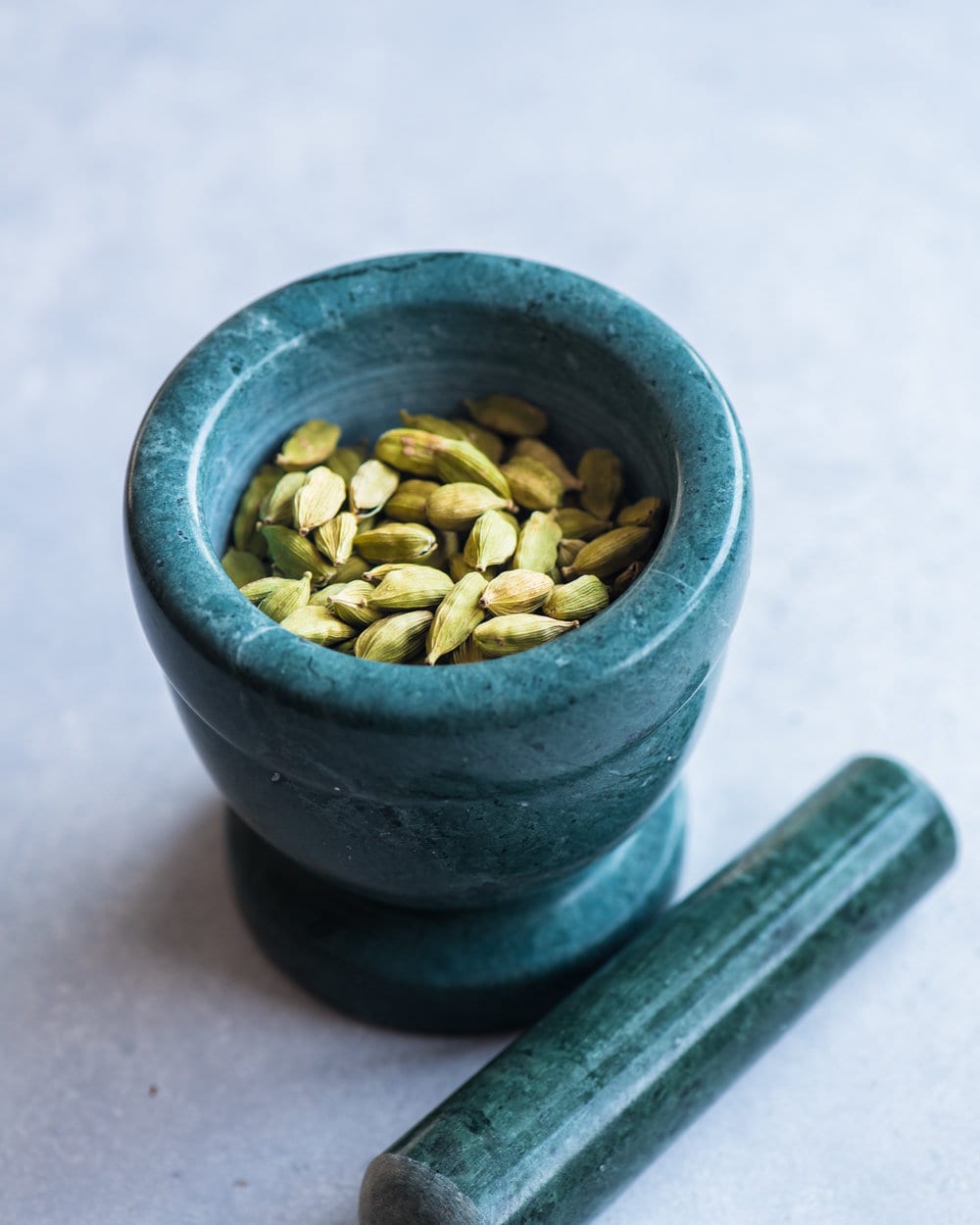 Yes, the best-rated cast iron skillet is less than $30. Yes, it browns vegetables beautifully and makes excellent skillet cakes. Yes, you should buy it for the chef in your life (or yourself).
Price: $29.99 on Amazon
This spiralizer comes with three sizes of sharp blades so you can make a variety of veggie noodles, from sweet potatoes to zucchini to beets. The bottom suction cups are sturdy and keep the spiralizer in place, unlike other spiralizers I've tried. Perfect for the healthy veggie-lover in your life.
Price: $39.95 on Amazon
Ona Pitchers
If I could describe these pitchers in one word, it would be sexy. The unique shape makes for such an elegant vase or dinner table centerpiece.
Price: $19.95-$24.95 on crateandbarrel.com
Another inexpensive yet great knife that's versatile and a great gift option for any chef on a budget.
Price: $29.69 on Amazon
I received this set as a gift last holiday season and love it! The gold nonstick coating is beautiful and makes for even heat distribution. The set includes a half-sheet baking sheet, cookie tray, muffin tin, cooling wrack, and 2 round 9-inch cake pans.
Price: $74.96 at Williams-Sonoma.com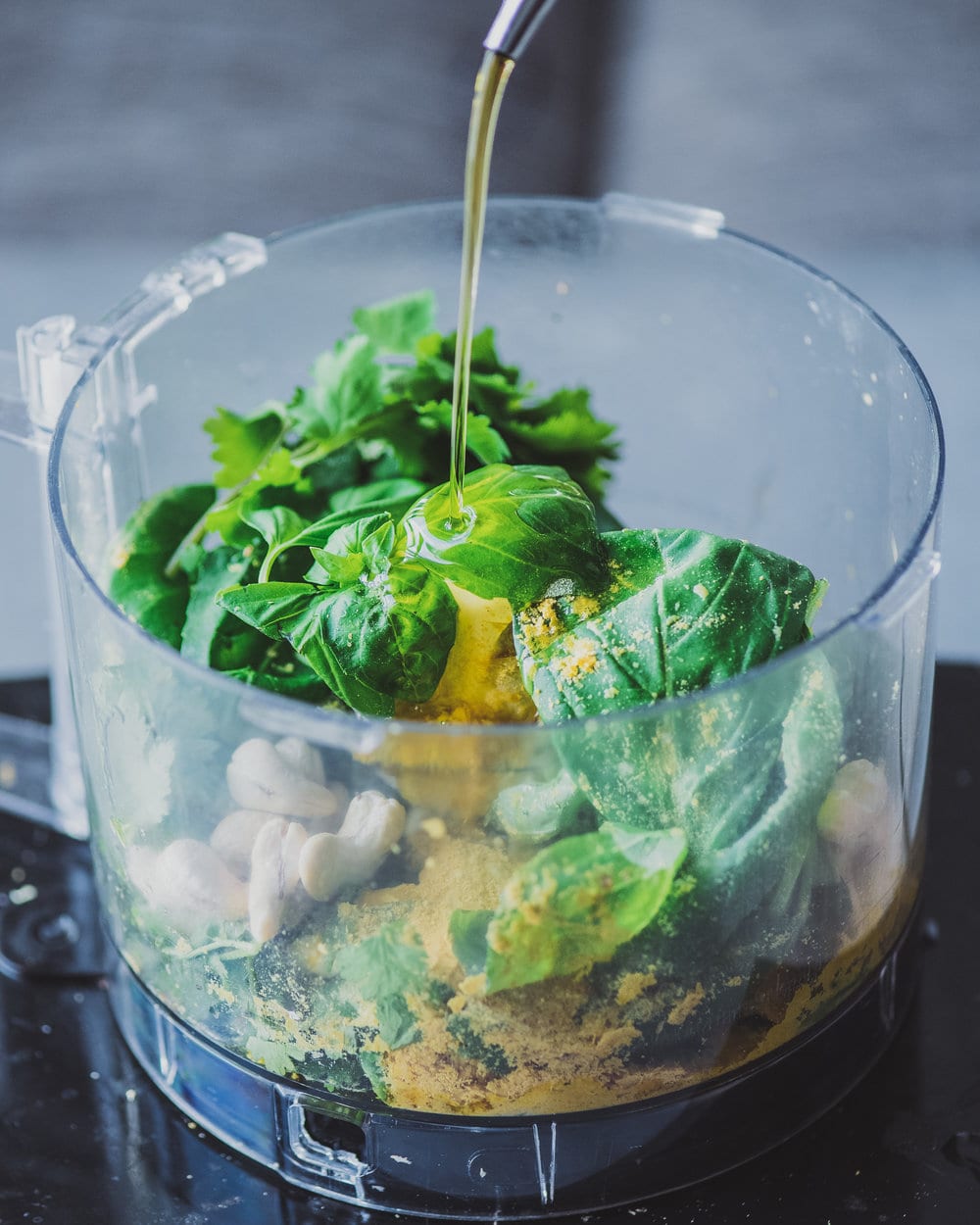 Is a Vitamix cheap? No. Is it worth the money? Yes, in my opinion. Especially if you want to pulverize kale smoothies, make nut-based sauces and cheeses, and homemade desserts. The 5300 models are now "certified refurbished," which means you can buy an "as new" Vitamix without the extremely hefty price tag. Plus, it comes with a five-year warranty and that useful low-profile container that will comfortably fit in your cabinets.
Price: $269.95 on Amazon
Eco-Friendly Lifestyle Gifts
An inexpensive, highly practical gift for anyone who's trying to reduce their carbon footprint. This kit comes with 4 reusable straws, a cleaning brush, and an eco-friendly kit. I store the kit in my purse so I have them with me at all times. Say goodbye to plastic straws!
Price: $9.59 on Amazon
For the avid grocery shopper in your life. I love taking these produce bags to the grocery store with me instead of using a dozen of those plastic produce bags. They don't take up much space and can be stashed in your larger grocery shopping bags.
Price: $15.95 on Amazon
Part beach towel, part yoga mat, these beautifully printed towels are made of recycled plastic bottles. Plus, they're quick-drying, lightweight, and microbial, so they're perfect for your yoga-loving, travel-loving hippie friend.
Price: $39.95 on Amazon
Food Gifts
A gift set that contains the highest-quality tahini and most delectable halva you'll find. I slather this tahini on literally everything because it tastes like liquid gold. Plus, you'll be supporting a women-owned business!
Price: $40 from seedandmill.com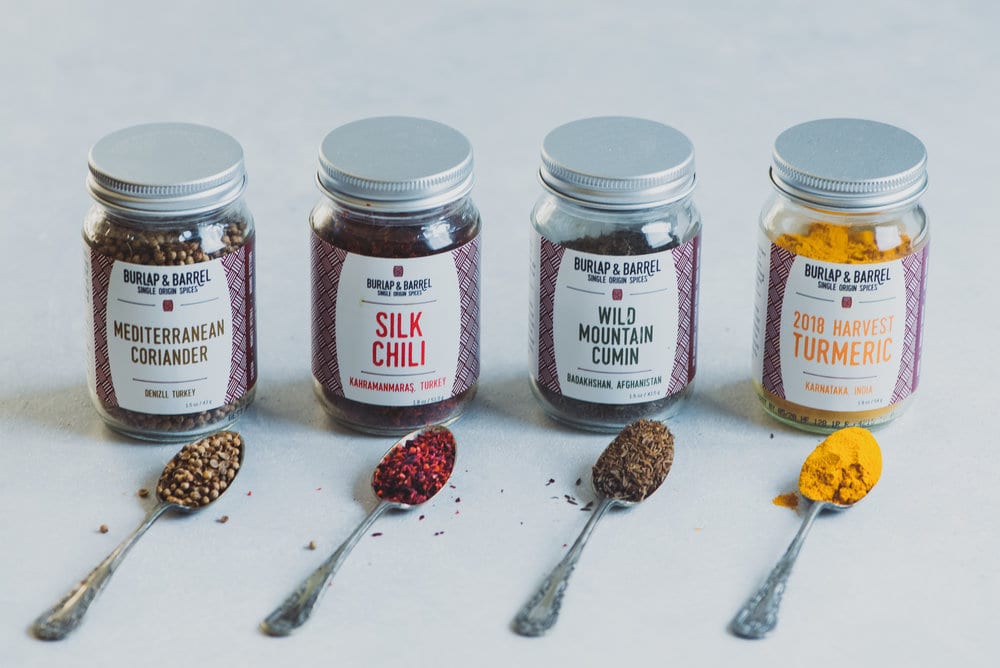 Calling all chocoholics! The most beautiful, art-inspired handcrafted chocolates, these are highly giftable. Buy the vegan assorted chocolate gift box or a variety of their beautifully packaged vegan chocolate bars. Did I mention their chocolates are really delicious?
Price: $49.95 from compartes.com
Vegan Beauty Gifts
Winter is a harsh time for our bodies, especially our lips. One scrub of this all-natural coconut lip scrub and my lips instantly feel smoother and happier. Plus, it's delicious (in case you get some in your mouth and/or need a little snack). A great stocking stuffer!
Price: $8.90 on Amazon
All of the natural-colored eyeshadows you need in one palette, this is my go-to makeup for everyday wear. It's a fun, inexpensive gift for the makeup lover in your life. From the brand SHANY, a proud member of PETA.
Price: $12.49 on Amazon
This is my go-to, everyday lip balm. It's fruity and zesty, and soft but not shiny, making it perfect for both women and men. A great stocking stuffer!
Price: $6.99 on Amazon
The cutest makeup brush set you'll ever find from cruelty-free beauty brand Tarte. Includes five different brushes.
Price: $39 at tartecosmetics.com
LUSH Christmas Cheer Gift Box
A vegan gift basket of feel-good products for anyone who takes body care seriously, likes good-smelling things, and wants to help protect the planet (read more about Lush here).
Price: $39.95 at lushusa.com
Vegan Fashion Gifts
A smart gift for anyone who lives in a cold climate and is addicted to texting (hi, that's me). The e-tip enables you to use your cell phone while keeping your hands warm, and the gloves are made with polyester faux fleece and synthetic suede.
Price: $35 on thenorthface.com
A trendy yet practical weekend bag at an affordable price. Made from soft vegan leather and it's oh-so-pretty. I feel v. cool when I take it out.
Price: $84.95 at SoleSociety.com
A cute, stylish backpack from independent, cruelty-free, high-fashion brand GUNAS. Bonus: it's big enough to fit a laptop!
Price: $149 on gunasthebrand.com
Moo's Shoes has a wonderful, entirely vegan selection of shoes and boots that will make any feet happy this winter season.
Price varies on mooshoes.com
For the unapologetic vegan who also loves the environment and carries a tote bag wherever she goes. Choose from slogans like "Vegan from my head Tomatoes" and "#VeganAF."
Price: $9.27 on Etsy
Health & Fitness Gifts
This isn't exactly a foodie-specific gift, but it's one of the best gifts I've received. Wearing it daily reminds me to move my body more often, and the heart rate tracker is shockingly accurate (as long as you have the wristband positioned correctly), which helps you figure out whether you're getting enough exercise each day/week.
Price: $118-$121 on Amazon
When I add delicious fruits to this pretty water bottle, I find that I drink significantly more water. Drinking plenty of water each day helps flush out toxins, can help improve the quality of your skin, and makes it easier to lose weight.
Price: $19.99 on Amazon
This little journal has been the easiest boost to my overall happiness. It relies on the science of positive psychology to improve happiness by focusing your attention on the good things in your life and cultivating gratitude. You spend just three minutes in the morning and two minutes at night. This is a great gift to give yourself :)
Price: $22.95 on Amazon
Experiential Gifts
For the aspiring chef in your life, a cooking class is a fantastic gift idea. I've learned so much from the various cooking classes I've taken over the year, and it's always a fun experience. For those in the New York Area, the Natural Gourmet Institute has a wide variety of vegan and vegan-friendly cooking classes. Sur La Table also hosts a Delicious Vegan Dinners class in various locations.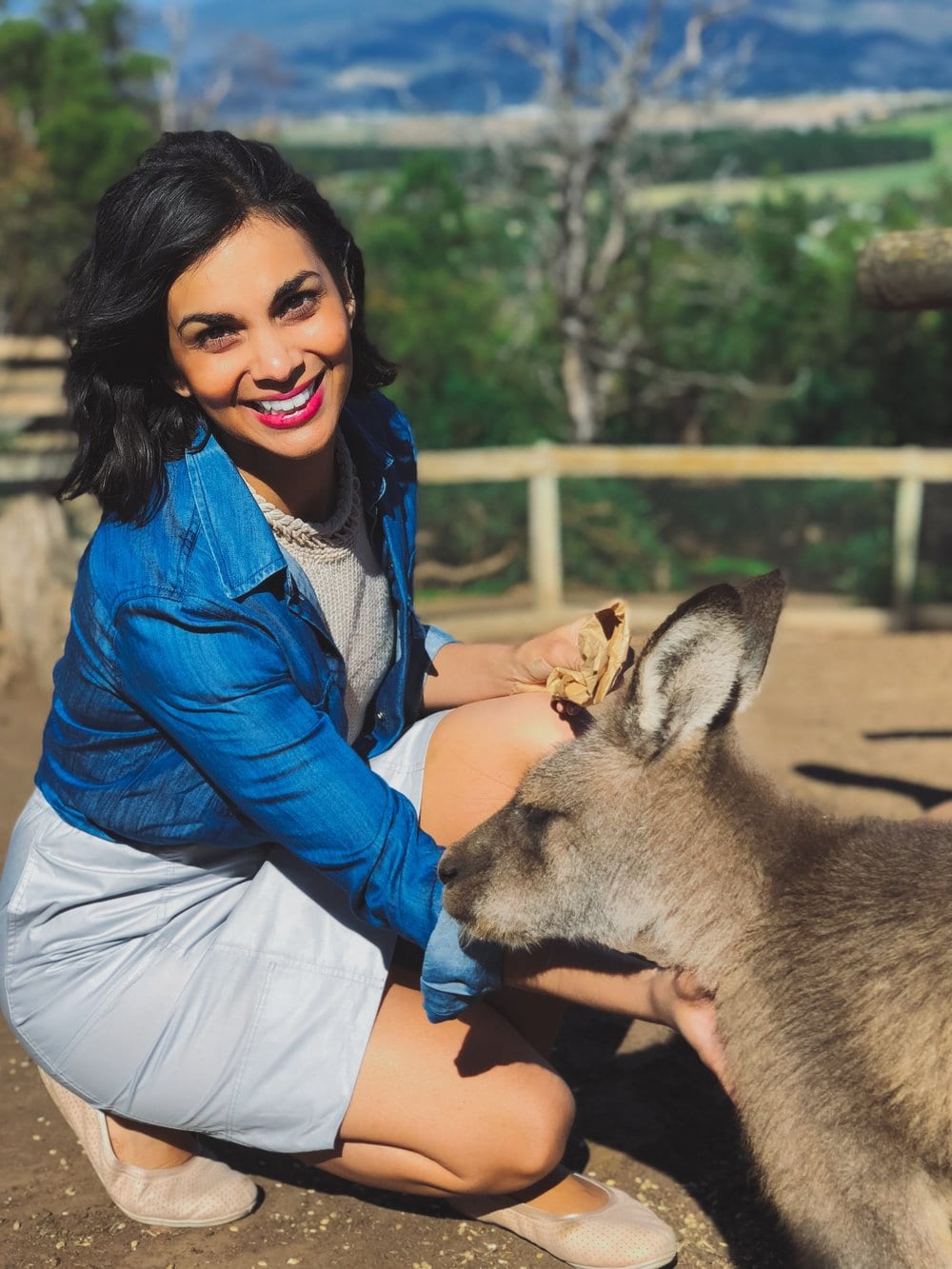 Book a special getaway with your beau and stay at one of many vegetarian and vegan-friendly bed and breakfasts. Find a few more options here.