From cheesy and meaty options that are hearty enough for omnivores, to lighter options that are refreshing yet flavorful, there's a stuffed squash for everyone!
1. Cheesy Baked Butternut Squash (Vegan)
If you think being vegan means missing out on Thanksgiving, these Cheesy Baked Butternut Squash will change your mind! Butternut squash is filled with hearty grains and a cheesy Alfredo sauce and then baked again until melty and golden brown. Serve as a hearty main dish for the holidays!
Check out this recipe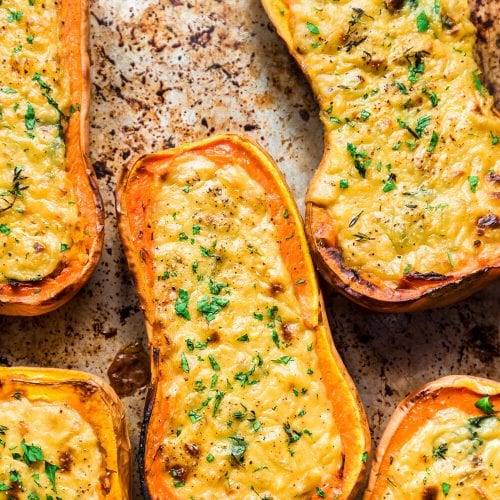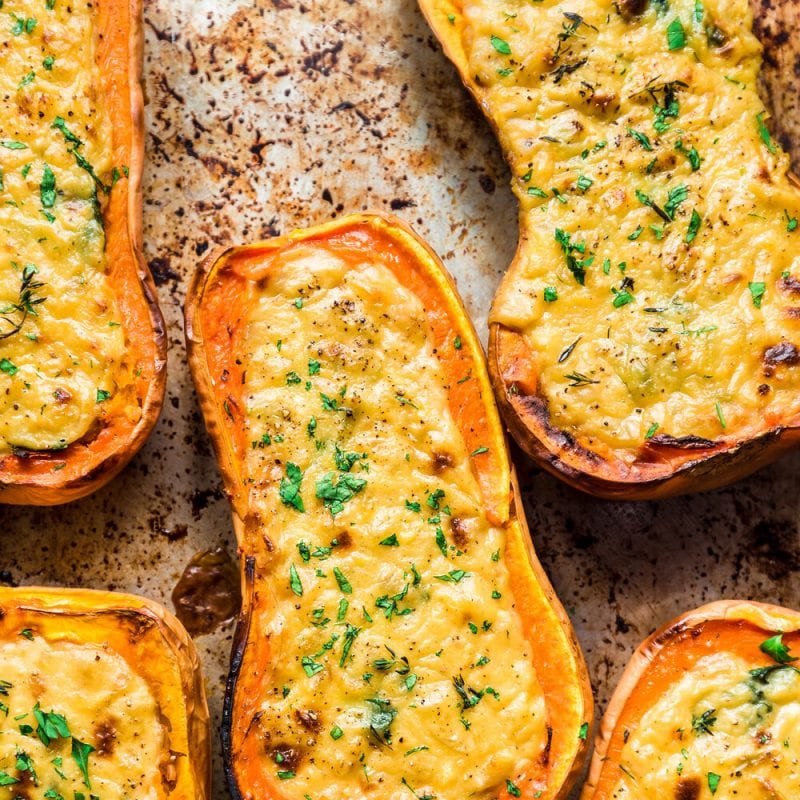 2. Creamy Lentil Stuffed Butternut Squash
Roasted butternut squash gets stuffed with the most flavorful, umami-packed lentil filling, then drizzled with a creamy sauce made from the scooped out butternut squash. A hearty and satisfying main course for any winter dinner, especially holiday meals!
Check out this recipe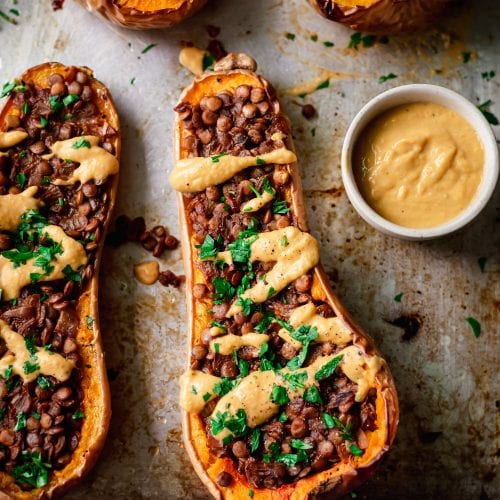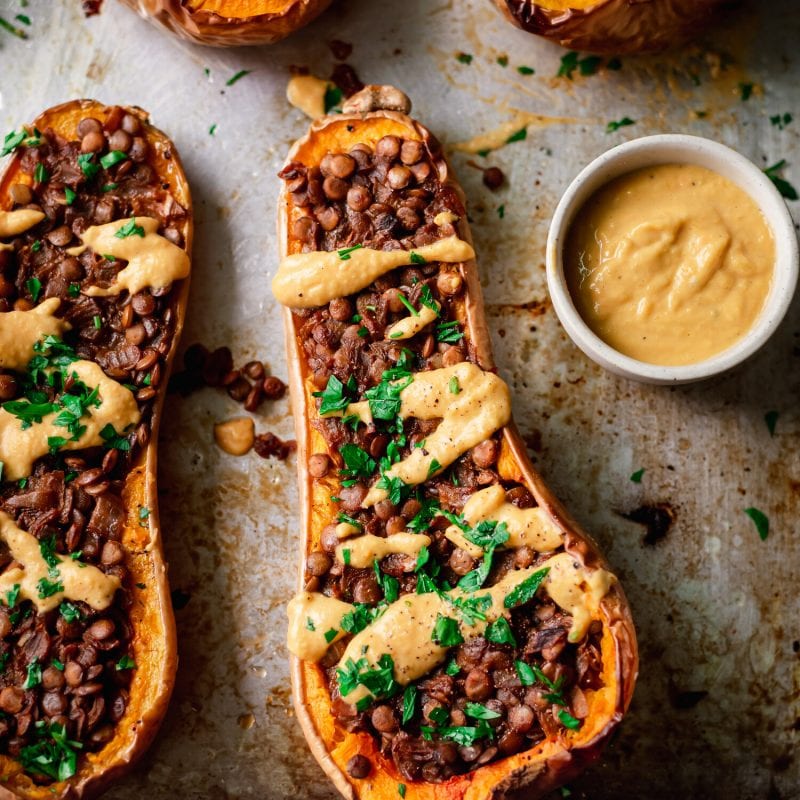 3. Vegan Sausage Stuffed Butternut Squash
A vegan "sausage" stuffing with kale and quinoa get stuffed into roasted butternut squash, then drizzled with a creamy garlic white sauce. This Vegan Sausage Stuffed Butternut Squash is a delicious vegan main dish or a crowd pleasing side dish for the fall season that's hearty yet wholesome!
Check out this recipe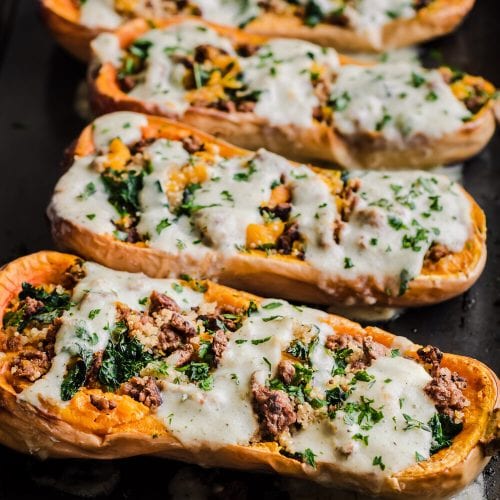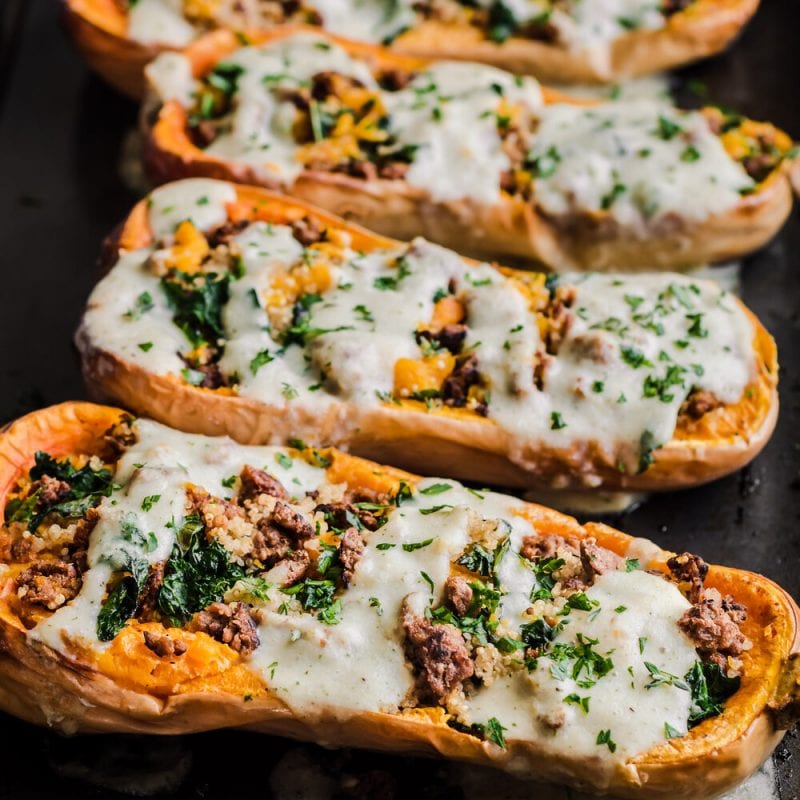 4. Vegan Wild Rice Stuffed Squash
This vegan wild rice stuffed squash is healthy yet comforting, making it an excellent option for a hearty winter dinner. Made with wholesome ingredients like butternut squash and wild rice, It's gluten-free and won't weigh you down, but it's incredibly flavorful and will please vegans and non-vegans alike.
Check out this recipe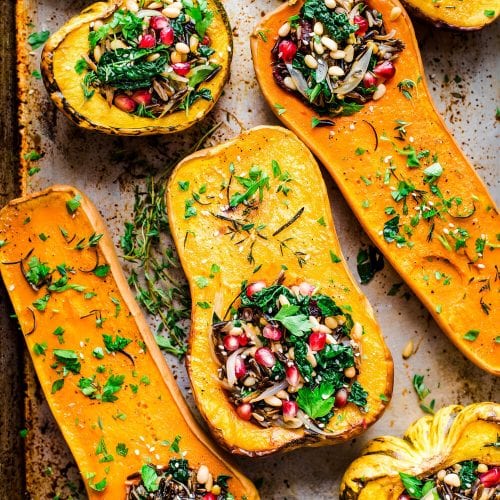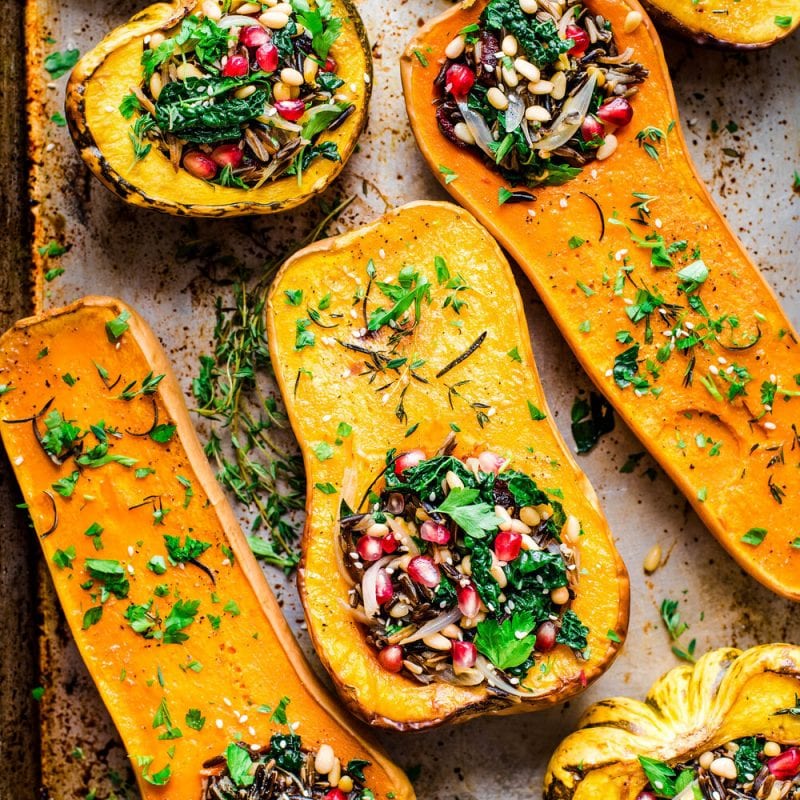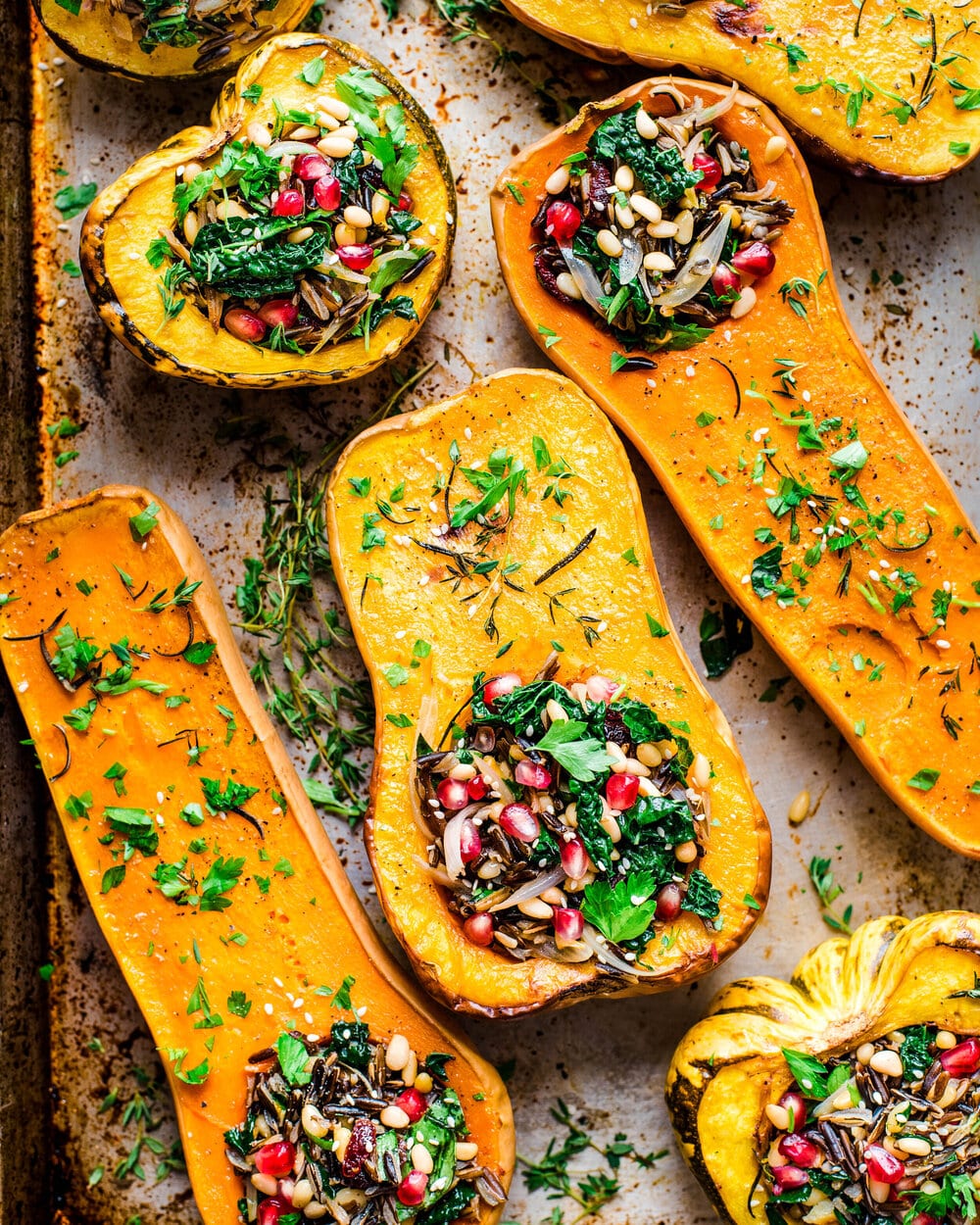 5. Low FODMAP Quinoa-Stuffed Acorn Squash
This Stuffed Acorn Squash is an easy, low-FODMAP vegan recipe, perfect for those dealing with IBS. It's loaded with wholesome ingredients like quinoa, tahini, and olives and makes a great easy weeknight dinner.
Check out this recipe