You've probably heard of the word hygge by now. Unless you were asleep for the entirety of 2017. If there ever was a year to hibernate through, 2017 would've been it, so I don't blame you.
What is Hygge?
For the hibernating audience out there, hygge is a Danish concept that roughly translates to a feeling of coziness and contentment that you get from enjoying the little things in life. The Little Book of Hygge (affiliate link)–which is an adorable, fun-to-read book on the subject–describes it as "cozy togetherness" and "coziness for the soul."
Danes have been practicing hygge for centuries, which basically means they've found simple ways to make life more enjoyable (it's no surprise that Denmark has been ranked the happiest country in the world). On the other hand, Americans have found complicated ways to make life more difficult.
Like anything that sounds too good to be true, hygge has become mainstream popular these days, which is unfortunate. Except that it means ordinary non-Danish people like me can benefit from it!
I spent way too much time in 2017 attached to various devices and without spending enough time on self-care and relaxation, which is exactly why I put "add more hygge to my life" on my list of 18 in 2018 goals. Having spent the last few weeks focused on practicing hygge, here's what I've learned about how you can add more hygge to your life and feel happier. If you want to see how I've been hygging lately, check out my vlog here.
How to Hygge
1. Embrace Soft, Mood Lighting
Soft, cozy lighting is key for creating a hygge atmosphere. No harsh fluorescent lights allowed. Basically, every office and corporate space in America is decidedly un-hygge.
Candles
Candles may very well be the most hygge of all things. And while one candle might qualify as hygge, Danes think that an ideal hygge environment has five or more candles. If you're like me, your initial reaction might have been, well that's certainly a fire hazard. But the Danes seem to have candles down to a science.
I used to light one candle occasionally, but I recently started lighting multiple candles every single night. I didn't think something as simple as lighting candles could bring me happiness, but here we are a few weeks later, and I'm pretty sold on the 5-candle-a-day diet. The glow from the candles adds a nice welcoming and romantic touch and just makes the room feel special.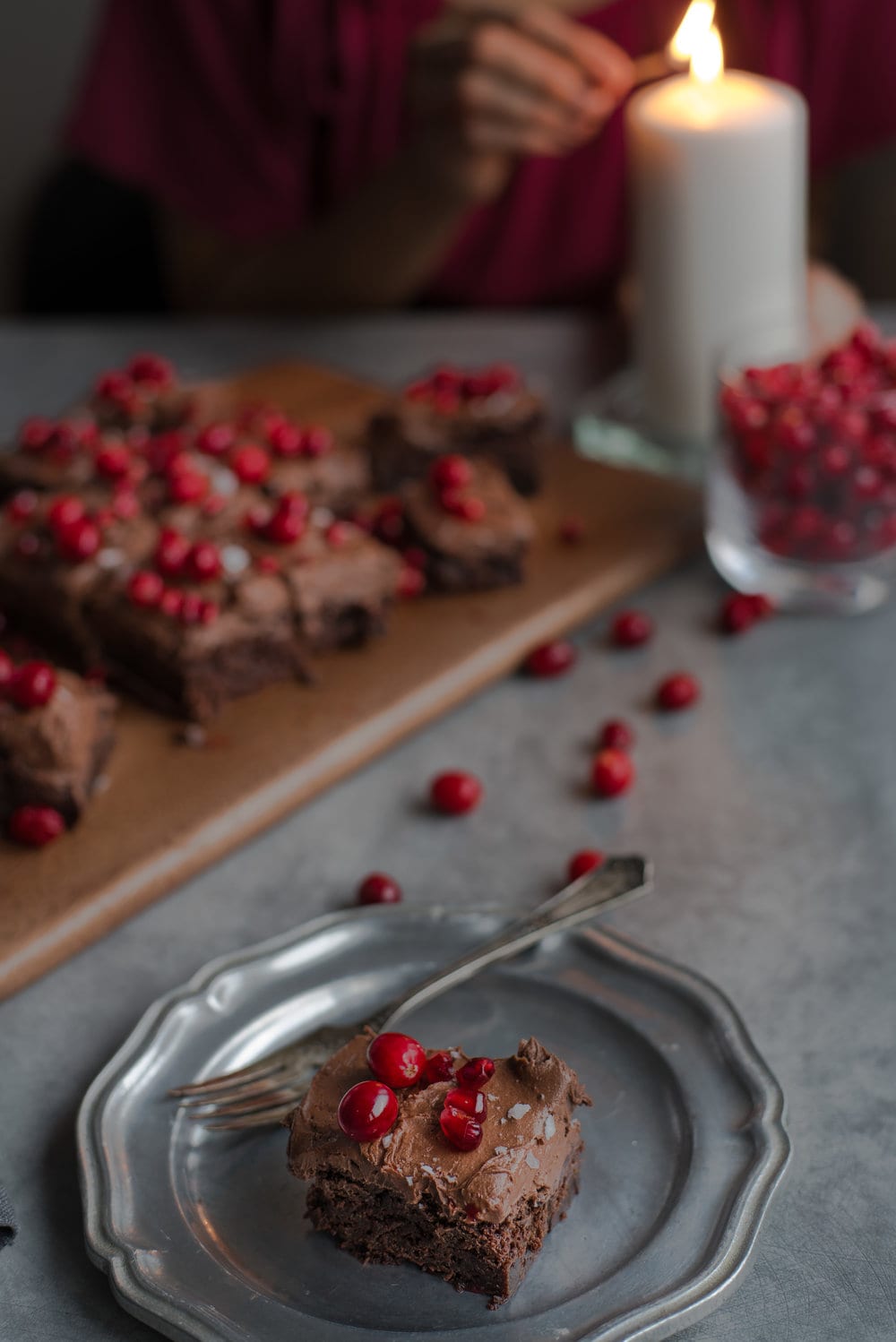 Soft lights and lamps
In addition to candles, I've been limiting my use of the bright overhead lights in my kitchen and relying solely on the diffused lights from my lamps, which are fitted with soft white lightbulbs (as opposed to bright white lightbulbs). This creates a calming atmosphere that reminds me more of a cozy wine bar. Mostly because I am always drinking wine when I'm at home.
String lights
String lights are a fun and cozy way to bring more hygge into your home or outdoor space. Just make sure you get lights with soft lightbulbs instead of the bright LED ones.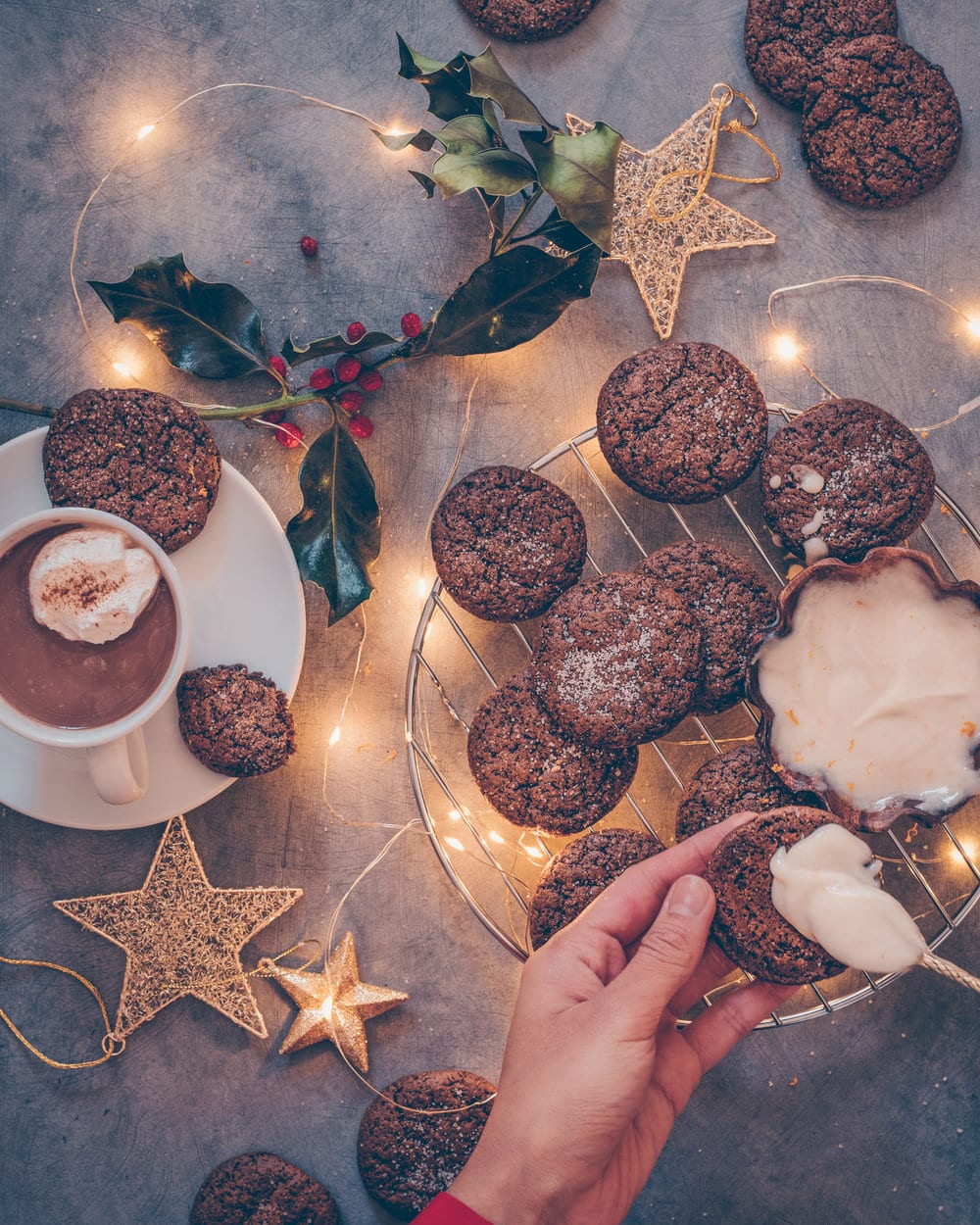 Fireplace
Having a fireplace is peak hygge. Unfortunately, my dreams of having a fireplace will never come true as long as I live in the most expensive real estate market in the world, but if you have a fireplace, crank that shit up and get hygge with it (sadly, hygge does not rhyme with jiggy, making my reference to a 1997 Will Smith not only dated but also irrelevant).
2. Enjoy a Warm Beverage
While hygge can be experienced throughout the seasons, it is most associated with winter. And there's nothing cozier than enjoying a cup of hot cocoa while snuggling in a blanket that is about to catch on fire from your collection of 17 candles.
In the last few weeks, I have found myself brewing more pots of tea and making more batches of hot chocolate, and I can confirm that is indeed a happiness booster. When I'm working at home, it is much more enjoyable when I have a steaming mug of a chai spiced latte or a creamy hot chocolate to keep me warm. If you want to hygge with a seriously decadent hot bevvie (short for beverage, just trying it out), check out my peppermint mocha recipe.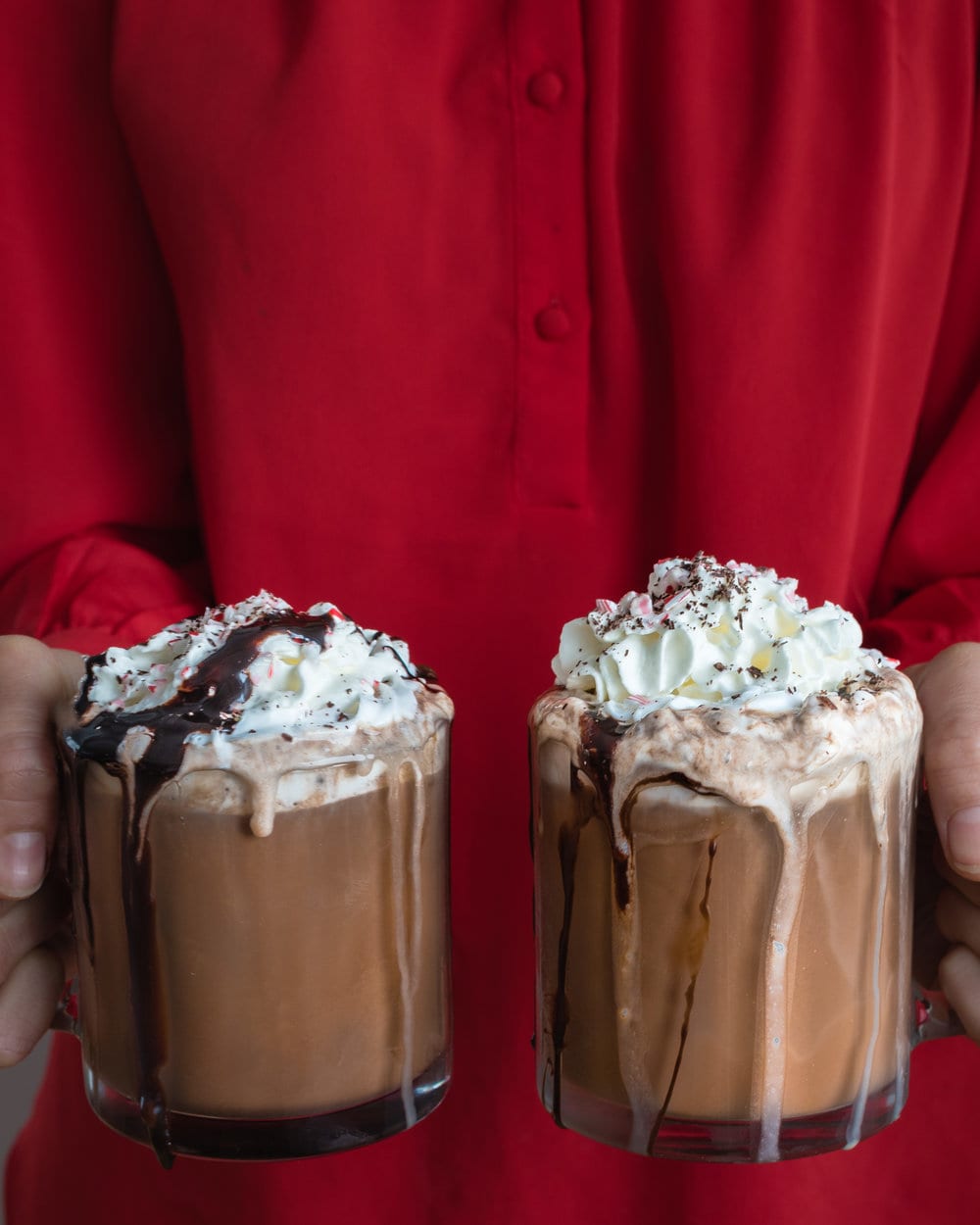 3. Be Cozy with Others
You can certainly hygge solo. I do that most nights after work with my gang of candles and Enya music, but hygge is best enjoyed with a few others, as it's really about cozy togetherness. However, being hygge doesn't require a large gathering. In fact, most Danes say that 3-4 is the ideal number of people that it takes to hygge. All you need is a relaxed, inviting atmosphere and a few close friends.
Since I embarked on my hygge journey, I've made a conscious effort to spend more quality time with friends. And since I love to cook, I've invited some pals over for dinner every weekend. My friends bring wine and board games, we light a million candles, I cook up something hearty like risotto or a stew, and bae plays a curated playlist of new age and Latin jazz music, and we're all set. Honestly, it's been so much more fun than dining out at restaurants and going to bars. The atmosphere is cozy, the lighting is soft, and the wine flows freely (this is key).
Another alternative is to start a cooking club with a few foodie friends. Once a month, you meet at someone's house and each of you helps to prepare a certain part of the meal. This is even more hygge than hosting a dinner party because being in the kitchen together is the epitome of cozy togetherness. I would start a cooking club, but to be honest, I'm a dictator in the kitchen and nobody wants that. Plus, I'm a better cook than all of my friends. I hope they're not reading!
4. Put on Comfy Clothes
Wine, check. Candles, check. Comfy clothes, check. Yep, hygge is almost too good to be true. It's basically the best thing Americans have "discovered" since sliced bread (did we discover that??).
When I think of comfy clothes, I think of unisex elastic waistband sweatpants and faded college sweatshirts. But, Danes have managed to make comfy clothes look fashionable and wear them all day long, not just at home.
Need some hygge fashion advice? Try a chunky oversized sweater paired with skinny jeans and faux suede booties. Or a head-to-toe knitted dress. And if you're just not that trendy, just put on lots of layers and scarves and you'll probably feel more hygge.
This is one hygge practice requires almost no effort, skill, or talent, so enjoy!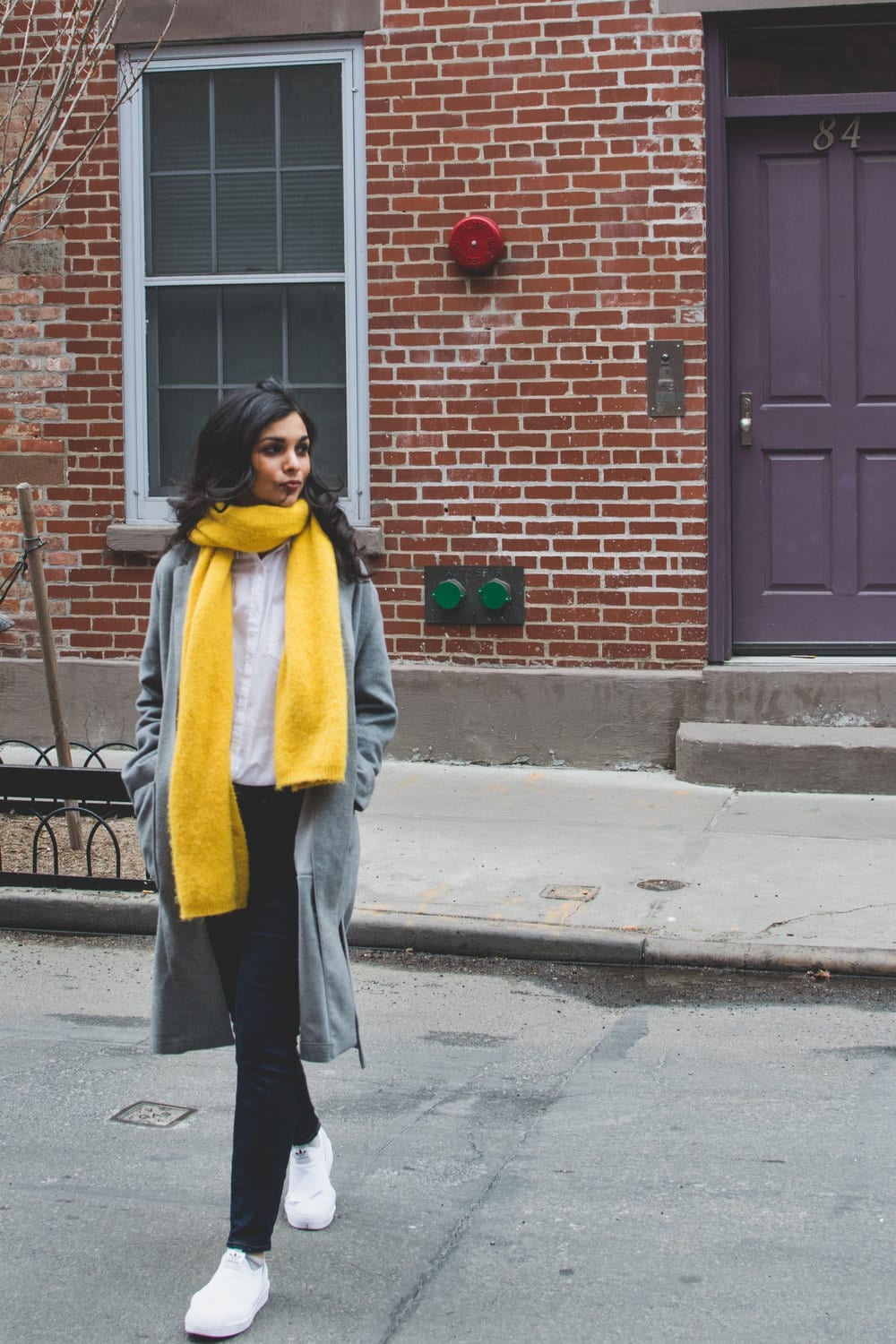 5. Read More Books
Here's a fun fact about me. In first grade, my teacher ran a book-a-thon contest to see which student could read the greatest number of books. For each book that a student read, the student would get a large sticker placed on the wall, and for every successive book, the stickers would climb up the wall. The third place contestant had 5 stickers, the second place contestant had 12 stickers. Can you guess how many I had? 33. The stickers ran up the wall and across the ceiling. I mean, I never said I was "cool" in school.
But over the past year, my love for reading has taken a back seat. Technically, I've still been reading a lot. The news, emails, articles, how-to pieces, Instagram captions, weather reports. Really, I've been reading everything except for books.
In my quest to practice hygge, I bought an actual physical book (sorry, Kindle) at an actual book store (sorry, Amazon) and sat on my couch one recent Sunday and started reading the book. This might sound very unextraordinary to you, but I couldn't remember the last time I did that. Bae was so shocked that he asked me if I was upset, and after reassuring him that I was just fine, he offered to make me a cup of tea and give me a massage, which made it all the more hygge. My goal in 2018 is to spend 30 minutes every Sunday doing just this. We'll see how long bae lasts.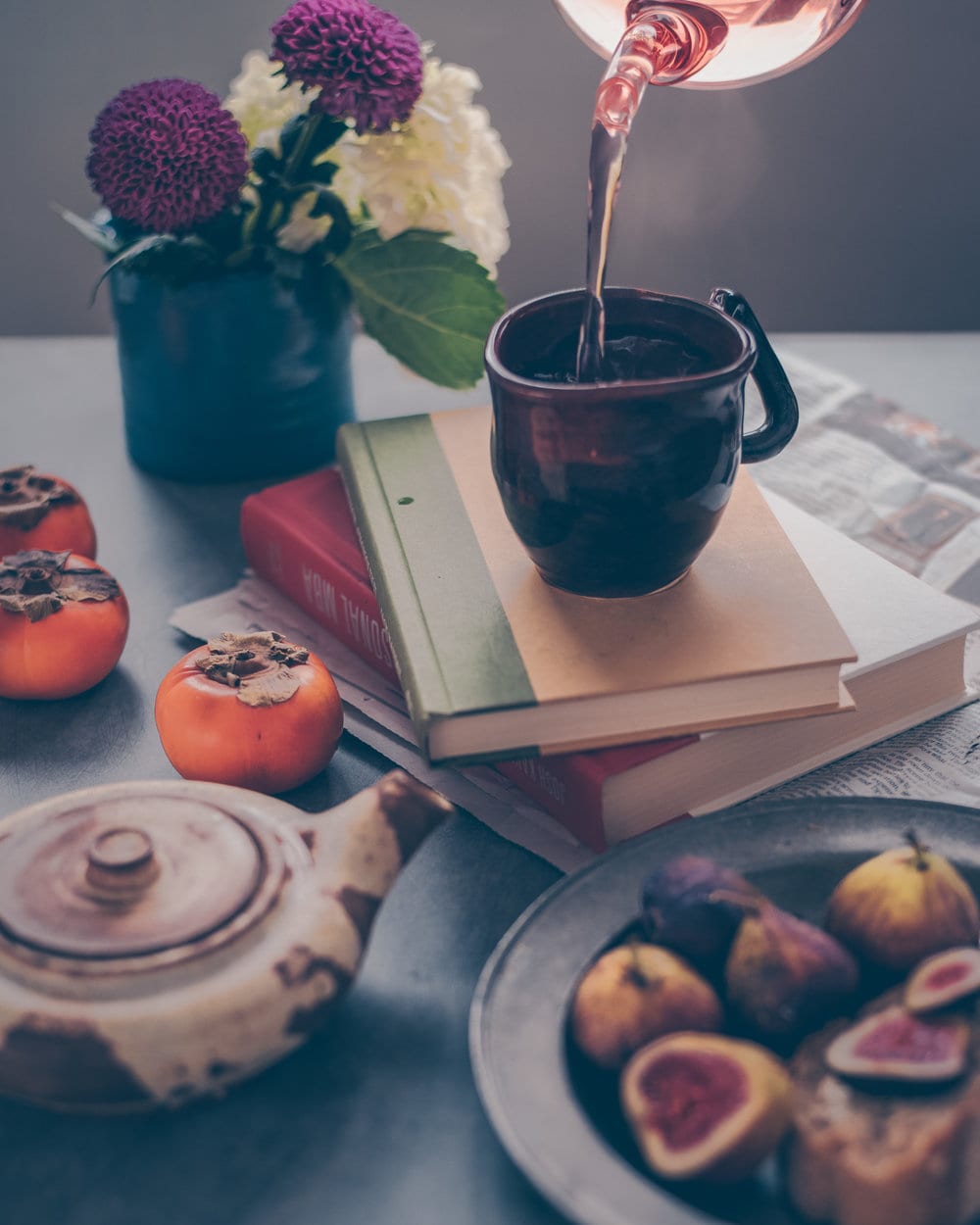 6. Indulge in Comfort Food
If you've gotten this far through the list, you're probably thinking to yourself: hygge is the best. You get to veg out, wear comfy clothes, and hang out with your friends? And in case that wasn't good enough for you, how does eating comfort food and sweet treats sound?
Yes, that's right, the most hygge type food is slow, home cooked food like rich stews, curries, and risottos. And the Danes are all about indulging your sweet tooth with pastries and cakes. In a responsible way, of course. Not sure what the difference is?
Hygge: meeting a friend at a female-owned and operated coffee shop, sitting down to a latte, and enjoying a chocolate croissant while you catch up
Not hygge: working through dinner at the office and snacking on stale donut holes from yesterday's meeting
Hygge: spending Sunday morning baking cinnamon rolls from scratch and sharing them with your family
Not hygge: going to the movies and swallowing a box of Milk Duds while you check your Tinder account during the previews
Hygge: savoring a slice of cake that a friend baked for you while reading a mystery novel on your couch
Not hygge: polishing off a pint of ice cream while binge watching a Real Housewives marathon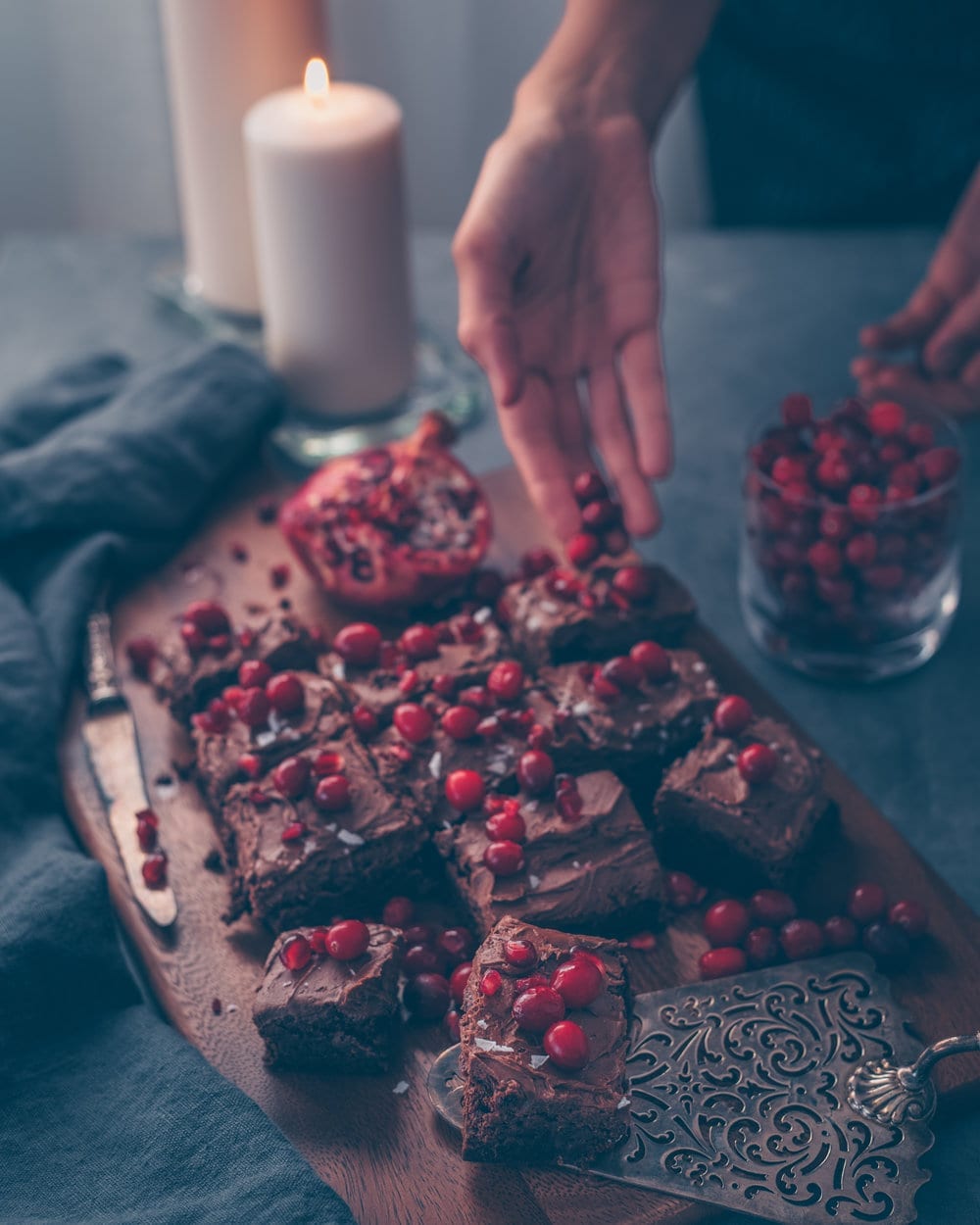 7. Create a Hyggekrog
Once you get over this silly sounding word, you should go build yourself a hyggekrog. A hyggekrog is basically a nook in your home where you can be hygge, whether it's a small corner in your tiny studio apartment where you light incense or an entire room devoted to candles and meditation in your spacious mansion.
To make your hyggekrog inviting, add some cushions and your favorite cozy blanket. If appropriate, have your favorite book and a stash of your favorite tea nearby, and make sure it's a non-flammable area where you can safely light some candles. Add some string lights for that Pinterest-perfect look.
And if you have the disposable funds, buy yourself some hygge furniture.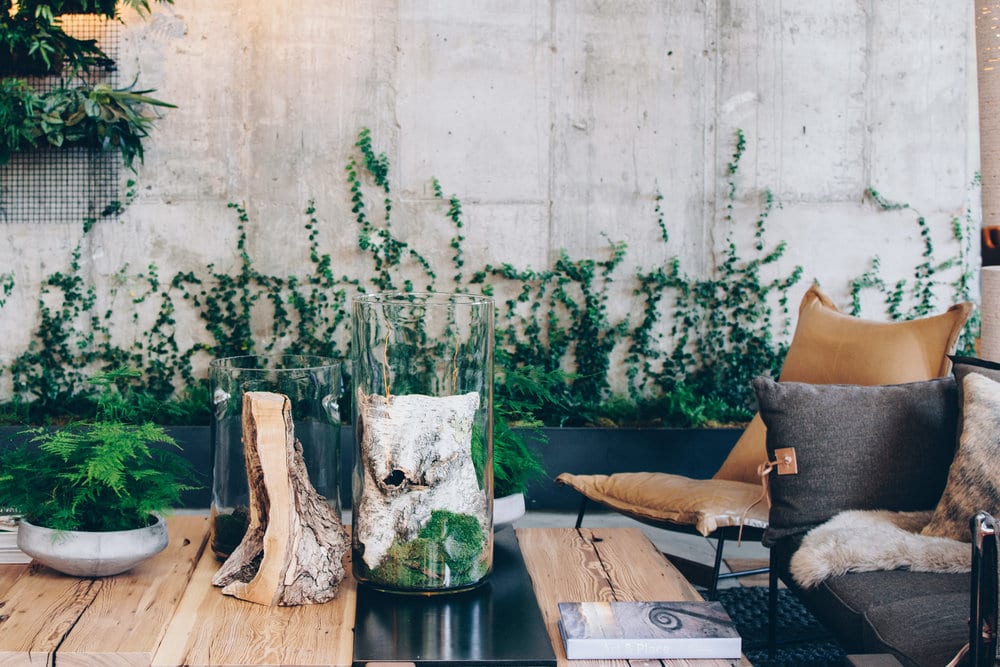 8. Spend Time in Nature
So far, most of these hygge ideas involve you comfortably sitting on your ass in your home. But hygge can also be brought outside of the home.
Spending time in nature is very hygge. After all, hygge is an atmosphere and feeling of well-being and contentment that arises from enjoying the little things in life, like stepping on a super crunchy leaf during the fall or breathing in the crisp, fresh air on a hike in the mountains.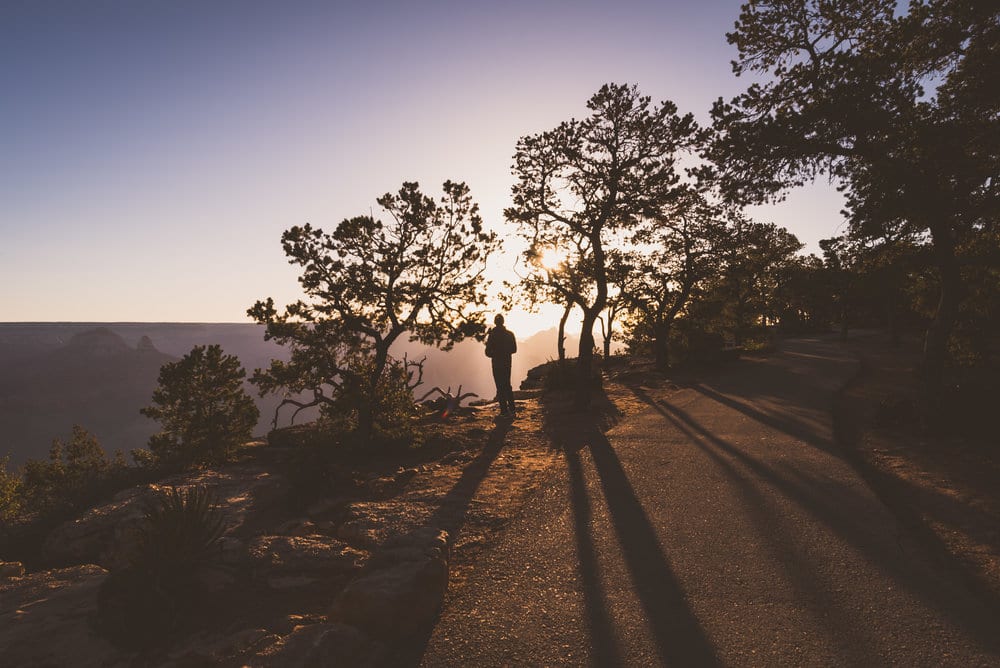 For me, being connected with nature reminds me of how wonderful life is and truly brings about a surge of happiness. Of course, as a city dweller with no car, I don't get to spend as much time in nature as I would like. Most days, "spending time in nature" involves breathing in the fresh fumes emanating from manholes and watching fattened rats scurry along the subway platform.
But one of my other 18 in 2018 goals is to actually spend more time in nature, so you might say I'm killing two birds with one stone, but that would be very un-vegan of me to say, so I'll just say that spending time in nature will help me accomplish two tasks with just one effort. Very pithy, I know.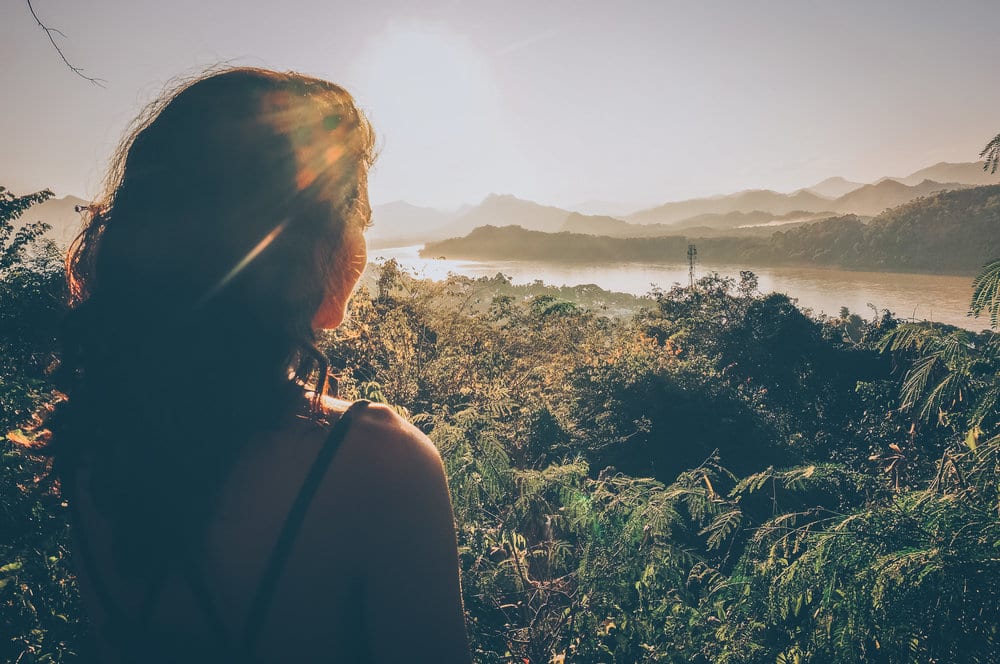 Well, that's it for my tips on how to hygge! I hope you enjoyed this guide and try out some of these tips to add more hygge to your life!