Welcome to the October 2023 edition of RPL at Home, where I share what I'm up to when I'm not in the kitchen or in front of the camera.
Each month, I'll share snippets of what I'm working, habits I'm cultivating, things bringing me joy, books/TV shows/podcasts I'm enjoying, and more. Think of it as stream-of-consciousness blabbering meets a semi-curated list of recommendations meets life update.
What I'm watching, listening to, and reading
📺 Watching
This month has been all about the feel-good shows. As I write this, I have one episode left of Only Murders in the Building, season 3. No spoilers, plz!
How many times can it be said? OMITB is 100% delightful. The murder-solving, podcasting trio of Martin Short, Steve Martin, and Selena Gomez sounds bizarre on paper but works so well in practice. Plus, I love that Steve Martin has been squeezing in more of his trademark physical humor this season.
It's the kind of feel-good show that makes you forget about all the insanity happening in the world right now.
The other show I've been catching up on is Abbott Elementary. It's a mockumentary created by the brilliant Quinta Brunson that follows a group of dedicated but under-resourced teachers at a predominantly Black elementary school in Philly.
The casting is so perfect (fans of '90s pop culture get to enjoy actresses from both Moesha and the 1998 Parent Trap remake), and it truly has the best combo of witty zingers, hilarious awkwardness, timely pop culture references, and feel-good fuzzies.
📚 Reading
In the last edition of RPL at Home, you might have seen that I was reading The Covenant of Water. It's the second and long-awaited novel from the author Abraham Verghese (check out last month's edition for my review on his first novel, Cutting for Stone).
The novel centers around a family in Kerala, a tropical state in southern India, and opens at the start of the 20th century with a very young bride who marries into a family with a haunting medical condition. Like his first novel, this one is a sweeping family saga that will completely pull you in with its vivid detail of the land and the characters' lives. Verghese has a unique gift for storytelling, particularly across generations and continents.
I couldn't agree more with this quote from the NY Times' review of his book:
Verghese has a gift for suspense, and his easy relationship to language draws you through the narrative so effortlessly that you hardly realize you are plowing through decade upon decade and page upon page.

Andrew Solomon, The New York Times
I recently listened to an interesting interview with British author Zadie Smith about her new novel, The Fraud. Since I hadn't read her previous work, I decided to start earlier with her 2016 novel, Swing Time.
It tells the story of two half-Black girls who both grow up in London and want to become dancers. One girl, Tracey, is a natural dancer. The other, our narrator, is not as talented but is an astute observer. The novel follows the narrator from 1982 as a child to 2008 as a 30-something, spanning across London, New York, and West Africa.
Smith is an excellent writer and the novel felt absorbing in the first half, but I left feeling a bit dissatisfied and unsettled.
Perhaps it was because the narrator wasn't that sympathetic of a character, or perhaps it was the fact that the novel weaved in so many cultural touchpoints that it never felt quite deep enough or like it had a consistent narrative. Or maybe it was that the novel is ultimately about friendship but it's a friendship that is extremely complicated and often icky.
Whatever the reason, I walked away not entirely sure what the book was about. That said, I don't regret reading it and I'm still planning to read her highly acclaimed debut novel, White Teeth.
🎧 Listening
One of my all-time favorite podcasts is Ear Hustle, the first podcast created and produced in prison. I've been listening to it since it launched in 2017, when it centered on the everyday lives of men incarcerated at California's San Quentin State Prison. Since then, the podcast has interviewed hundreds of people at other prisons, including family members and those who have been released from prison.
A recent episode delves into how elderly female prisoners deal with aging in an institution clearly not built for aging. There were moments of laughter and sweetness alongside pain and fear, and the episode is a great example of why I think Ear Hustle is so compelling.
Through incredible storytelling and raw human emotion, it has given me a glimpse into the lives of people who have radically different stories and experiences than me. And in doing so, each episode has made me a little more empathetic. Highly recommend subscribing!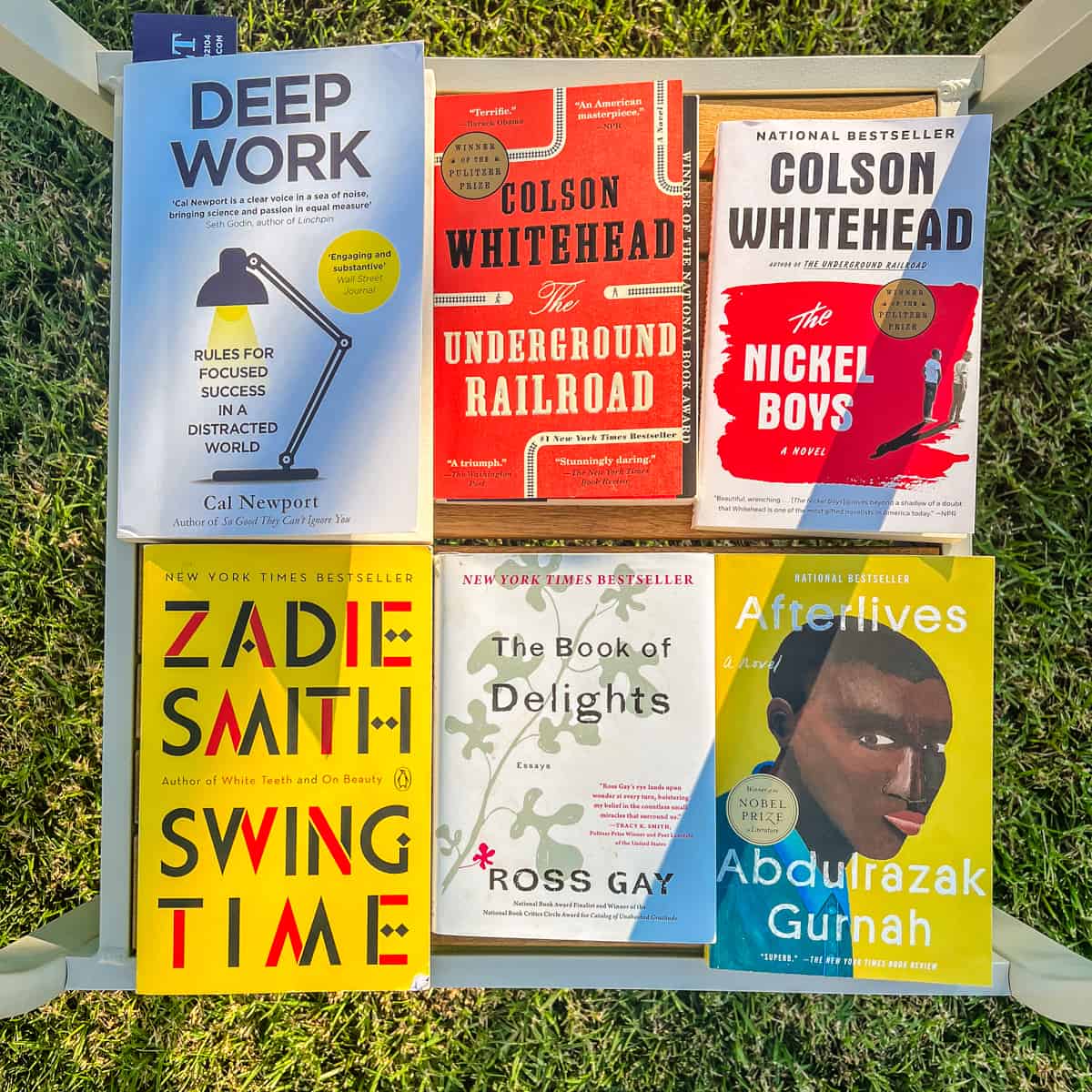 🕰️ What I'm working on in life
Confession: I do not have the best relationship with time. As in, I pretty much always think there's not enough of it. And I want more of it.
The problem, as you might know, is that time is the least compromising and least flexible partner to be in a relationship with.
Since starting my business full-time about four years ago, I have felt strapped for time. Not enough time to work on all the projects I want to work on, not enough time to create as much content as I'd like to share, not enough time to get all my work done and have a social life, not enough time to see my family or travel as much as I'd like to.
BUT, I am proud to say that I am (slowly) changing this mentality of time scarcity. And the irony is that the one thing that started to change my relationship with time was the lack of time itself.
When September started approaching, I knew it was going to be a busy month. Within a period of 4 weeks, here's what I had on my calendar (in addition to the usual workload):
A year or two ago, if you had told me I had to do all of that in a short period of time and keep up with my regular job, I would not have dealt well.
I would have declined at least one event and felt massively stressed the entire time. And let's be honest, I would have been that insufferable person who constantly mentions how busy they are.
But, this time around? I did it all. I didn't decline any events, I felt only a healthy amount of stress, I genuinely enjoyed every event I went to, and I kept the "I'm so busy" talk at bay.

How did I do it? Well, I guess I just decided that I was tired of fighting time. I accepted that it was going to be a busy month, and that I would just get done as much as I reasonably could given the constraints on my time.
I say what I reasonably could because I did not compromise on the three most important components of my self-care and mental health regimen:
Sleep: good-quality restful sleep, a minimum of 7 hours per night, usually closer to 8 hours
Exercise: five times a week, even if it's just a 20 minute pilates class
Outdoor walks: at least once a day.
Do I have more to improve in my relationship with time? Absolutely. But am I proud of the improvements I've made so far? Hell yes.
All of this, of course, would also not have been possible without my previous commitment to working less, which I detailed in the August edition of RPL at Home.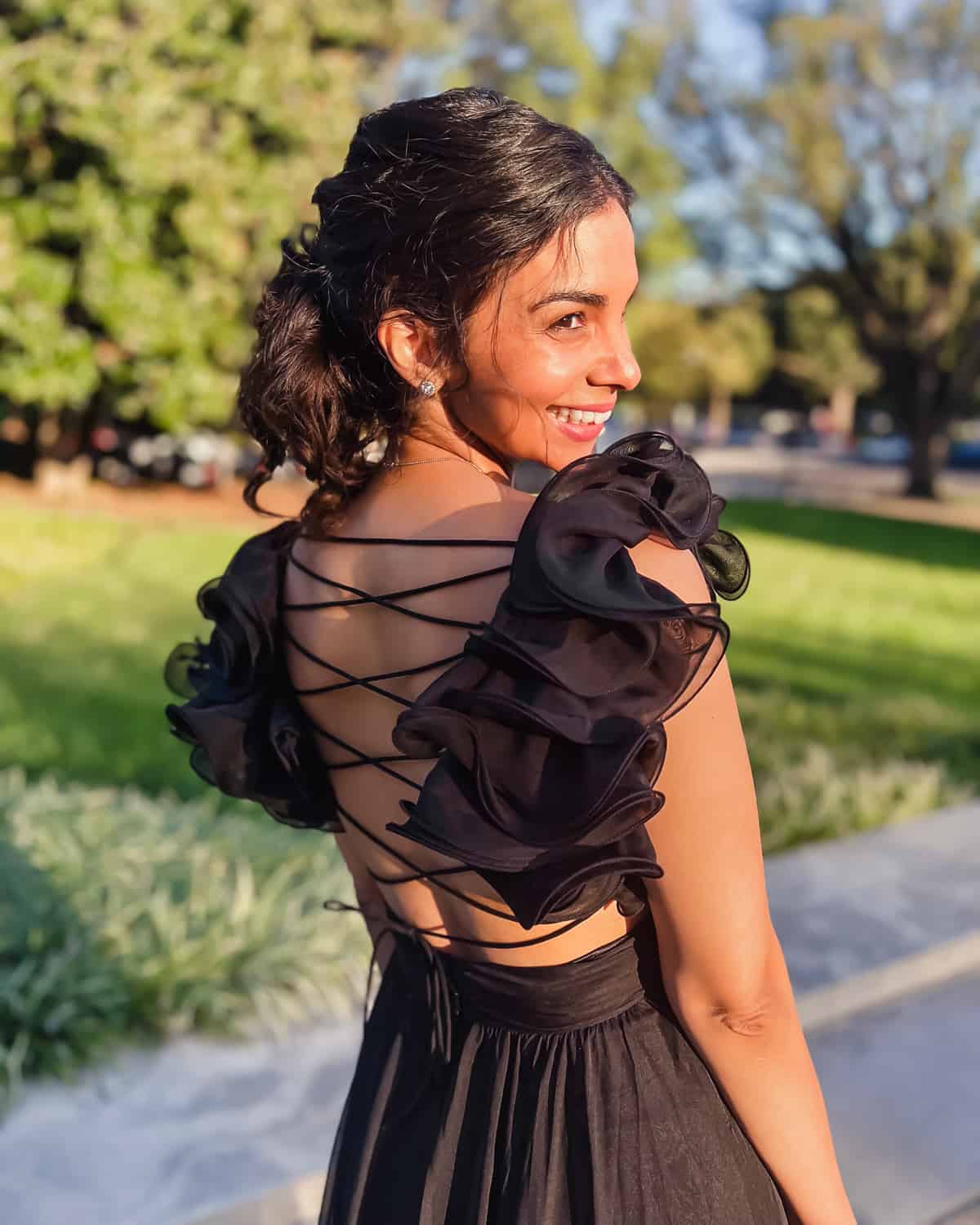 New Recipes and Videos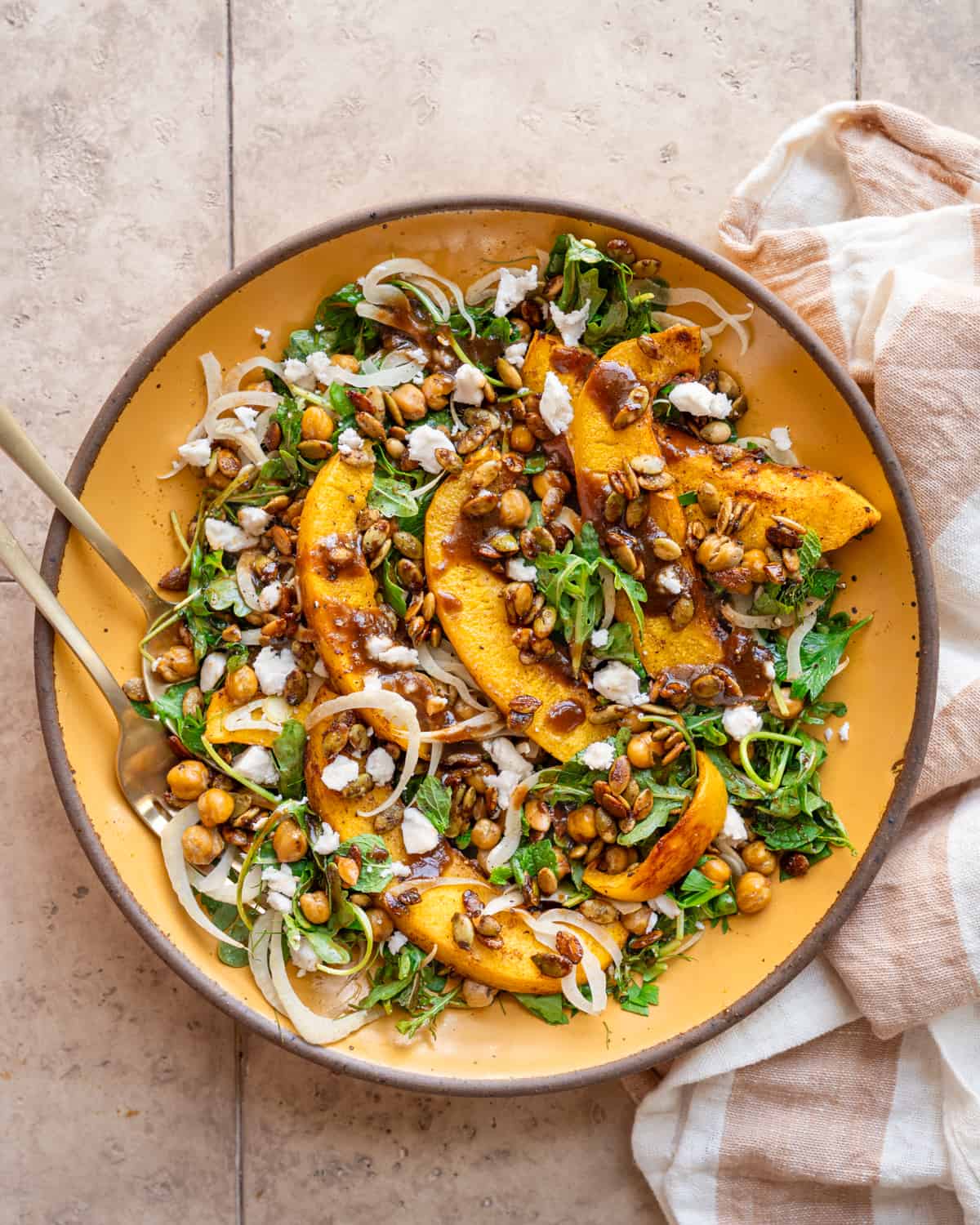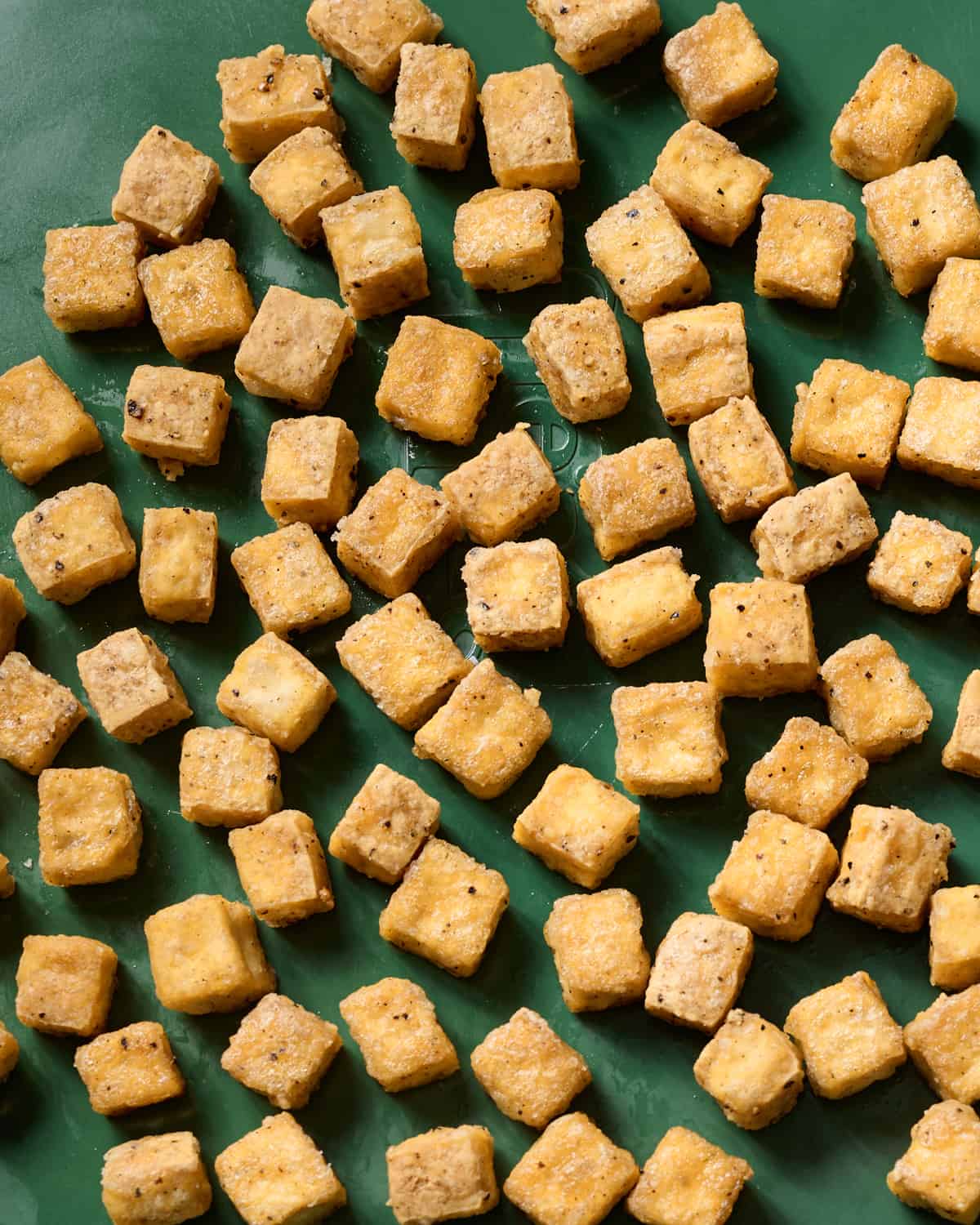 RPL Recipe Club
Oh, and don't forget, RPL Recipe Club is still going strong! Each month, I choose a different recipe for the RPL community to make, and October's recipe is a ridiculously creamy and hyper-flavorful Thai Pumpkin Soup. Anyone can make the recipe, then submit a photo to win amazing kitchen prizes.
This month, we're giving away the 12-piece spice set from my favorite-ever spice brand, Burlap and Barrel!
For all the details check out the October 2023 edition of the RPL recipe club.
📰 Rainbow Plant Life in the News
Last month, I chatted with food journalist and author Mayukh Sen about one of my favorite ingredients, kala namak, (AKA black salt). Check out the beautifully written article he wrote for the Washington Post.
I also recently chatted with Bustle about the best blenders for vegan cooking in case you're in the market for a new blender!
Fun Things
My sister and I are blessed to have two special friends in our life, Lucia and Sonia. Their mom and our mom met in the 1980s as new immigrants from India while both of their husbands were working as medical residents. Despite living on opposite coasts, our moms continue to be besties and so do we (I will be the maid of honor in Lucia's upcoming wedding; my sister in Sonia's upcoming wedding).
Lucia had her bachelorette party a few weeks ago in Northern Virginia (I had never been and was blown away by how beautiful the landscape is). I flew in a day early to spend the night at her parent's house, then we drove to the festivities together. Lucia is one of those people who clearly makes a special impact on all of her friends' lives and it was such a joy to be surrounded by friends who love her dearly.
Lest you think it was just a sappy fest, you should know I created custom dare cards that were extremely ridiculous (if you're ever planning a bachelorette party and need ideas, please reach out; I have lots of fantastic ideas).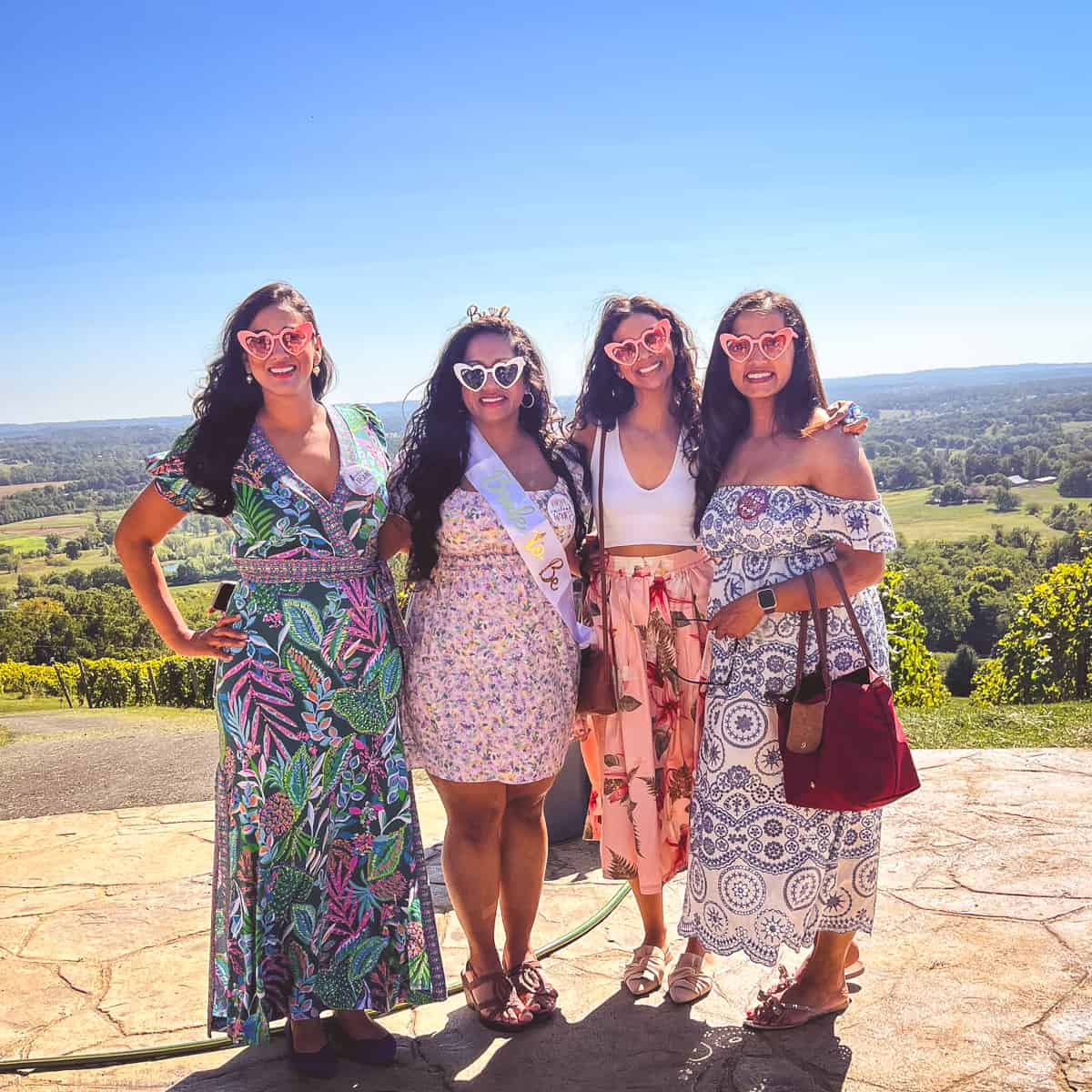 Two weeks later, Max and I traveled to Washington D.C. to attend the wedding of one of our law school friends.
Some highlights: spending time with dear friends from law school, meeting my new recipe tester Callie IRL, watching the sun set over the Lincoln Memorial during the wedding cocktail hour, and eating some fantastic meals.
I loved our meals at (1) Lapis, which serves homestyle Afghan food (SO many amazing vegan options, about half the menu) and (2) Planta Queen, which serves very fun Asian-inspired vegan eats; check out their other locations here.
All of this travel means I've been living out of a suitcase, so here are a few of my favorite travel items (affiliate links):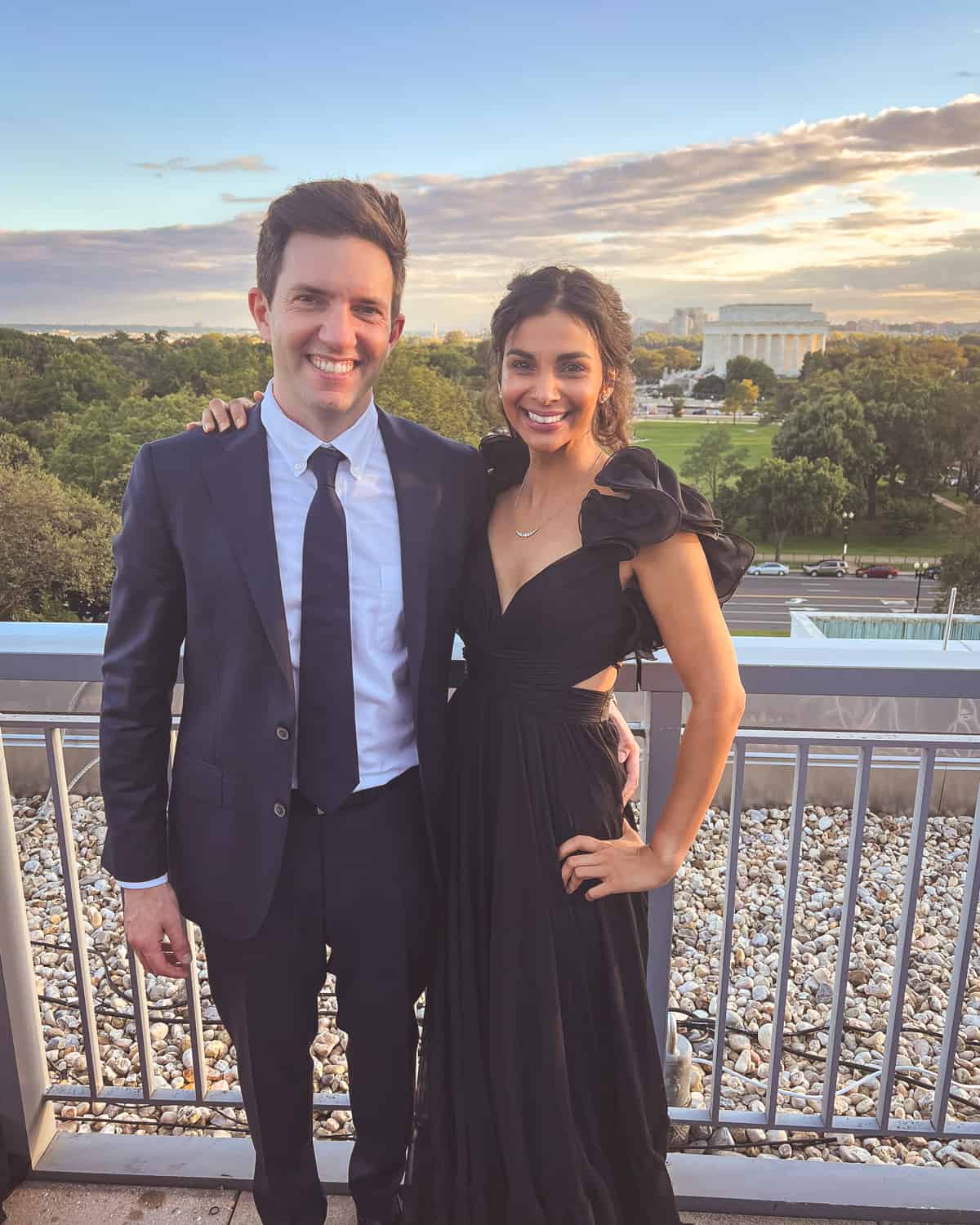 And today (October 9) happens to be my birthday! To celebrate, we spent an afternoon on a boat, courtesy of my sister who is a certified boat lady, and it was the perfect sunny 80º San Diego day. In true millennial form, our playlist contained songs only from the '90s and 2000's, and we spent at least 10% of the boat ride discussing how crappy music today is in comparison.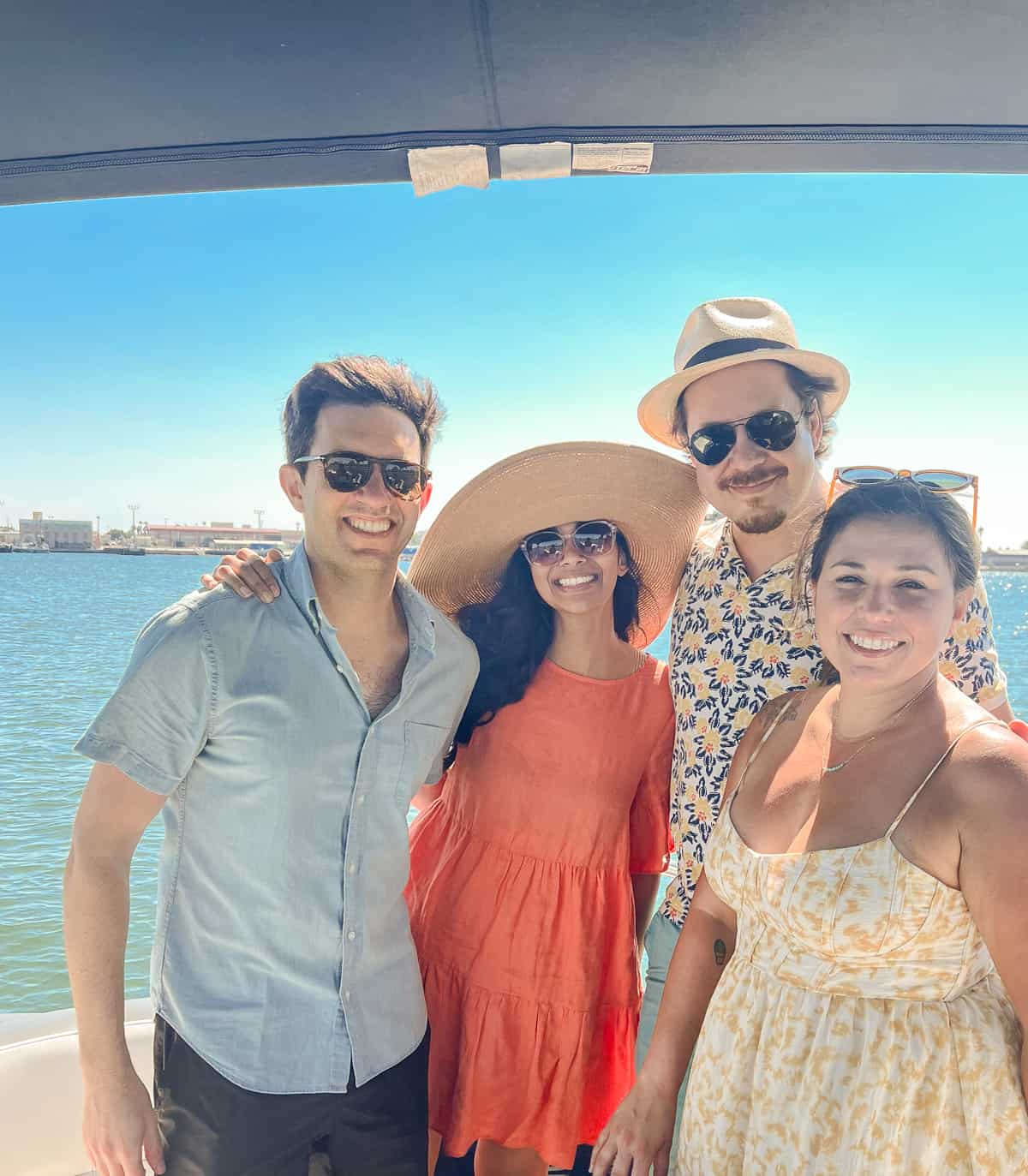 💁🏽 Help Request
We need help with some email marketing projects in the future. If you're an email marketing expert or know someone who is and would be interested in chatting, please get in touch with us at help@rainbowplantlife.com.
Okay, that's it for this month! I've been loving writing these more personal posts, and I hope you're enjoying them too.
Drop me a line below and let me know what you'd like to see in next month's edition!