Watch the video below for all the meal ideas, and if you'd like a free printable PDF that includes a grocery list, pantry essentials, and the full written recipes, you can sign up over here!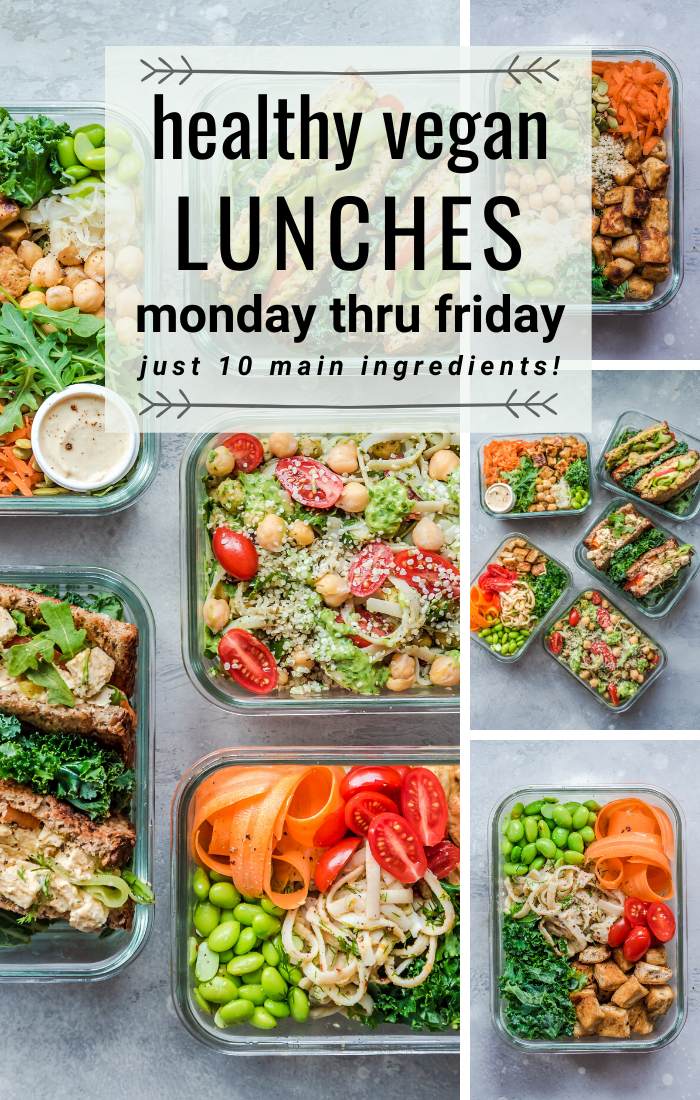 Eating healthy yet delicious lunches during the work/school week can feel impossible, so that's why I'm sharing some easy yet fun vegan lunch ideas from Monday through Friday on Youtube!
Using just 10 main ingredients, I'll show you how to prepare exciting, tasty vegan lunches that you will actually want to eat. And with just 10 main ingredients, you'll not only be saving money but also simplifying your life. Say goodbye to eating the same boring salad at your desk everyday, and hello to these delicious vegan lunches.
I hope you enjoy this video and find it useful! If you do, leave me a comment over on Youtube or down below, and if you want to save this for future inspiration, be sure to pin this later!