Welcome to the May 2023 edition of RPL at Home, where I share what I'm up to when I'm not in the kitchen or in front of the camera.
Each month, I'll share snippets of what I'm working, habits I'm cultivating, things bringing me joy, books/TV shows/podcasts I'm enjoying, and more. Think of it as stream-of-consciousness blabbering meets a semi-curated list of recommendations meets life update.
What I'm watching, listening to, and reading
📺 Watching
We've been working our way through the final season of HBO's Barry, which stars Bill Hader as a depressed hitman who moves to LA and finds himself straddling the acting world and the criminal world. Season 4 is definitely dark and weird and even gutting at times, but the sharp comedy, brilliant acting, and nail-biting suspense is still there. It's also a fascinating season of character development for the main character Barry, a bit reminiscent of Walter White's arc in Breaking Bad. Plus, NoHo Hank's outfit in episode 1 of season 4 nearly knocked me off the couch so there's that.
We recently rekindled our love for cult comedy Party Down, which ran from 2009 to 2010 and was one of the first TV shows Max and I watched together in law school. In anticipation of the relaunch of season three this year, we just rewatched the first two seasons. It reminded me of an earlier time when things felt more trivial and sillier, which is basically like therapy but for free. And while a few of the jokes are a bit cringe today, it still stands the test of time as a hilariously weird, highly enjoyable comedy.
📚 Reading
Last month, I finished reading The Vanishing Half by Brit Bennett. It's a heartachingly beautiful novel that follows two twin sisters, Stella and Desiree, light-skinned Black girls who grow up in a fictional small town in Louisiana where everyone is also light-skinned Black.
After they move to New Orleans as teens in 1954, one twin learns that she can "pass" as white while the other twin marries "the darkest man she could find." The sisters go on to live very separate and very different lives, and the novel follows both them and their daughters.
On its face, The Vanishing Half is just a great novel. The plot is engrossing and keeps you on the edge of your seat. The storytelling is vivid and paints specific worlds most of us will never know with rich detail.
But the way Bennett thoughtfully tackles the performance of race and the historical phenomenon of racial passing—which is both at the core of Stella's lie and the identity she has built for herself— is what takes this from good to outstanding (and a must-read in my opinion).
PS: If you want to get more thoughts on the books I read, I'm starting to share mini book reviews over on my Instagram stories!
Shorter pieces I enjoyed reading:
The ghosts of our motel by Sabaa Tahir. I found this piece thanks to reader Elizabeth who recommended Tahir's novel All My Rage. As a fellow South Asian child who grew up in a small town in the Mojave Desert, this piece brought up a lot of emotions for me.
Generation Connie. A sweet and moving piece about the phenomenon of Asian American women being named "Connie" in the late 1970s through the mid-1990s, inspired by the prominent news anchor Connie Chung.
🎧 Listening
Growing up, I was embarrassed of my parents' accents. That fact now embarrasses me (ironic!), but given that I regularly heard their accents and other Indian accents made fun of, I'm going to give 10 year-old Nisha some slack in her emotional processing of assimilation. This episode "How to Speak Bad English" from Rough Translation was a therapeutic listen on the global pursuit of speaking "good English"—you know, that accentless English I dreamed of for my parents—and why that might be a flawed pursuit.
In a society where we're often told that quitting is for losers, I found this perspective on quitting From Hidden Brain's episode "Taking the Leap" so refreshing. Sometimes quitting actually makes total sense, and sometimes quitting is even the more courageous thing to do. I might be biased, but being willing to quit earlier than expected is how I left an unhappy career in law and carved out the life I truly wanted to live.
May is Mental Health Awareness month, and one of the best things I've listened to (or read) on the subject of living with mental illness is the recent Code Switch episode "Black with Bipolar." Writer Naomi Jackson talks about her experience with severe mental illness and how it's been shaped by her life as a Black woman.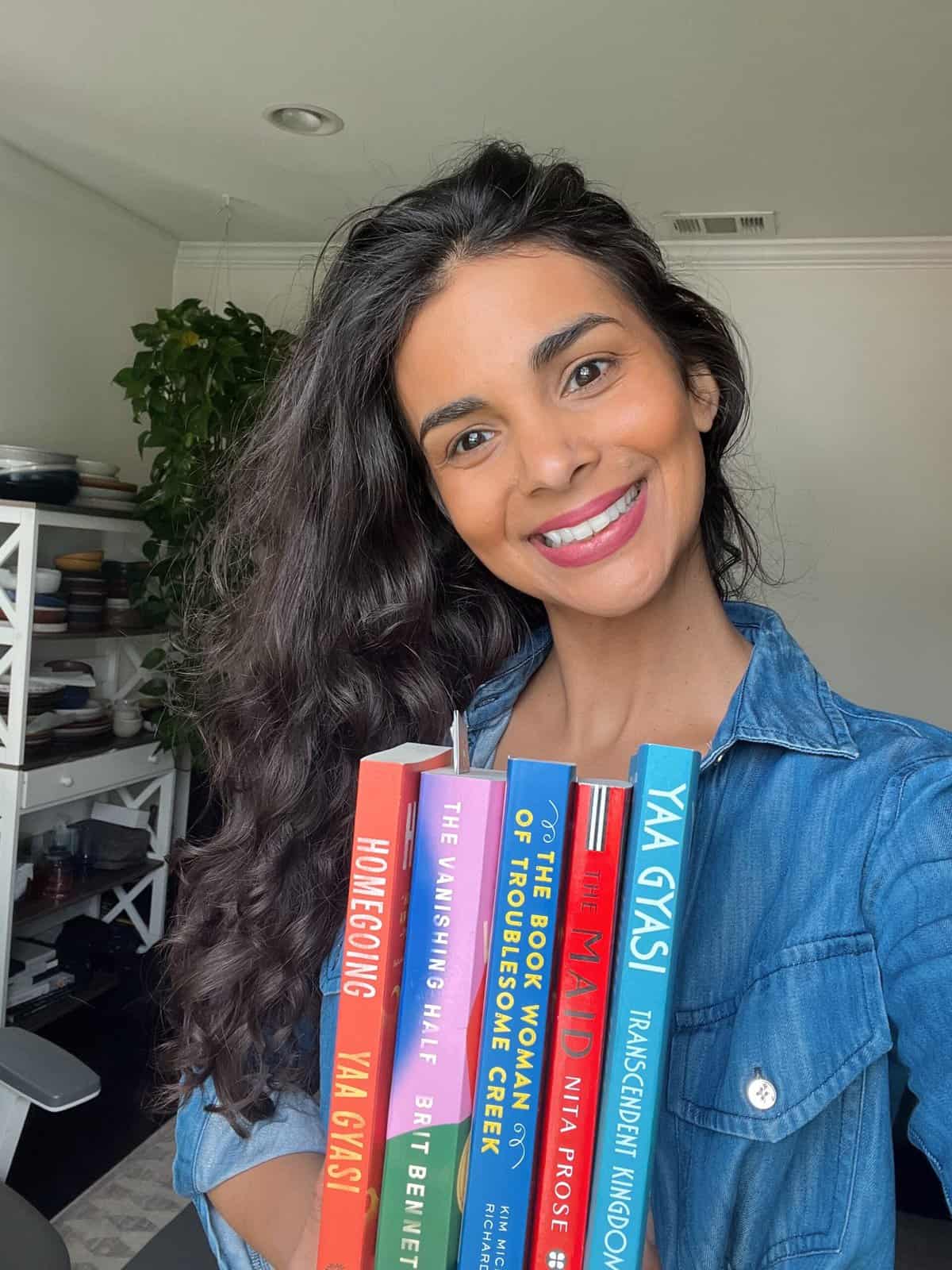 What I'm working on in life🧘‍♀️
In my 20s, I loved doing intense forms of exercise like HIIT and weight lifting. I was one of those gym rats who annoyingly talked about the gym whenever possible…I sincerely apologize to anyone who I annoyed. But over the last 4ish years, I've learned that I have overly mobile joints that can easily move out of place and cause long-lasting injuries.
To be honest, it's been tough. I saw myself getting weaker, but I was scared that exercising would trigger more injuries. Of course, getting weaker also made the injuries more likely to occur and to persist.
Last year, my physical therapist suggested I try pilates as a low-impact way to strengthen my core and hips (the two secrets to a strong back, I've learned).
I started doing beginner and moderate pilates somewhat regularly last summer/fall, but was stymied again early this year when my hips got out of alignment, leading to a pretty painful back injury. Did I mention this misalignment happened while I was stretching? Unlike Shakira's hips, these hips do lie. They be trifling.
The bright side was that since I had been doing pilates for a few months, my back was relatively strong. So instead of a 4 to 6 month recovery time, I felt 90% better within 6 to 8 weeks.
That quicker recovery time reinforced the usefulness of pilates, so I've been taking it more seriously since then. I've been loving the classes from Move with Nicole on YouTube (thanks to Laura from The First Mess for the recommendation!), and have been doing those three to four times a week. My current favorite class is this 30-minute power pilates class, but I love that she offers shorter classes because sometimes 10 or 15 minutes is all I have the time or energy for.
When I'm feeling even stronger, I may venture out into the real world and do a reformer pilates class once a week, but for now, this routine has been a good enough challenge. Also, I hate group exercise classes, so that might never happen, but I like to think of myself as a person who keeps her options open (even if I don't).
As a treat for my recommitment to fitness, I rewarded myself with the Hypervolt massage gun (affiliate link) to massage all the sore glutes and quads and hammies. I like that it has more variable speeds than the Theragun, which is too intense for my delicate constitution.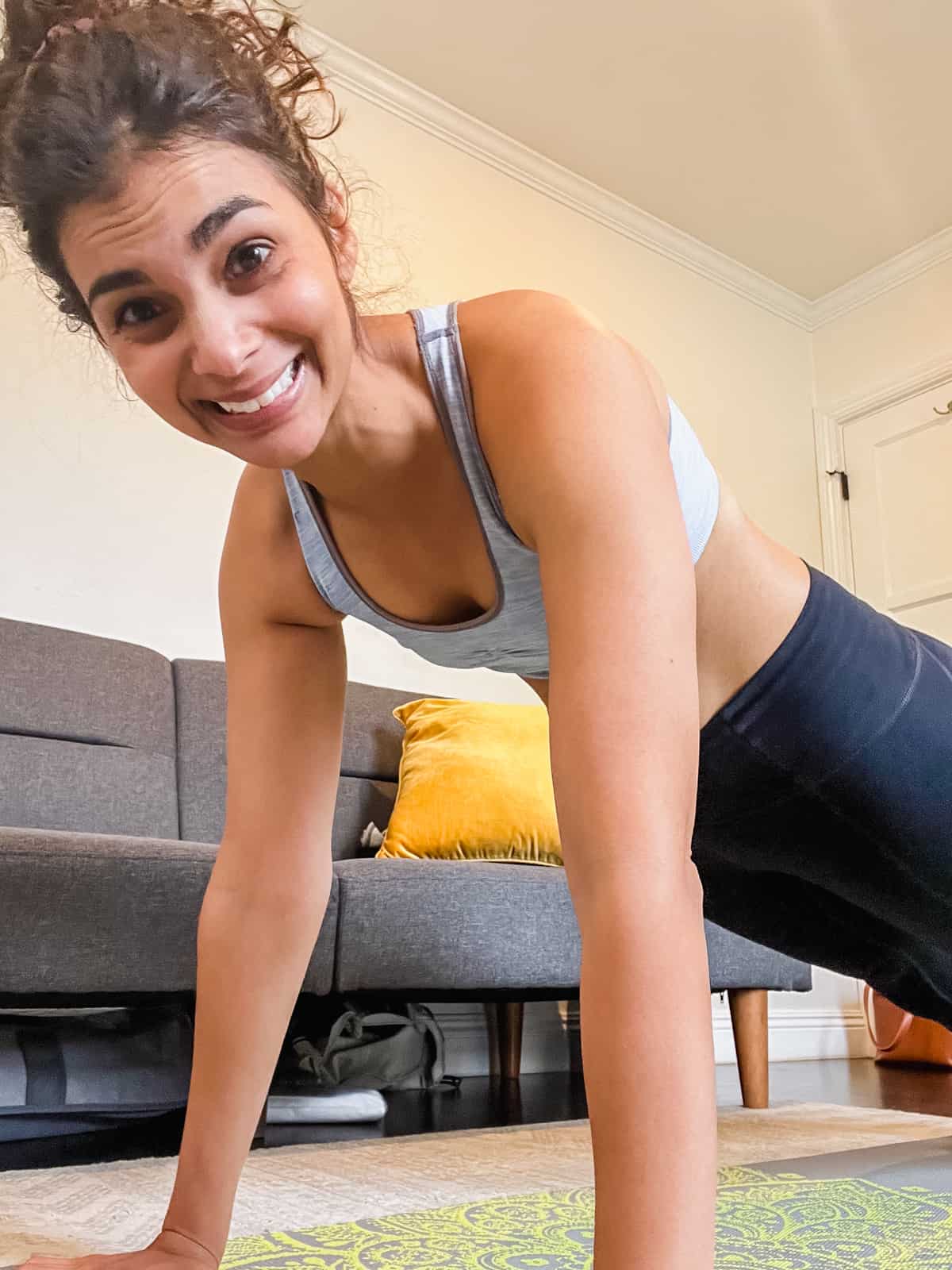 RECIPES AND VIDEOS YOU MIGHT HAVE MISSED
RPL in the news 📰
🤖 AI and Recipe Development. I was recently interviewed by Business Insider on using ChatGPT to develop recipes and to kickstart creativity in the kitchen. While AI terrifies me, I also know that it's not going anywhere, so this was a fun and interesting experiment.
🎙️ Chatting with friends. I was also recently on the What the Focaccia podcast with my dear friends Niki Webster and Bettina Campolucci Bordi. We chatted about my journey to veganism, building a business, the future of vegan food, tips for budding content creators, and more.
📺 Local news. Later this week, I'll be on the local news here in San Diego talking about my journey from lawyer to YouTuber! It airs on May 24 on CBS Channel 8 at 6 am, 4 pm, and 6 pm PST, as well as on the CW at 7 pm and 10 pm. You can watch it online too!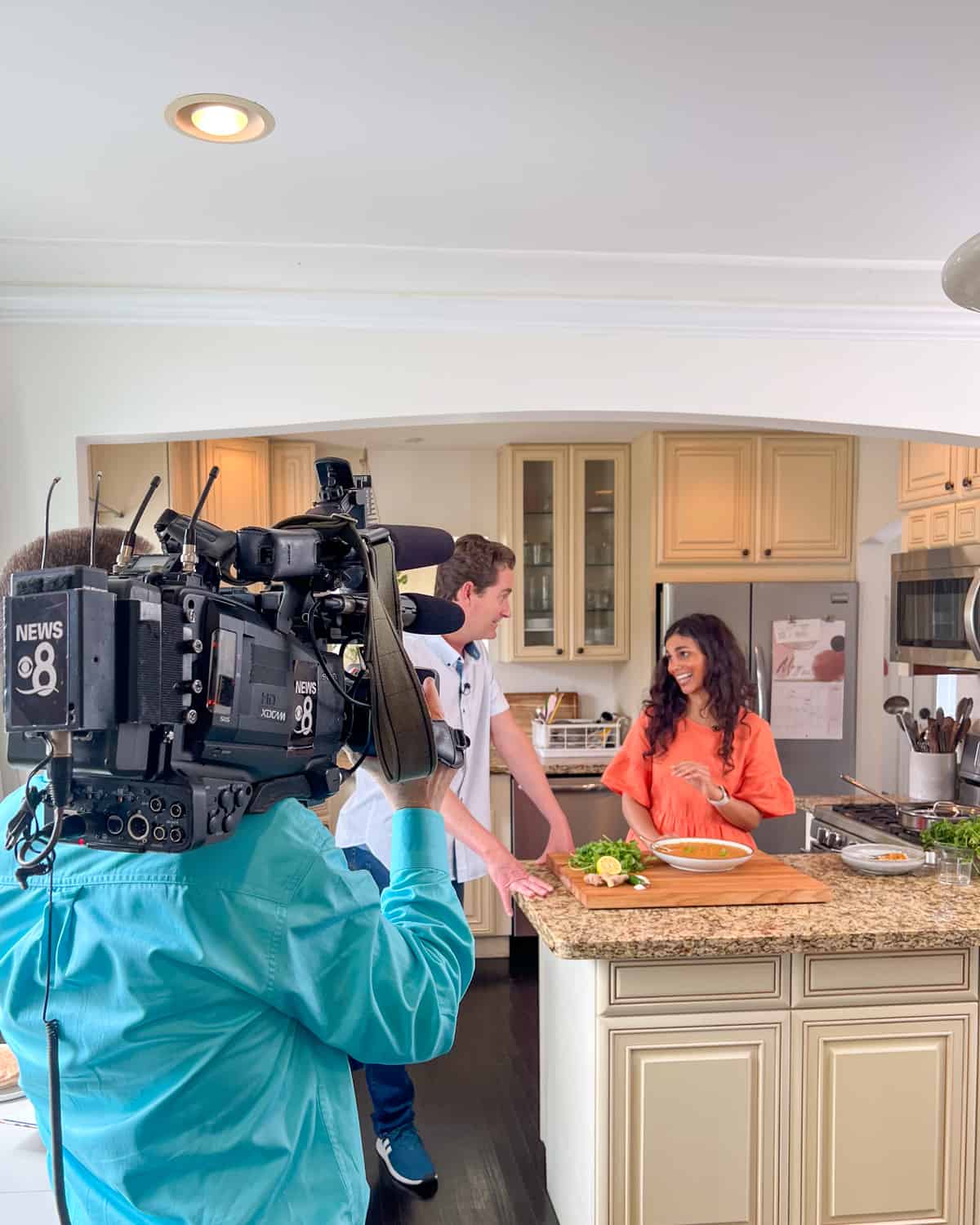 Fun things from this month 🥳
👯‍♀️ Party time. One of my dearest friends who lives on the East Coast visited a few weeks ago, and my sister and I celebrated her recent engagement with pseudo-bachelorette activities, including a day out on a boat with custom wine glasses and, let's just say…a very festive-shaped cake. We've been friends since we came out of our respective wombs and our moms have been best friends since the mid-1980s!
🎥 Visiting YouTube LA. I was invited by YouTube to be part of their AAPI Creators panel, held in LA this month, where we got to celebrate AAPI creators and chat about our YouTube journeys as Asian Americans navigating "nontraditional" careers (including our parent's initial reactions 😅). Just a few years ago, I had no idea what I was doing on YouTube, so this was a special little moment for me.
🎨 A Grand Opening. My friend and incredible local artist Sarah Stieber hosted a grand opening party for her spring showroom, and the theme was colorful cocktail. Despite my brand name rainbow plant life, I often dress in black (thanks to nearly a decade of living in nyc), so I had to rummage through my closet for this lewk. Sarah's art is SO unique and fun–check it out here!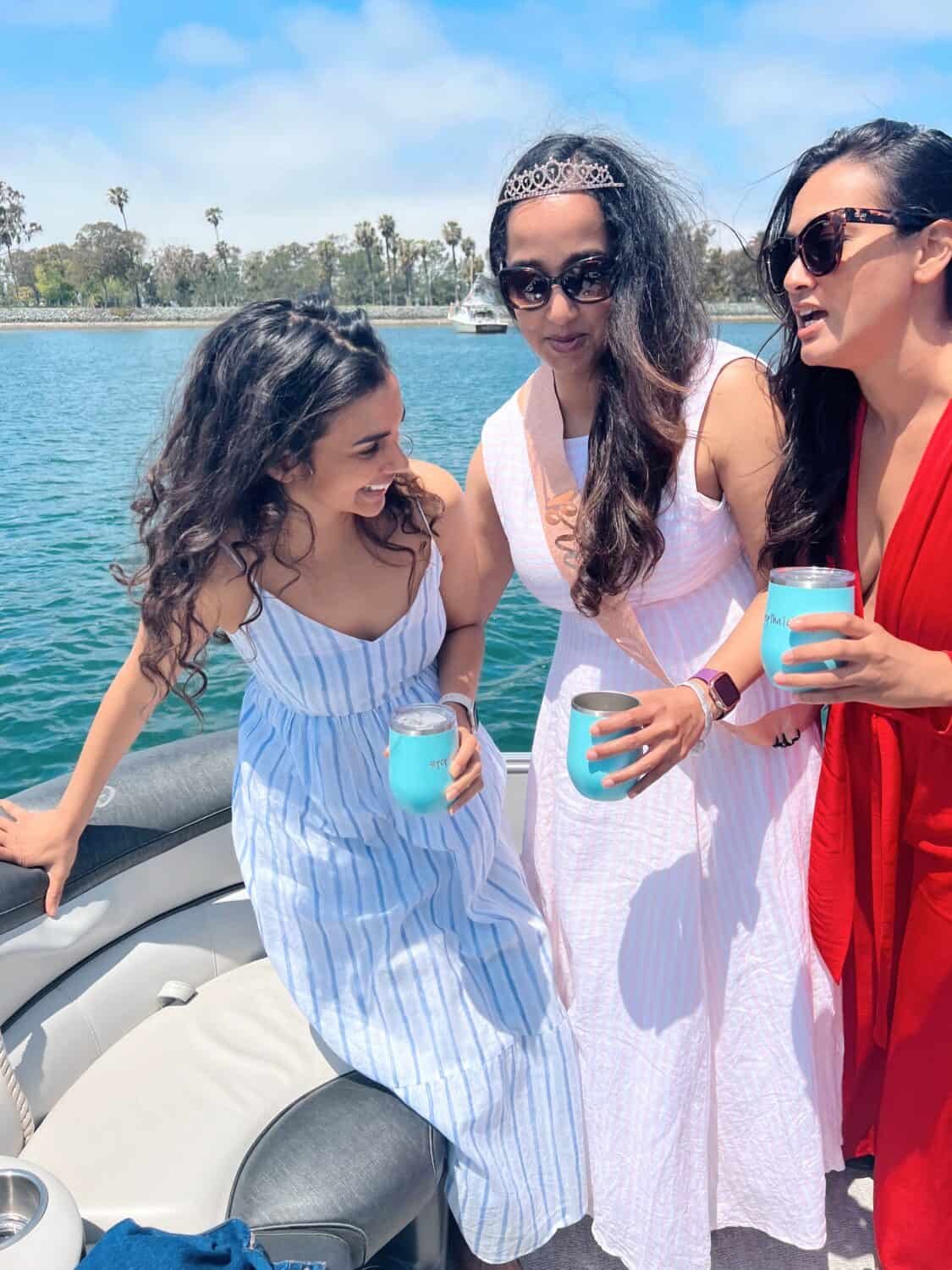 Okay, that's it for this month! I've been loving writing these more personal posts, and I hope you're enjoying them too.
Drop me a line below and let me know what you'd like to see in next month's edition!
Hugs,
Nisha
PS: We just booked a vacation to the Netherlands 🇳🇱 and Norway 🇳🇴 for later this summer. It was a bit random–we happened to get a good deal on flights–and we have nothing planned whatsoever. So if you live in the area or you've visited, I'd love to hear your recommendations!