You don't have to be vegan or even shopping for a vegan to find this gift guide useful because it's full of unique, practical and sustainable gift ideas for anyone who is interested in a eco-friendly lifestyle! From kitchenware to fashion to books, there is something for everyone in this guide.
This post contains some affiliate links (denoted by an (*)). If you purchase something here through a link, I receive a very small commission. There is no additional cost to you and it helps me continue doing the work I love (win-win!). See my privacy policy for more information.
Eco-Friendly and Sustainable Kitchen Gifts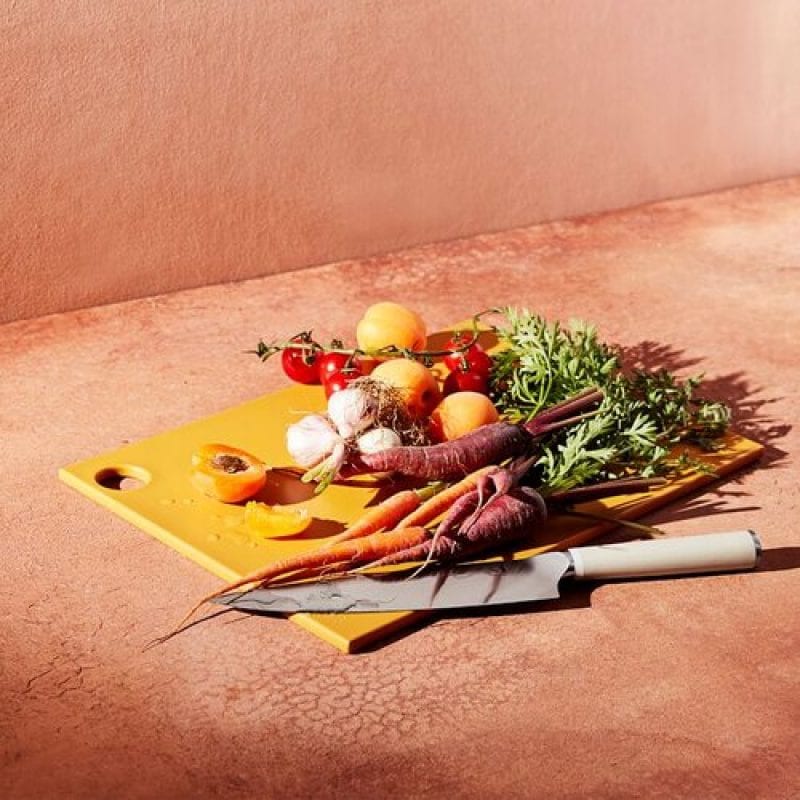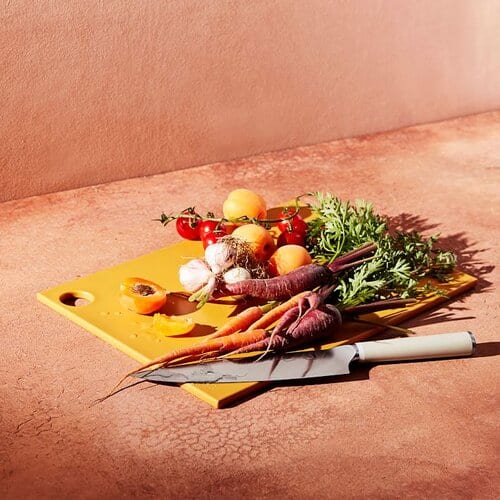 This cutting board from Material is the prettiest cutting board you'll ever see, and best of all, it's made with recycled plastic and renewable sugarcane. It's dishwasher safe but I find it's also incredibly easy to wipe off with a sponge.
Buy for: the sustainable home chef, or anyone interested in an eco-friendly lifestyle

Price: $35 on MaterialKitchen.com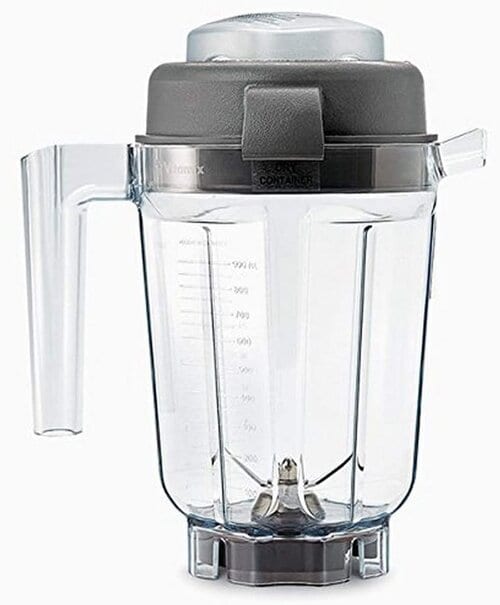 This has been a total game changer for me – you can now very easily blend up grains, nuts, and seeds in your Vitamix with this specially designed container. Save money and cut down on plastic packaging at the grocery store by making homemade nut butters, flours, and more with your bulk grains.
Buy for: the healthy home chef or those who love to make their own staples at home (make sure they already have a Vitamix machine at home; otherwise they won't be able to use this)

Price: $143.95 on Amazon (for the 32 ounce container)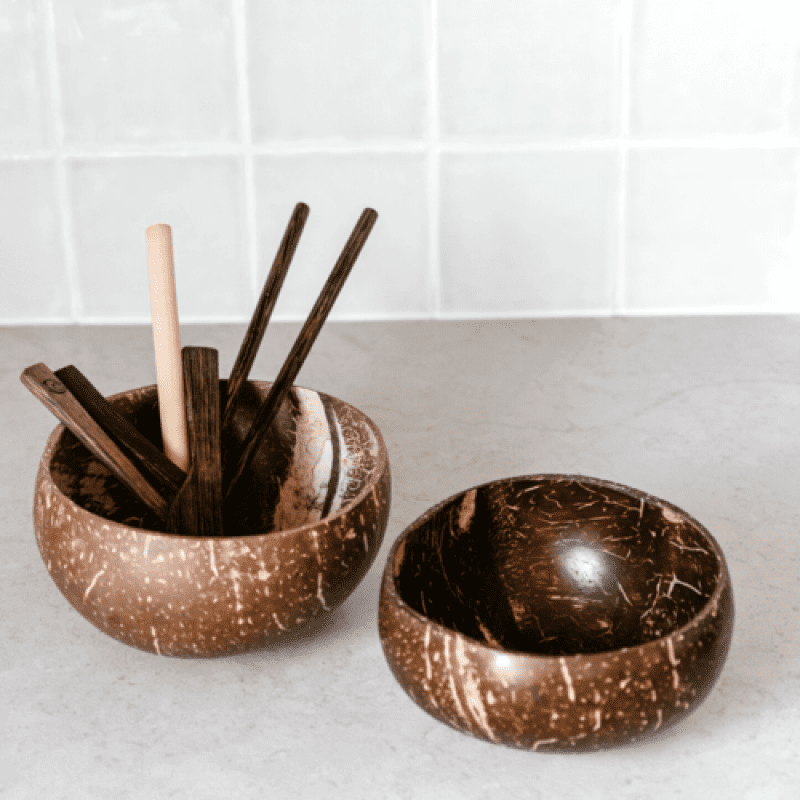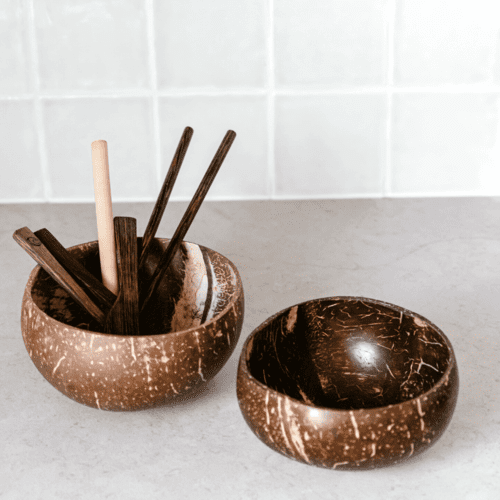 Sustainable and beautiful bowls made from coconut, these are handcrafted by rural artisans who use natural waste to create eco-friendly products, from coconut bowls for oatmeal in the morning to coconut bowl candles for evening relaxation. Plus, 1% of their annual revenue is directly invested into certified environmental initiatives.
Buy for: anyone interested in green living, especially those who love eating out out of bowls :) And those who want to support a sustainable and socially conscious brand.

Price: varies depending on product, available at Coconut Bowls

Discount: use the code RAINBOWPLANTLIFE10 for 10% off you order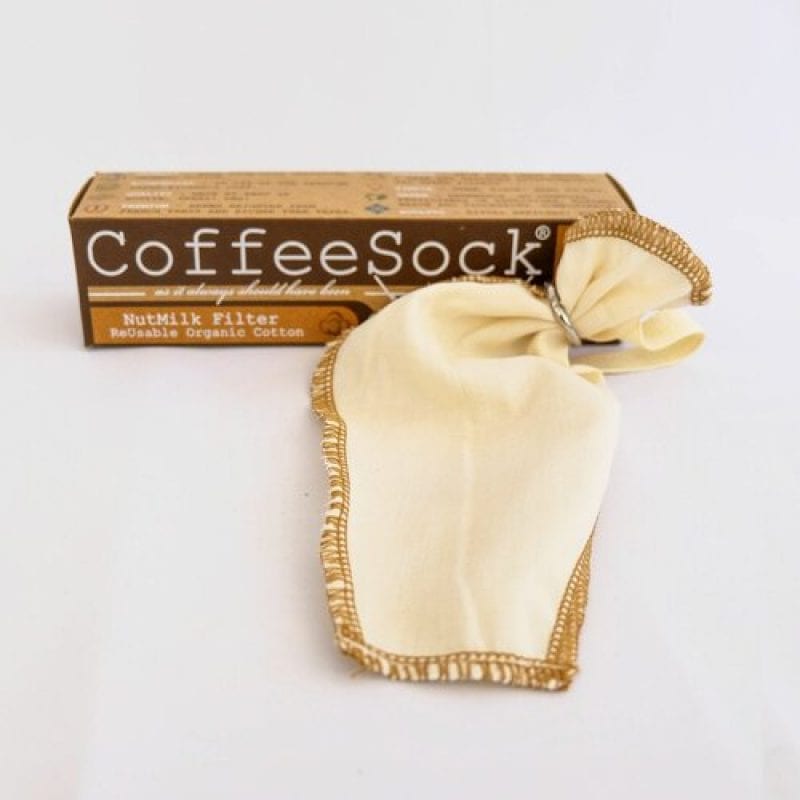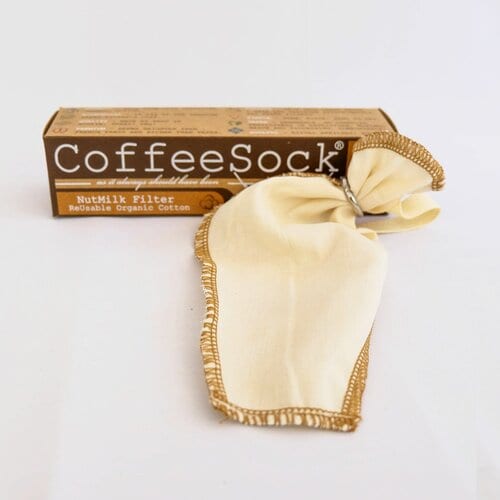 A reusable nut milk filter bag made with Certified Organic Cotton. Save money and packaging by making your own plant milk at home, whether it's almond milk, cashew milk, or pecan milk!
Buy for: that friend who puts away her fair share of almond milk.

Price: $13.50 on ShopWithGoodIntent.com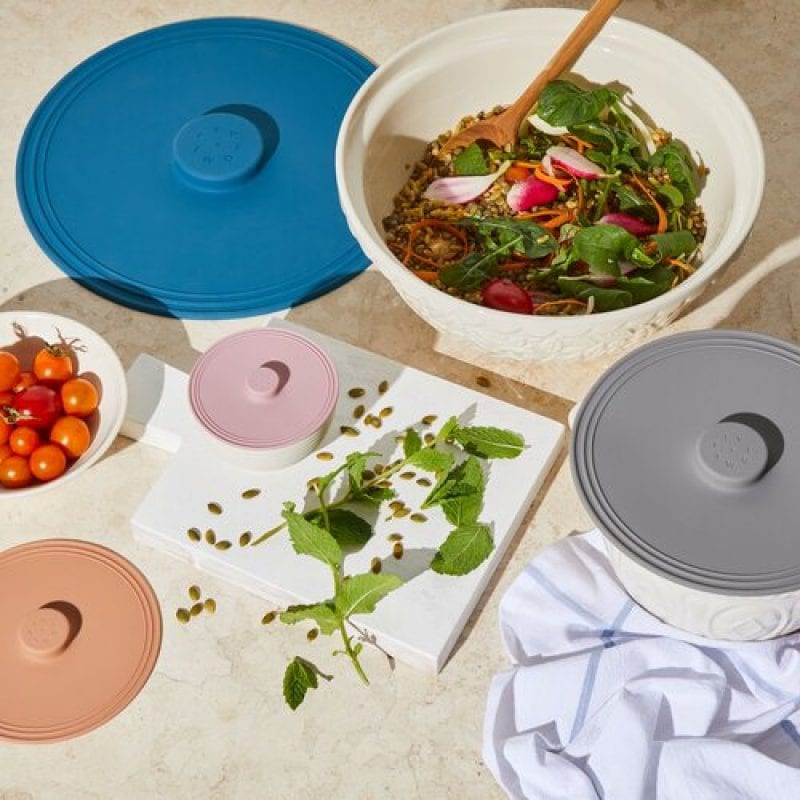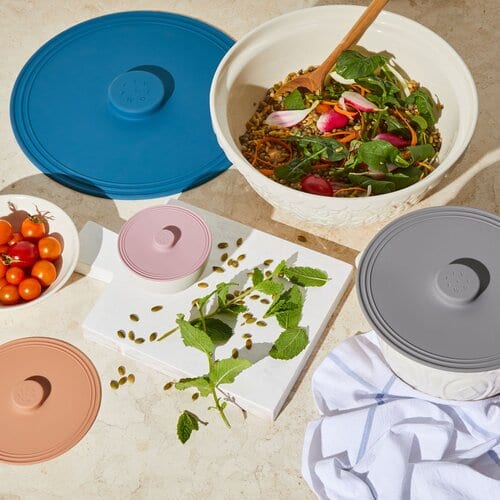 An eco-friendly substitute for plastic wrap, yes please! These cute colorful silicone lids can also serve as saucepan lids, lids for leftovers, and microwave shields. They're also heat resistant (I've put them in the oven).
Buy for: the home chef who has a lot to juggle, and anyone interested in reducing their plastic usage.

Price: $40 for a set of five (they come in different sizes), on Food52.com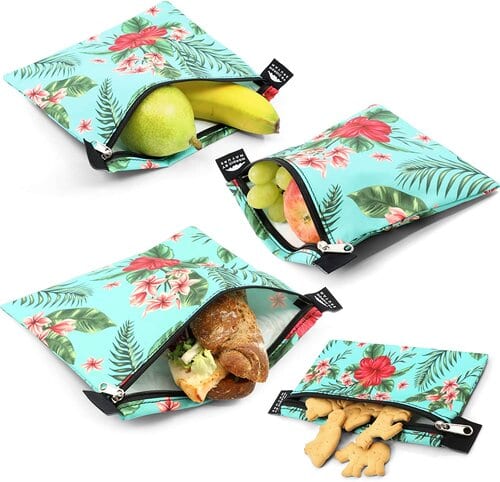 And an eco-friendly substitute for sandwich bags! Pack your lunch in style with these adorable reusable sandwich bags (dishwasher safe)! Perfect for kids, but also cool enough for adults.
Buy for: the parent who makes a lot of sandwiches and packs lots of snacks

Price: $14.99 on Amazon (for a set of 4)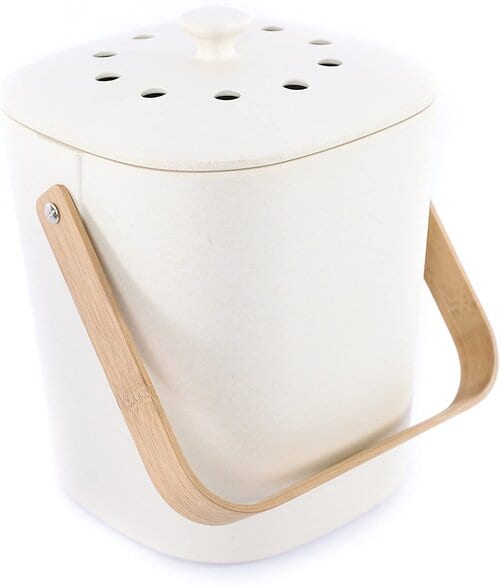 Composting has always been good for the environment, but now it's also good for your home decor thanks to this sleek composting bin. It's so cute that you'll be proud to put it on your kitchen counter!
Buy for: that parent/friend/coworker who keeps talking about how they "want to start composting" but haven't started.

Price: $40 on Food52.com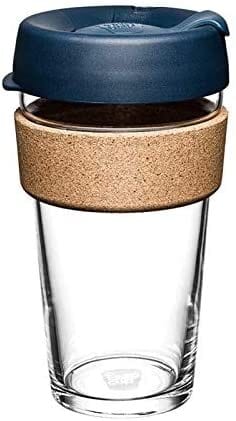 A very stylish and very eco-friendly reusable coffee/tea mug that will cut down your use of single-use coffee cups. Plus, KeepCup donates 1% of its annual profits to environmental causes and is committed to having net zero emissions by 2025.
Buy for: your hipster friend who loves exploring cool coffee shops (or anyone who drinks a lot of coffee).

Price: $24-28 on Amazon (depending on size)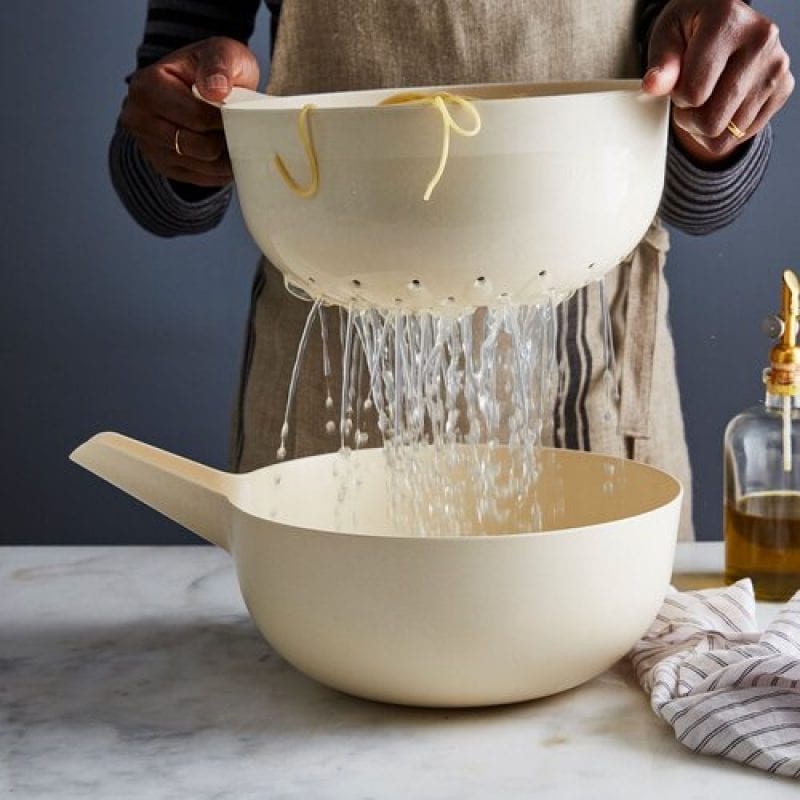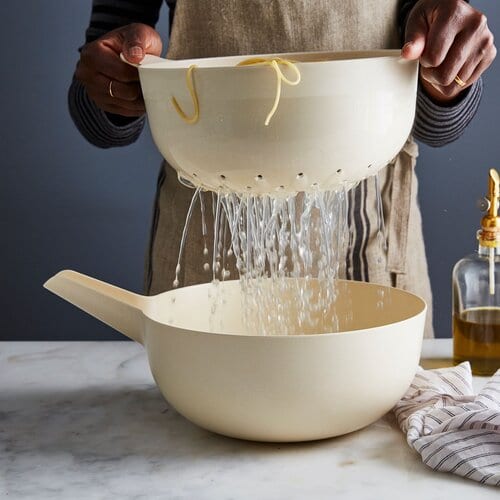 Colanders are very handy, but what I dislike is that the water drips everywhere. That's why I love my new colander and bowl set – it comes with a bowl large enough to hold the colander. And when you don't need the bowl, you can use it as a mixing or serving bowl. Plus, it's made from recycled bamboo! Functional, beautiful, and sustainable.
Buy for: Anyone who cooks (including yourself!)
Price: $30-39 (depending on size) at Food52.com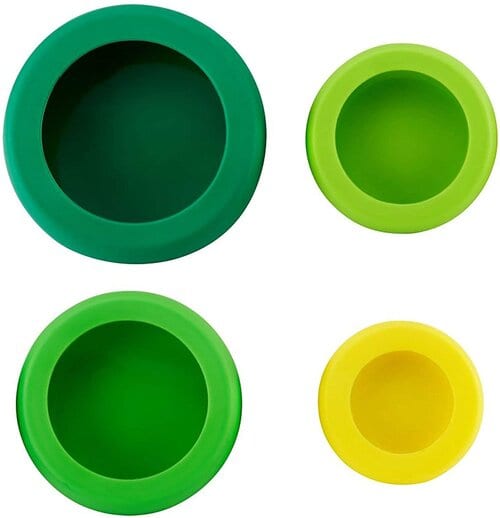 Simultaneously cut down on food waste and plastic usage with these colorful food huggers! They come in a variety of sizes and help preserve cut fruits/veggies like lemons, apples, onions, and avocados.
Buy for: the busy home cook or someone who frequently cooks for 1 or 2 people, and anyone who's trying to reduce their plastic usage.

Price: $8.45 on Amazon (for a set of 4)
Eco-Friendly and Sustainable Home Gifts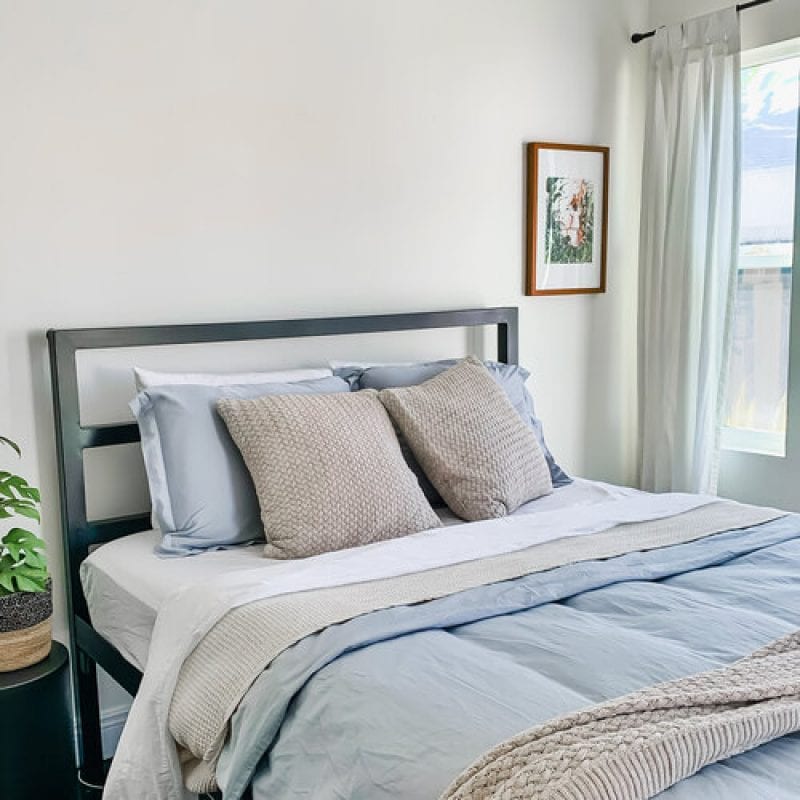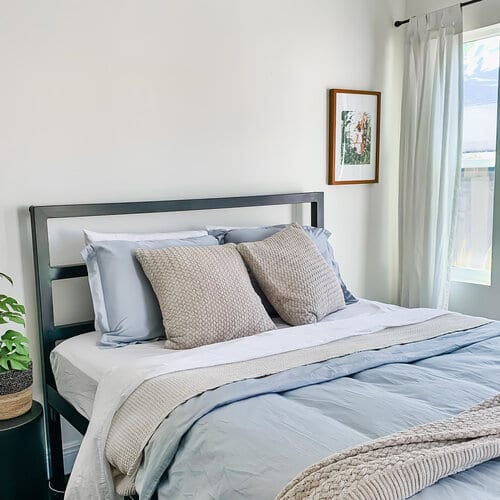 I recently upgraded my sheets and bedding with Boll & Branch bedding, and I have never had such good sleep! It's like sleeping on a cloud!
Not only is their bedding ridiculously comfortable and luxurious, it's also ethically and sustainably made. It's made with 100% organic cotton grown by farmers in India, who are paid a living wage and not exposed to harmful pesticides. And their organic cotton requires 90% less water than conventional cotton!
Plus, you can get an incredible 25% discount off your order (no minimum purchase required) using the code NISHA (limited time only). This is the best offer all year, better than Black Friday and Cyber Monday.
Buy for: your loved ones who deserve a special treat this year (or yourself because the gift of good sleep is priceless).

Price: varies on product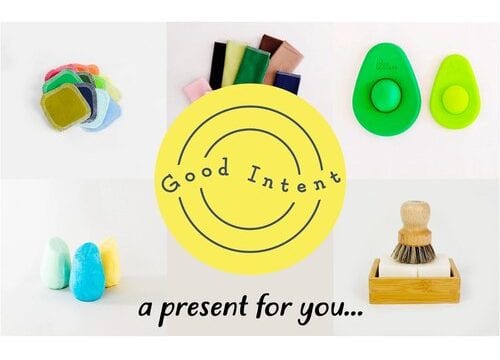 Good Intent is an online marketplace that sells sustainable living products (from personal care to home gifts to low waste kids) at an affordable price. If you're not sure what to get your eco-friendly loved one, a gift card to this thoughtful, Black-owned business is the perfect idea.
Buy for: anyone who wants to empower themselves to live a more sustainable, low-waste lifestyle.
Price: gift card amounts range from $10-$300 on ShopWithGoodIntent.com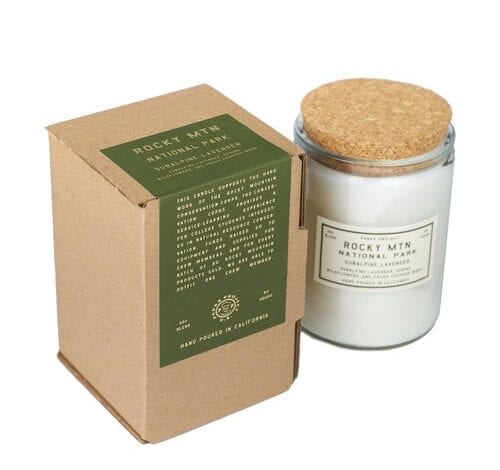 This gift combines two of my favorite things: candles and national parks. When you purchase one of these candles, a portion of the proceeds goes towards protecting and maintaining a national park. Since starting in 2014, the organization has donated over 1 million to national parks to fund habitat restoration, visitor programs, youth education, and wildlife conservation efforts.
Note: I love the candles, but they also sell clothing and other home goods.
Buy for: that friend who's always hiking in a different national park, or anyone who enjoys candles (isn't that all of us?).
Price: $34 on ParksProject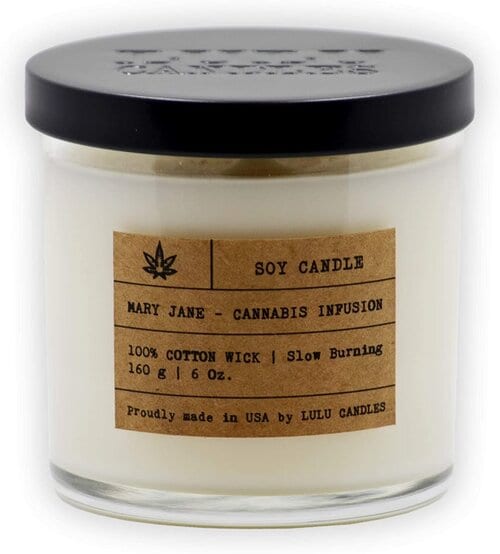 If you want a greater variety of candle scents to choose from, I recommend these candles from Lulu Candles. They're made with eco-friendly soy wax and come in scents as varied as Pineapple Evergreen to Espresso Bean to Mary Jane (canabis infusion)!
Buy for: anyone who enjoys candles (again…isn't that all of us?).

Price: $14.95 (6 oz); $19.95 (9 oz) on Amazon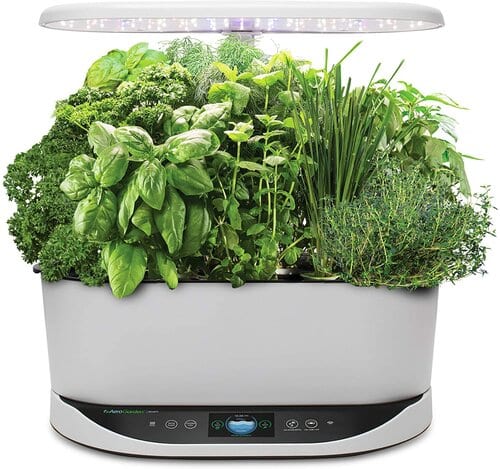 If you find yourself spending too much money on fresh herbs (or constantly finding your herbs wilted in the fridge because you forgot about them) start growing your own herbs! This indoor herb garden is hydroponic, which means the plants grow without soil (less mess!) and grow thanks to energy-efficient LED lights.
Buy for: the home cook who loves growing their own food.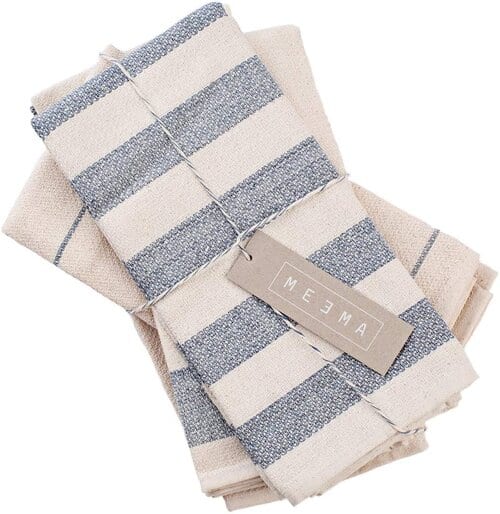 I have purchased my fair share of crappy kitchen towels that barely feel like a towel (I'm looking at you, IKEA!), so I always appreciate a heavy-duty, durable kitchen towel. Even better, these kitchen towels are made with upcycled denim and cotton (MEEMA uses denim that jeans manufacturers and yarn mills discard as waste). Did I mention these towels are very cute too?
Buy for: your sister/friend with the spotless, effortlessly chic kitchen
Price: $22 (set of 4) on Amazon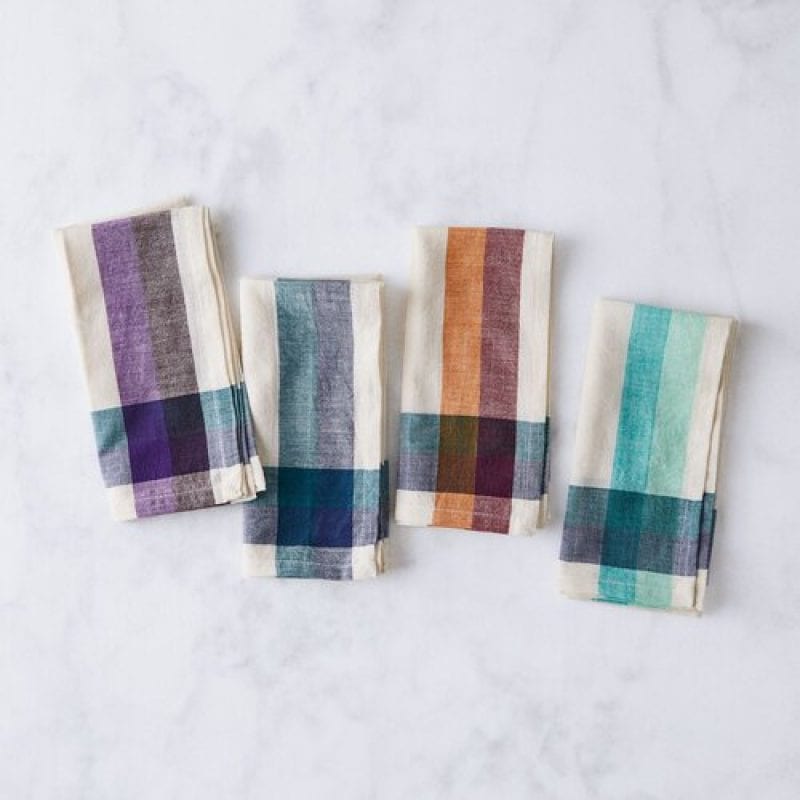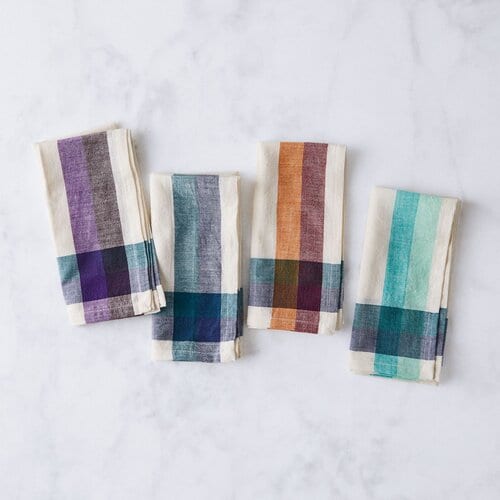 These colorful dinner napkins are truly gorgeous, but even better, they're hand woven by women in India and made with low-impact dies and 100% cotton.
Buy for: your coworker who loves throwing dinner parties
Price: $45 (set of 4) on Food52.com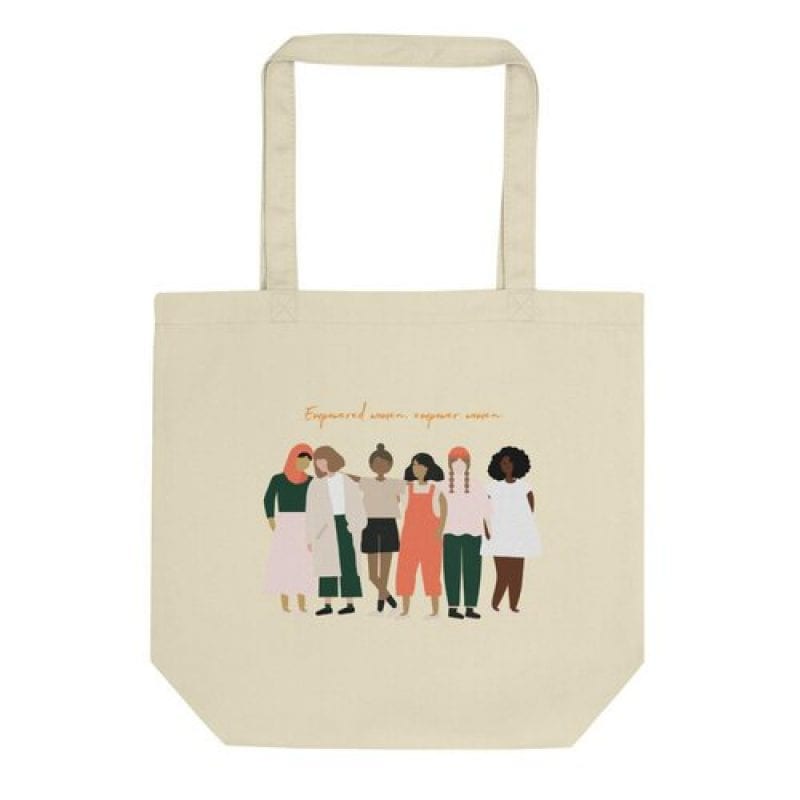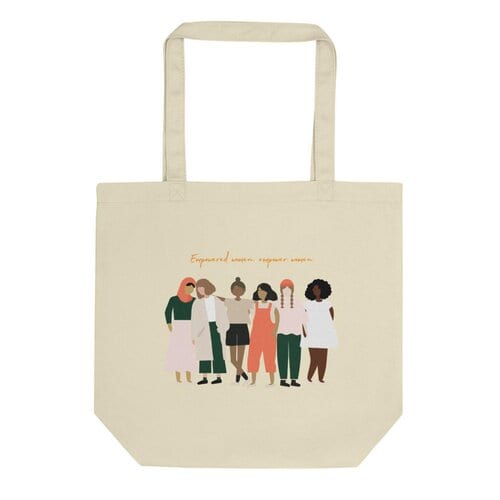 Most of us are trying to reduce or eliminate single-use plastic bags, so why not invest in a couple of handmade, cute tote bags that you'll be proud to take out!
Buy for: all the feministas in your life!
Price: $28-32 (small or large) on Etsy.com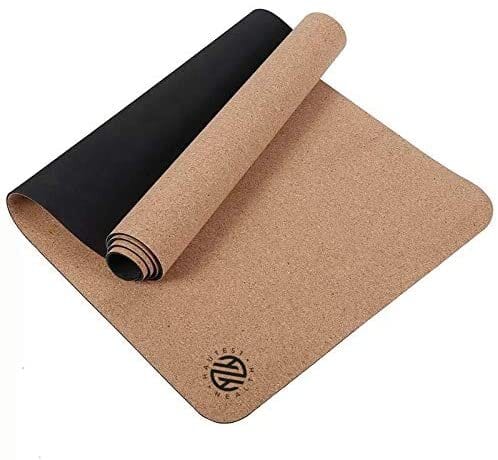 Did you know that many yoga mats contain an ugly chemical called PVC? This one is made from cork (which is naturally antimicrobial and biodegradable) and natural, plant-based, biodegradable rubber.
Buy for: the yogi in your life

Price: $36.95 on Amazon
Eco-Friendly and Sustainable Fashion Gifts
It's 2020, so unfortunately, we can't talk about fashion without talking about masks. These face masks are cute, made with repurposed cotton, and obviate the need for disposable masks.
Buy for: literally anyone who has a face.
Price: $21 (discount when you buy more than one) on TaylorJayCollection.com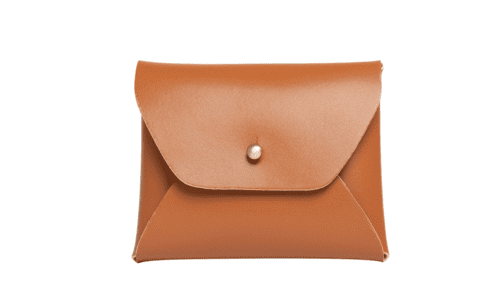 I absolutely love this brand, which is a woman/BIPOC-owned vegan, cruelty-free luxury fashion brand that sells eco-friendly, minimalist purses and accessories. This wallet is made with environmentally friendly microfiber! A portion of the proceeds also go to supporting the Soular Backpack, an initiative that provides children in East Africa with a backpack outfitted with a solar panel so they can study without using carcinogenic kerosene lamps.
Buy for: the minimalist in your life, anyone who's interested in supporting socially responsible businesses and reducing their consumption of fast fashion
Price: $50 at SamaraBags.com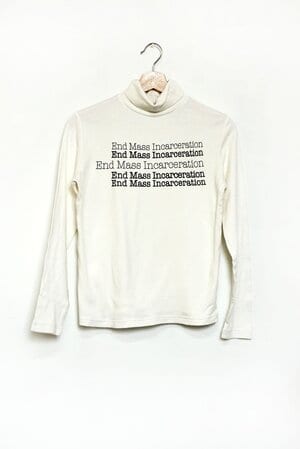 2020 has also been a groundbreaking year in other ways, as systemic racism has become part of everyday conversations in a way it hasn't been in recent memory. So if you want to wear your values on your sleeves and support a Black-owned sustainable business, check out these turtlenecks, hoodies, and sweatshirts made on reclaimed fabric.
Buy for: anyone who wants to wear their values proudly
Price: $34-54 (depends on style) on GrantBLVD.com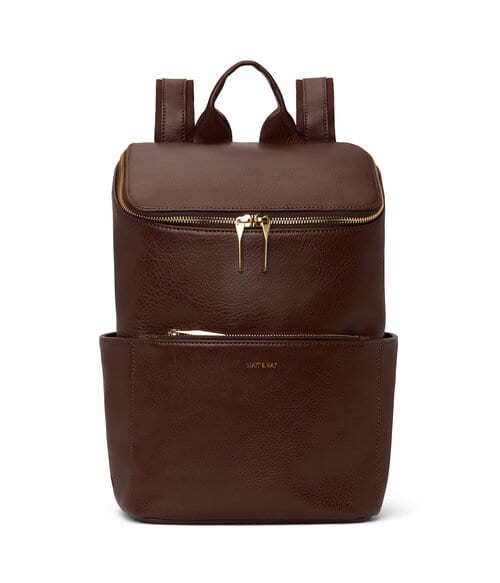 Matt & Natt makes high-quality, trendy yet sustainably made bags and accessories. They use materials like recycled nylons, cardboard, rubber and cork, and recycled plastic bottles. This backpack is effortlessly chic and perfect for short day trips or if a shoulder bag has wrecked your back.
Buy for: your fashionista sibling or friend

Price: $160 on MattandNat.com
Eco-Friendly and Sustainable Beauty Gifts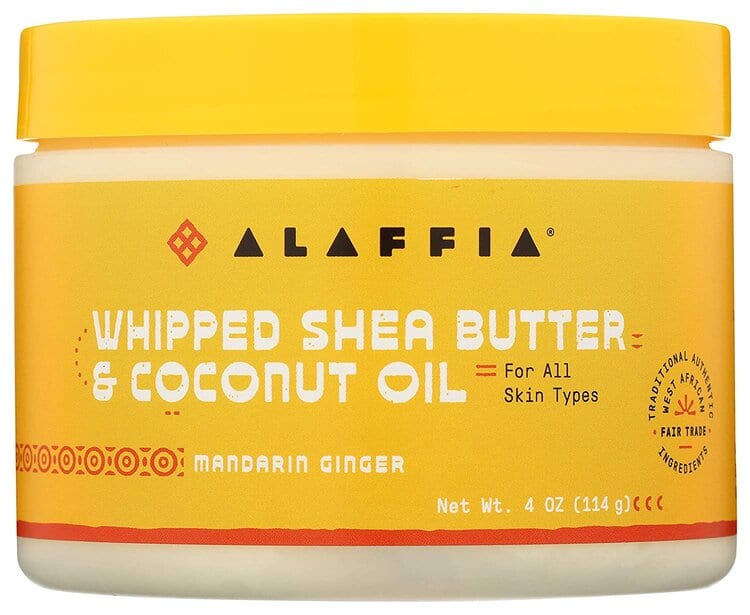 One of my favorite sustainable, vegan beauty brands is also a social enterprise that brings empowerment and equality to women in West Africa. When you buy Alaffia beauty products, you're supporting efforts to improve education, maternal care, and reforestation in West African countries.
Buy for: anyone who wants buttery smooth skin and/or appreciates supporting mission-driven businesses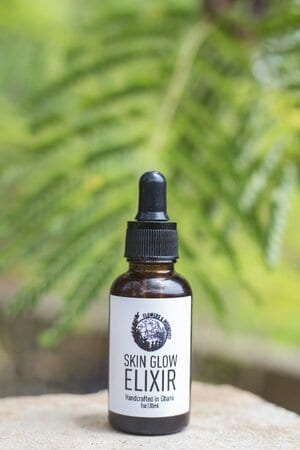 This year might have been hard, but you don't have to let your face show it (totally okay if you do though!). I love this skin glow elixir, which is made from a blend of 7 plant-based African oils, because it leaves my skin feeling glowy and dewy but not greasy. Plus, it's 100% organic, plant-based, sustainable and eco-friendly.
Buy for: anyone who wants glowy skin, of course!
Price: $26 on FlowersandMoondust.com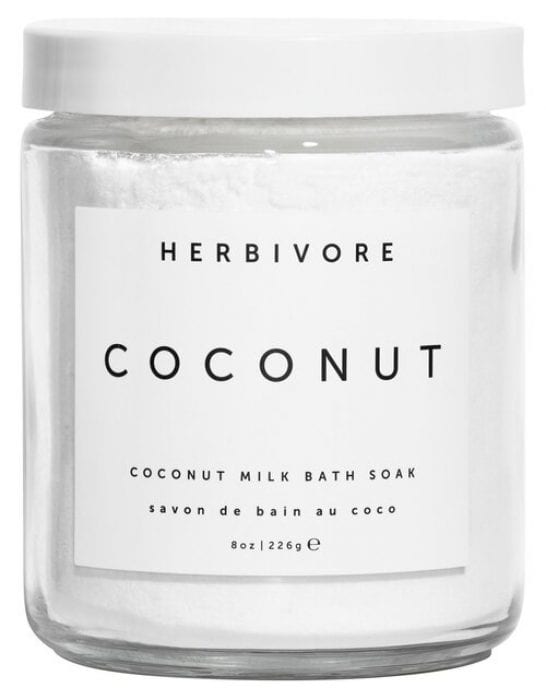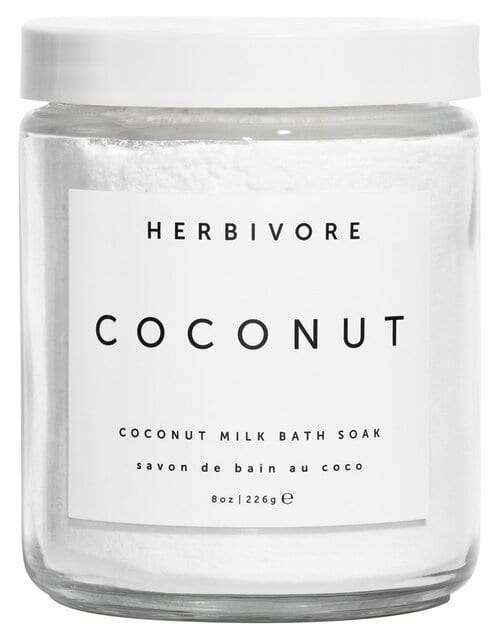 One thing I truly miss from the "before times" are spa days, so now I've been trying to find ways to recreate the spa experience at home. This bath soak is made from coconut milk powder and all-natural ingredients, and leaves my skin feeling silky soft.
Buy for: your mom/sister/friend who misses spa days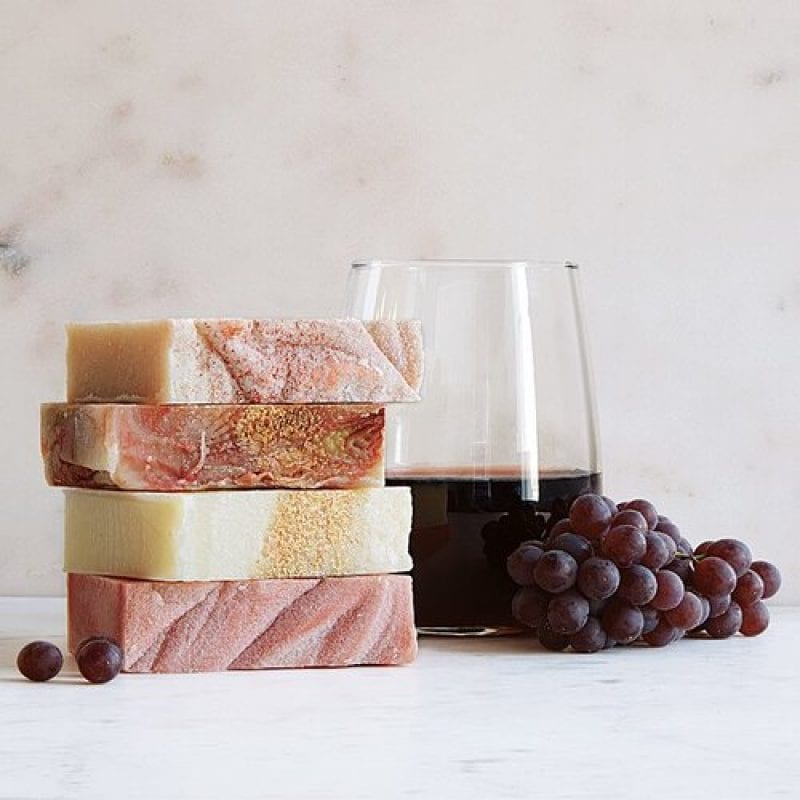 These handmade, all-natural vegan soaps are inspired by popular white and red wines and blend complementary oils and aromas (think plums and apples for a pinot-noir inspired soap). Unwind with a wine-inspired bath and then a glass of wine!
Buy for: your wine-loving mom/sister/friend who misses spa days

Price: $30 (set of 4) on UncommonGoods.com
Eco-Friendly and Sustainable Books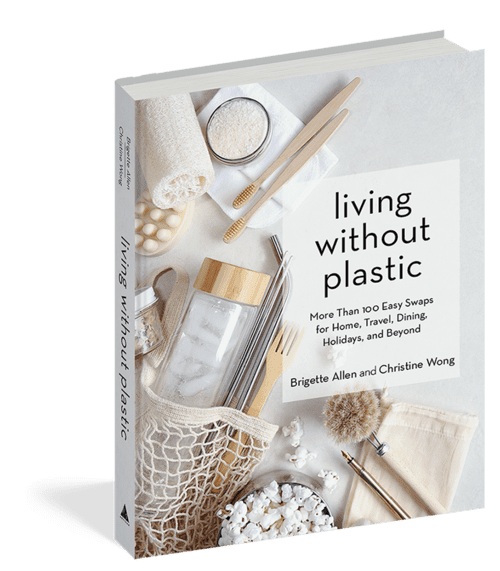 My friend, Christine Wong of @conscious_cooking on Instagram, co-wrote a new book called Living Without Plastic on how to make easy swaps at home to reduce your plastic usage. Christine has been sharing plastic-free lifestyle tips for the last three years and is an expert in how to remove plastic from your daily life.
Buy for: anyone, young or old, who'd like to reduce their plastic consumption

Price: $19.95 on Amazon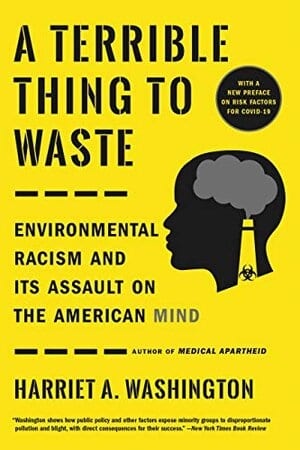 Science journalist and research scholar Harriet A. Washington uses in-depth research and fact-based analysis connects the dots between environmental crises, racism, and cognitive health effects in this eye-opening book. Perhaps it's not a beach read, but an important one nonetheless.
Buy for: climate justice-minded folks, or those interested in the intersection between science and racism.
Price: $15.99 (paperback) on Amazon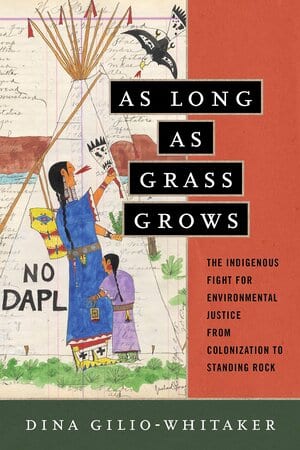 Indigenous researcher and activist Dina Gilio-Whitaker uses the lens of "Indigenized environmental justice," to share the history of Indigenous resistance to government and business encroachments on their lands and brings new approaches to climate justice activism and policy.
Buy for: climate justice-minded folks, or those interested in Indigenous history and culture.
Price: $15.94 (paperback) on Amazon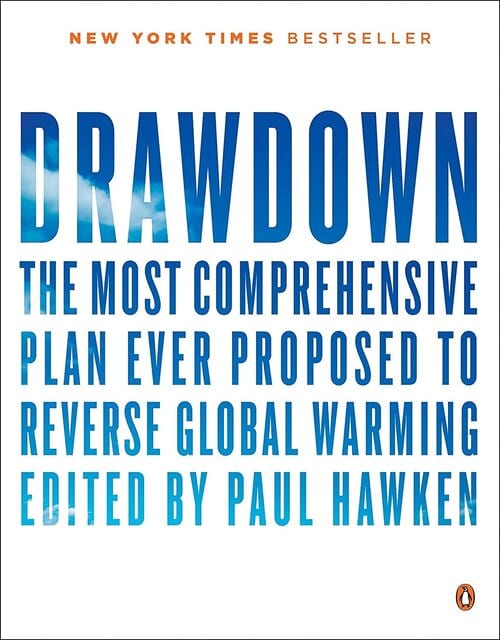 This solution-oriented book by environmentalist Paul Hawken is what we need right now: reliable solutions to climate change that are the result of painstaking scientific and policy research. It sounds like a textbook, but is far more inspirational.
Buy for: anyone who feels frustrated by climate change and wants to learn concrete solutions
Price: $18.30 (paperback) on Amazon