Today I want to talk about my favorite vegan egg substitutes in baking. I am known for my delicious baked goods, and I'm often asked how to bake without eggs, so I figured it was time to share how to make vegan baked goods without eggs!
This topic has been written about A LOT, so I'm just giving you my experience with using these items.
Plus, there's a cute infographic that you can keep handy in your kitchen whenever the mood to bake strikes!
6 Egg Substitutes for Vegan Baking
1. Aquafaba
Unless you've been living under a rock, you've likely heard of aquafaba. It's simply the liquid from a can of chickpeas, and it exploded onto the culinary scene in 2016, with food writers and Buzzfeed readers alike gawking at this new invention.
Aquafaba has two primary uses in baking: (1) as an egg white substitute to make light, fluffy meringues and whipped frosting-like concoctions, and (2) as a whole egg substitute in various baked goods, ranging from cakes to brownies, from waffles to muffins.
I use aquafaba primarily for the latter purpose. I love using it when I want to add some light tenderness and fluffiness to a baked good. It's particularly good in cakes like this light and tender Vanilla Layer Cake.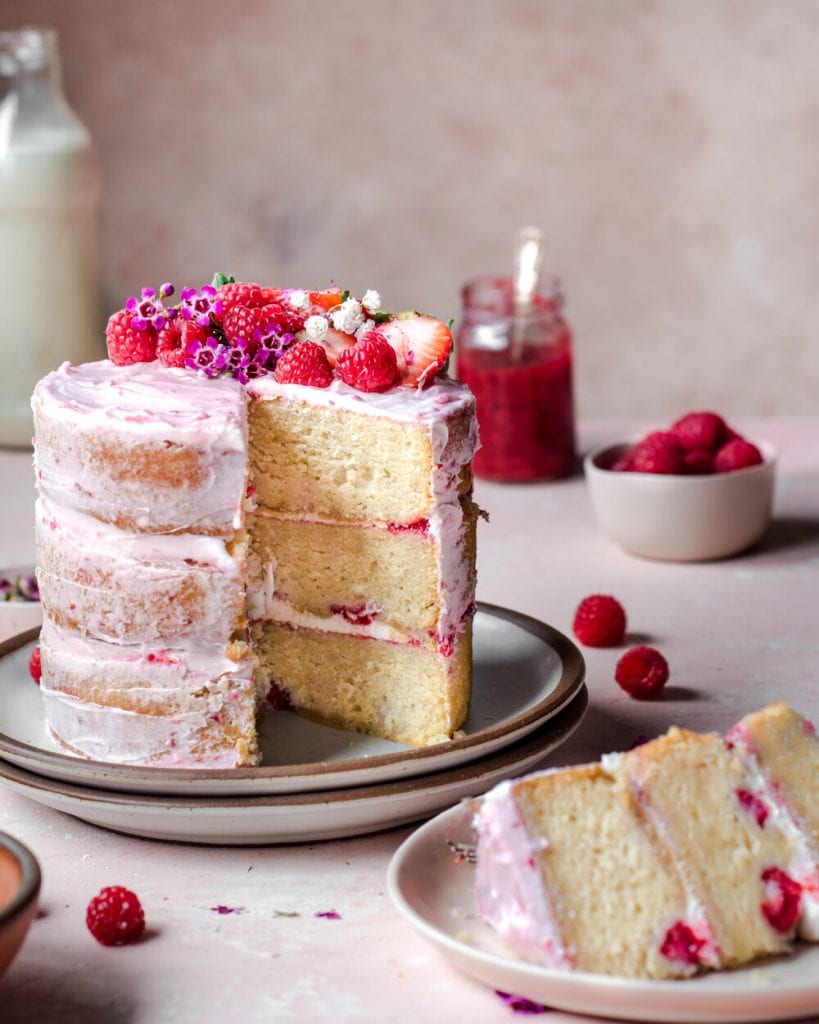 I also love using aquafaba in loaf cakes, which tend to be naturally dense. To counteract that density, I use aquafaba, which results in remarkably light Banana Bread, Gingerbread Cake, and Pumpkin Bread.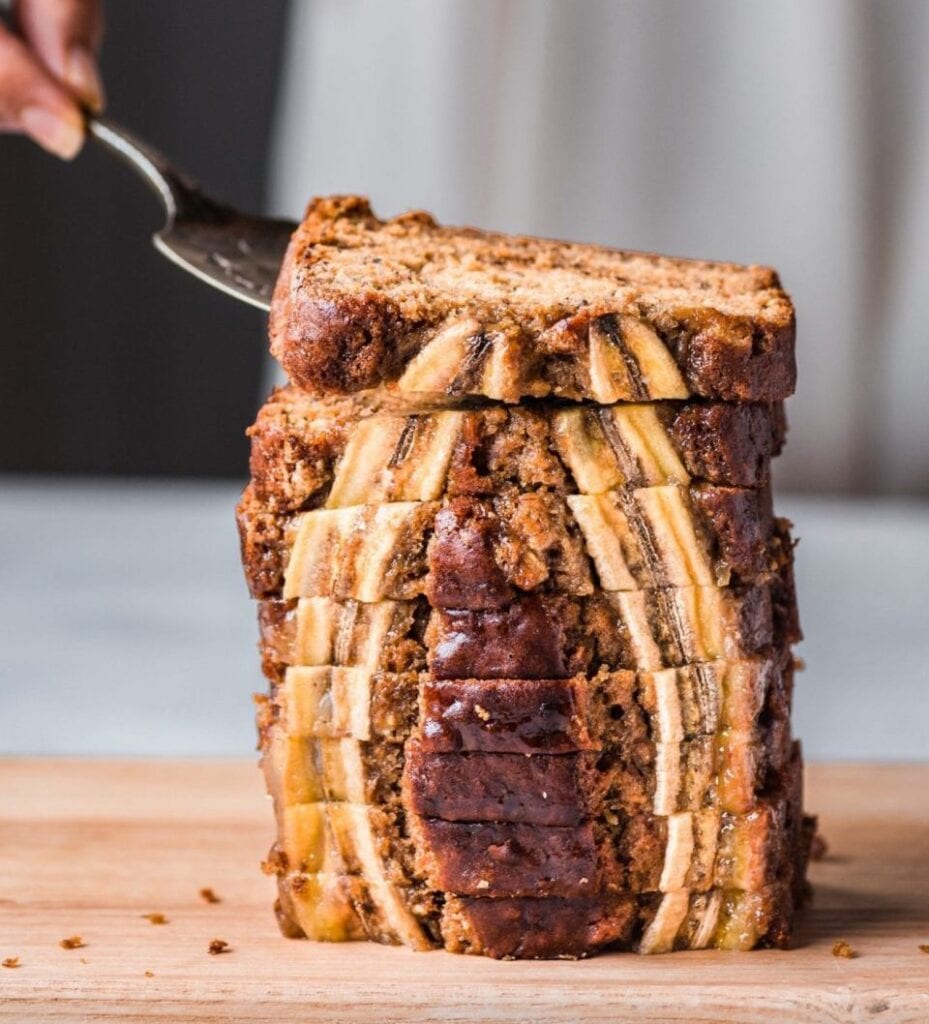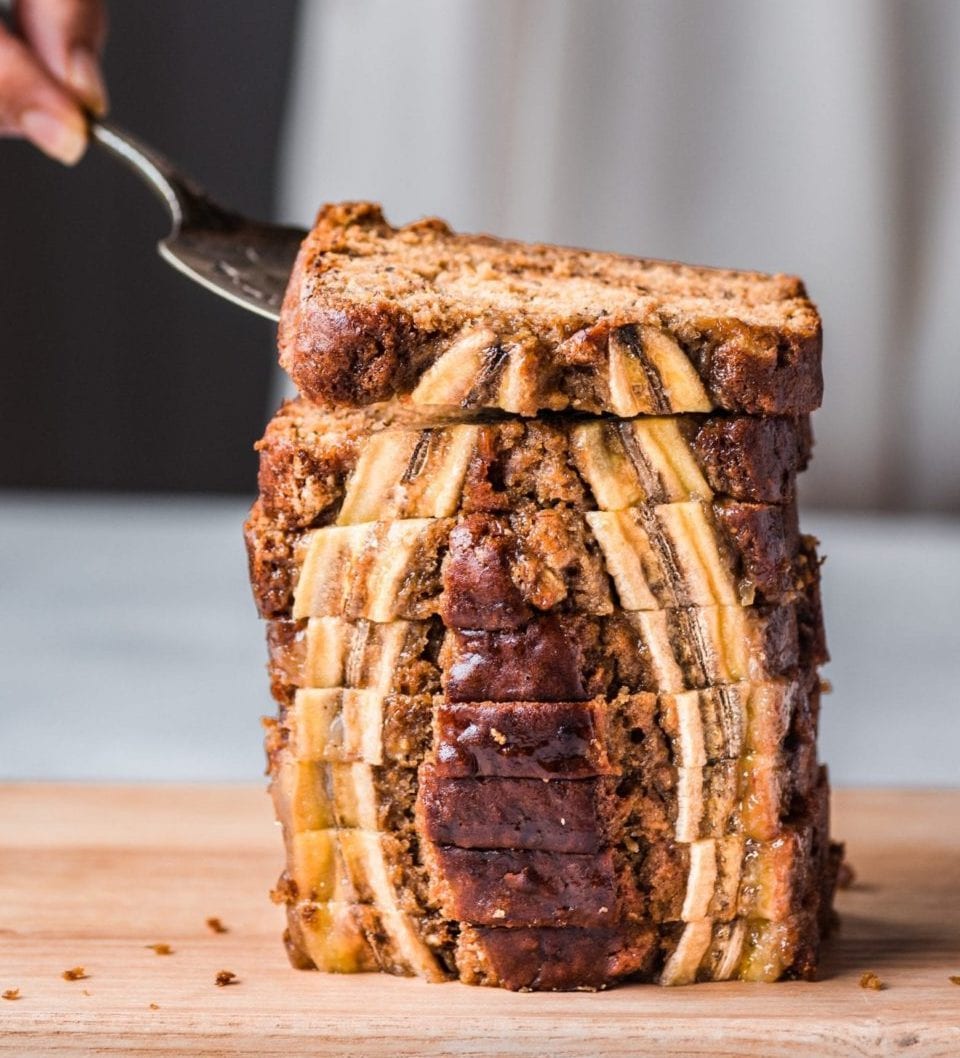 Here are the ratios for replacing eggs with aquafaba.
1 tablespoon aquafaba = 1 egg yolk

2 tablespoons aquafaba = 1 egg white

3 tablespoons aquafaba = 1 whole egg.
For a whole egg, lightly whip or whisk the aquafaba for 45 to 60 seconds to aerate it. Once it's uniformly foamy, you can use it as you would regular eggs. I use an electric handheld mixer for this.
For egg white meringue-style replacements, you'll need to do a bit more work. You'll need to use a stand mixer or handheld electric mixer and whip the aquafaba on medium-high speed for 6 to 10 minutes to get medium-firm peaks.
It's best to add cream of tartar (it helps stabilize the aquafaba once whipped and prevents it from turning back into the foamy texture). You only need a tiny bit of cream of tartar: 1/16 teaspoon for every 4 tablespoons of aquafaba (equivalent to 2 egg whites), or approximately 1/8 teaspoon cream of tartar for the aquafaba/brine from one 15-ounce can of chickpeas.
I recently discovered a third use for aquafaba but I've only tested in one recipe: these outrageously fudgy, chewy brownies. I whip the aquafaba for about 3 minutes with a generous amount of sugar. It mimics the texture of eggs beaten with sugar and provides a lot of the structure that eggs provide. Plus, it's the secret behind those beautiful shiny tops.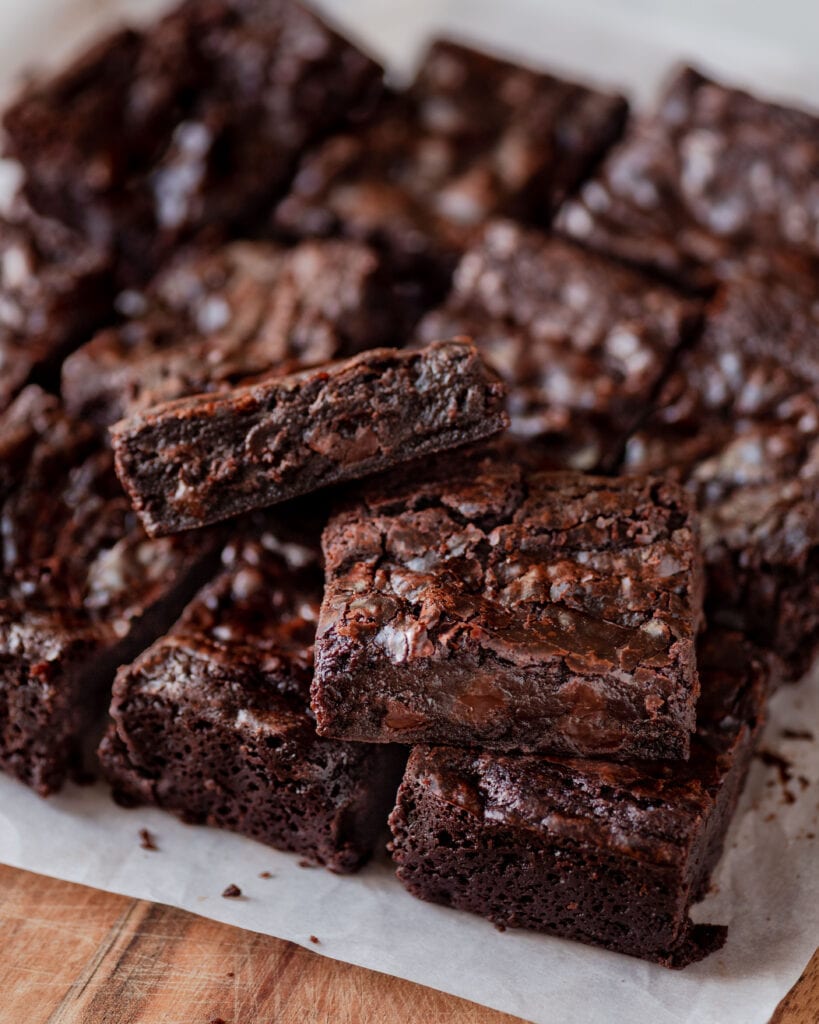 2. Chickpea Flour
I'm staying on the chickpea train because I like to be organized.
Chickpea flour (aka garbanzo bean flour), once it's mixed with water, acts as an excellent binder as well as a leavening agent just like eggs, making it the perfect addition to your vegan pantry. And, just like eggs, chickpea flour is packed with protein. Win-win. You can find chickpea flour in well-stocked grocery stores and online.
To replace one egg, simply mix 3 tablespoons of chickpea flour with 3 tablespoons of water until you have a thick and creamy mixture. If replacing an extra large egg, use 4 tablespoons of each. When I want an extra thick egg substitute, I mix the chickpea flour with almond milk instead of water. Clever, I know.
Chickpea flour helps bring a tender yet sturdy texture, so it's great in cookies, muffins, quick breads, scones or French toast. In fact, it works well in many kinds of baked goods, including many cakes according to the internet (though I can't say I've ever tried it in a cake myself). I use it in this Gingerbread French Toast Casserole to impart a slightly eggy flavor to the French Toast.
Keep in mind that raw chickpea flour is straight up gross! So don't use this in any recipe where you plan to eat the raw dough or batter :)
3. Flaxseed meal
Flaxseeds are seeds of the flax plant, a fiber crop that is used to make linen fabrics. They're an excellent source of essential fatty acids, antioxidants, and fiber. Because ground up flaxseeds are easier to digest than the whole seed, I typically buy flaxseed meal. But if you're not lazy, you should buy whole flaxseeds and grind them up in your coffee grinder.
For a tried and true flax egg  ecipe that will replace one regular egg, simply mix 1 tablespoon of ground flaxmeal with 2 ½ tablespoons of water. Stir to combine and let sit for 15 minutes until thickened.
I bake with "flax eggs" quite often, as they are an excellent binder. I often use flax eggs in brownies (such as these Fudgy Glazed Brownies), cookies (such as these Everything Cookies), pancakes, muffins, or when I want to add a slightly chewy texture to the batter/dough. Which is why I wouldn't try using it in light cake or pastry recipes – it's not good for that!
4. Tofu
If a recipe uses eggs to simply add moisture (and not as a leavening agent, i.e., the recipe calls for baking soda and baking powder in addition to eggs), you can replace the eggs with silken/soft tofu.
Use ¼ cup of silken tofu for 1 egg, but be sure to purée the tofu in a food processor or blender so that you don't end up with gross chunks. Silken tofu works great in dense desserts like brownies, custard-like pies, or raw cheesecakes.
5. Ripe Bananas
I love using bananas as an egg replacer because they are sweet and delicious. Also, it means you can use less sugar, if that's your thing, as ripe bananas are quite sweet. Ripe mashed bananas are best in quick breads (hello, banana bread), muffins, pancakes, and even some cake recipes.
For one egg, use half of a mashed banana or approximately ¼ cup of puréed banana.
Like tofu, bananas are added only for moisture and to act as a binder in the same way eggs do. They don't add any leavening properties, so you'll want to add a bit more of baking powder to make sure your baked goods rise, approximately ½ teaspoon (or approximately 1/4 teaspoon baking soda).
Finally, you should know that adding bananas can make some baked goods denser than normal, which can be good for items like quick breads (like this gluten-free Kabocha Squash Banana Bread) and pancakes, but not so good for light and feathery cakes.
6. Applesauce
Applesauce is not my favorite vegan baking substitute, but it is a good alternative to bananas where you don't want a prominent banana taste. Applesauce is heavier/denser than banana, so it can add some density and even rubberiness to your baked goods. To help bring a lighter texture to the baked good, you can try adding an extra 1/2 teaspoon of baking powder to the recipe.
Which is why you shouldn't be too heavy-handed with it. I wouldn't recommend using more than 1/2 cup applesauce as an egg substitute in a given recipe, unless of course the recipe was specifically tested using applesauce.
As with bananas, applesauce brings the moisture that eggs bring, but it doesn't add any leavening properties, so keep that in mind.
For one egg, use ¼ cup of unsweetened applesauce. If all you have is sweetened applesauce, slightly decrease the sugar in the recipe. In my experience, applesauce is best used in quick breads, pancakes (like these healthy gluten-free Quinoa Buckwheat Pancakes, or muffins.
Aside from these six egg substitutes, I've also seen mashed avocado, chia eggs, and sweet potato purée used as egg substitutes. Have you tried any of those? Let me know in the comments!
With lots of sugary love,
Nisha