I figured you might need some chocolate in your life right now, given the current circumstances. But if you've been stress eating cookies and cakes for the last few months and are looking for some healthier solutions to satisfy your chocolate cravings, this list of 10 Healthy Vegan Chocolate Desserts has you covered!
While all of these recipes are all vegan and all made with wholesome ingredients, they certainly don't taste "healthy" and don't sacrifice on flavor!
10 Healthy Vegan Chocolate Desserts
Made with just six main ingredients, these Fudgy Vegan Chocolate Beetroot Truffles are wholesome yet taste indulgent and melt in your mouth. They're also gluten-free, oil-free, soy-free, nut-free and include a Paleo option!
Check out this recipe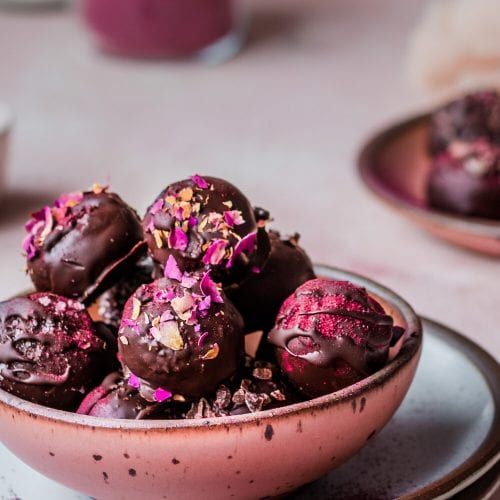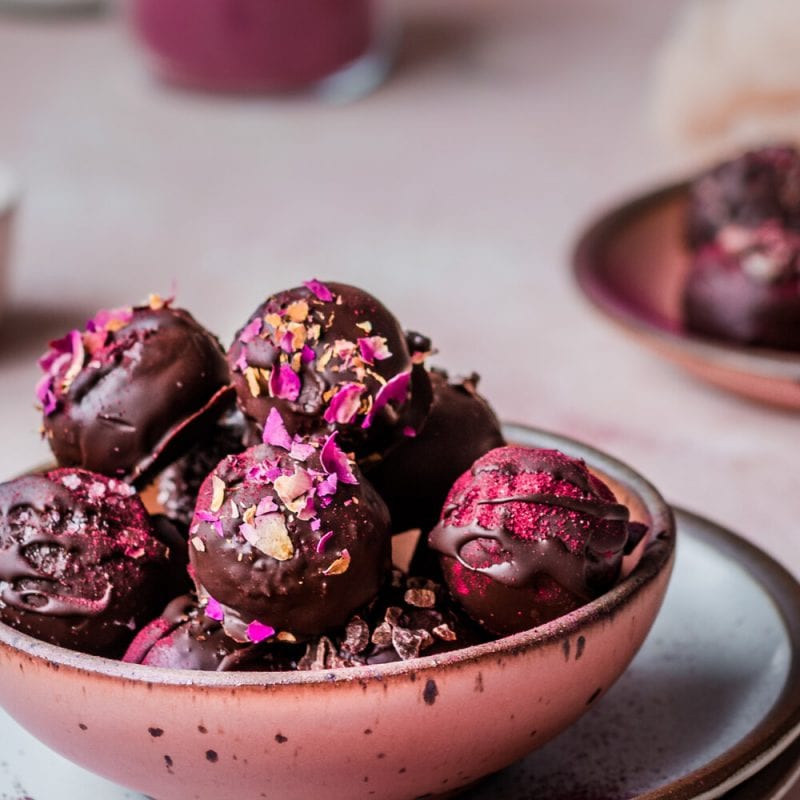 These fudgy tahini brownies are healthy, vegan, gluten-free, and delicious! They're made with wholesome ingredients like winter squash, tahini, and coconut sugar, but are indulgent, gooey, and rich.
Check out this recipe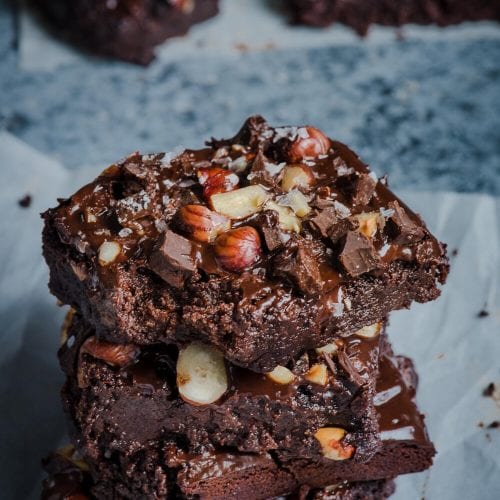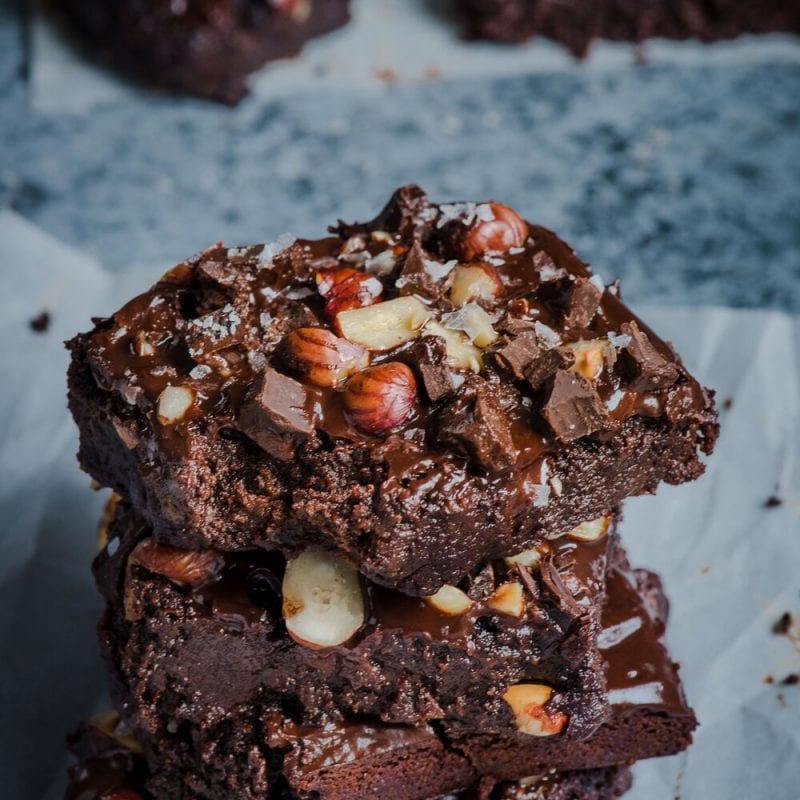 This dessert features a layer of creamy, chocolatey homemade Nutella and another layer of an espresso-flavored cheesecake mousse. Which means it's doubly indulgent, but it's wholesome and 100% vegan and gluten-free!
Check out this recipe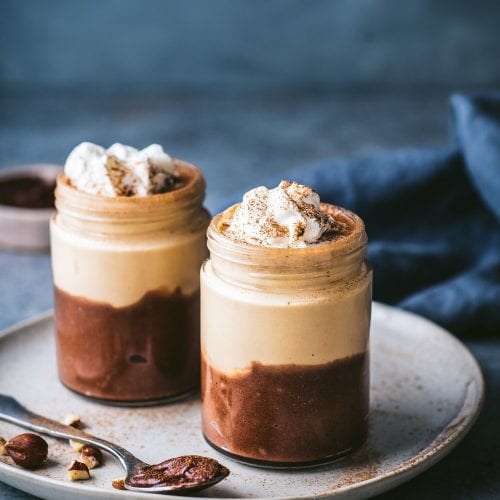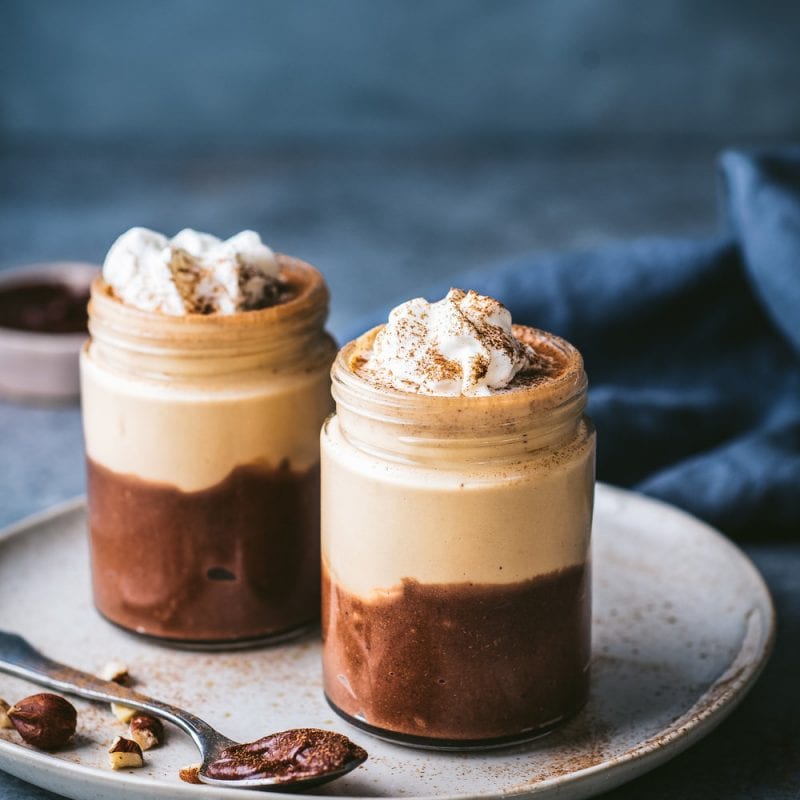 These are the BEST cookie dough bars you will ever try! Made with just six ingredients, they're an easy no-bake treat to satisfy any sweet tooth. Plus, they're vegan, gluten-free, soy-free, nut-free, and oil-free so they're a healthy, allergen-friendly, feel-good treat.
Check out this recipe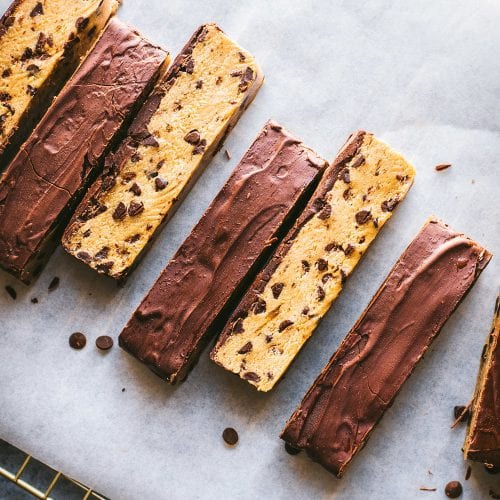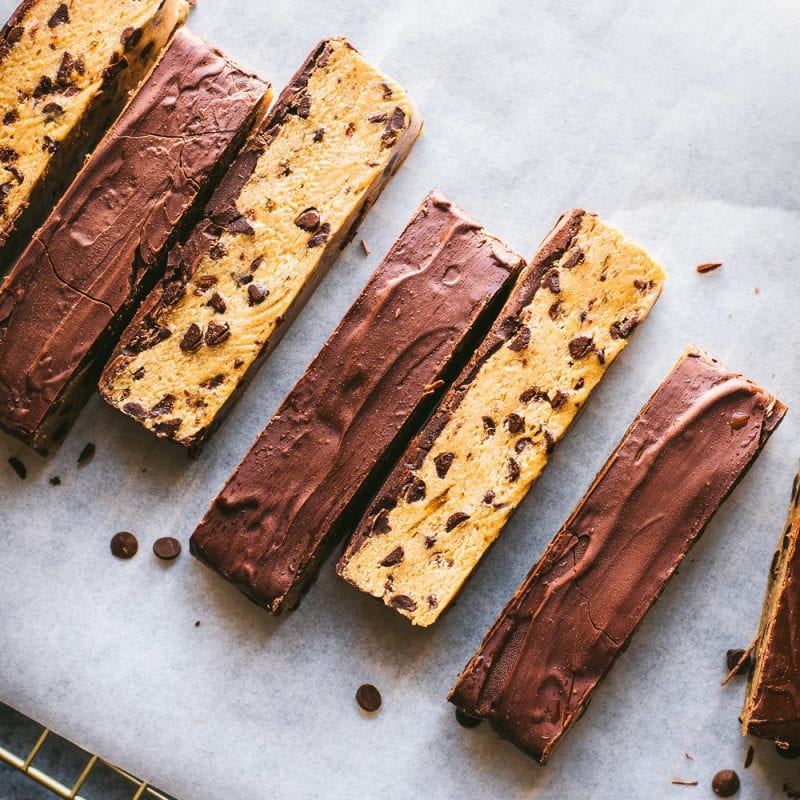 These oil-free, vegan Triple Chocolate Cookies are rich, dense, and chocolatey, like a mashup between a brownie and cookie. Best of all, they taste like a mug of hot chocolate when eaten warm!
Check out this recipe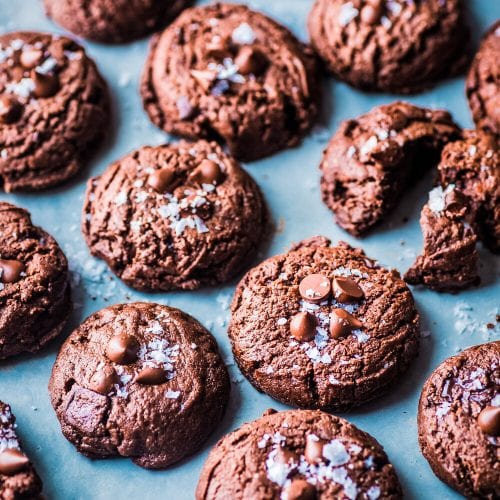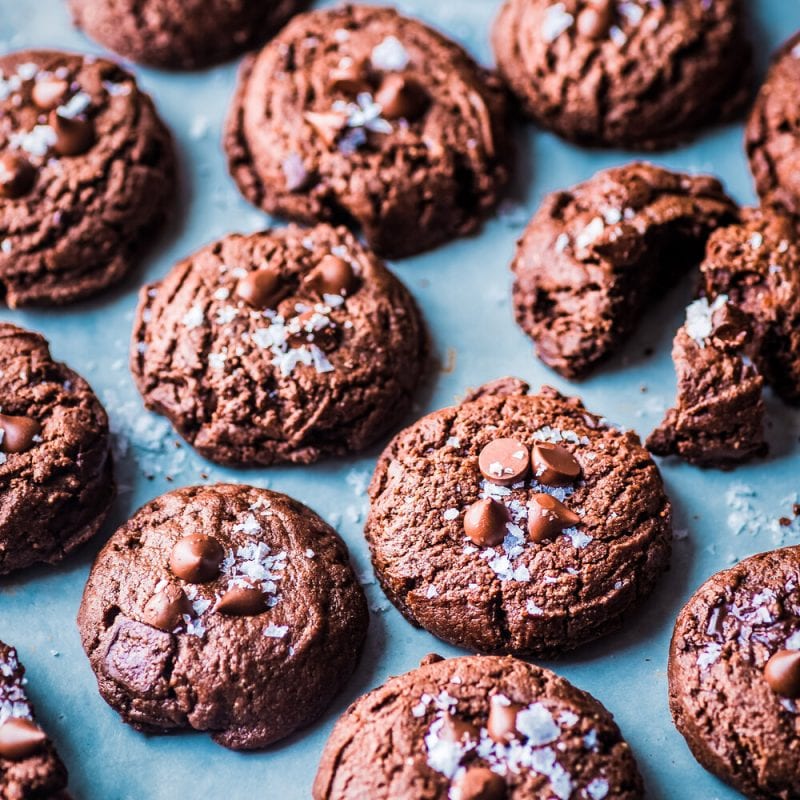 If you're not familiar with Medjool dates yet, you are missing out one of life's greatest treasures. They are soft, extra sweet, and sticky, making them the perfect dessert. While do contain a decent amount of sugar, it's all naturally occurring sugar! Plus, dates also contain a hefty amount of fiber, which helps counteract the sweetness of the sugar.
Check out this recipe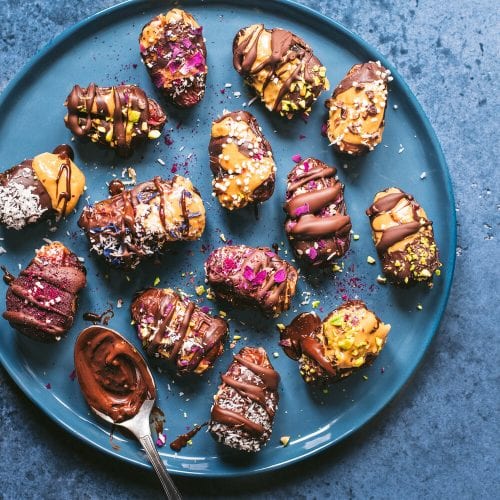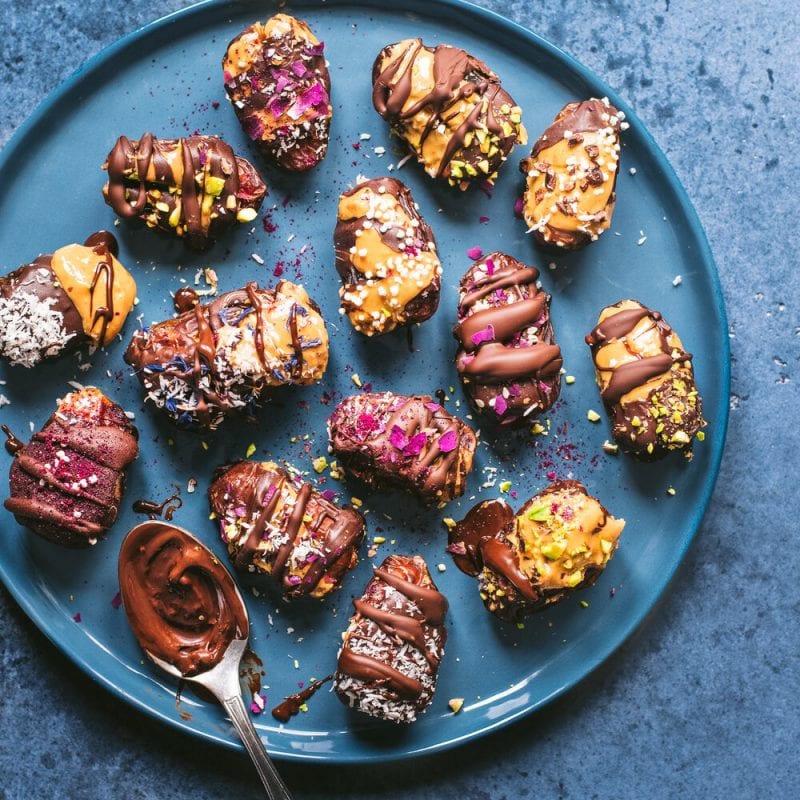 An indulgent No-Bake Vegan Nutella Cake that tastes like Nutella but is not only dairy-free and vegan, but also gluten-free, paleo-friendly, oil-free, soy-free, and refined sugar-free! Plus, the food processor does 95% of the work and there's only a handful of ingredients required!
Check out this recipe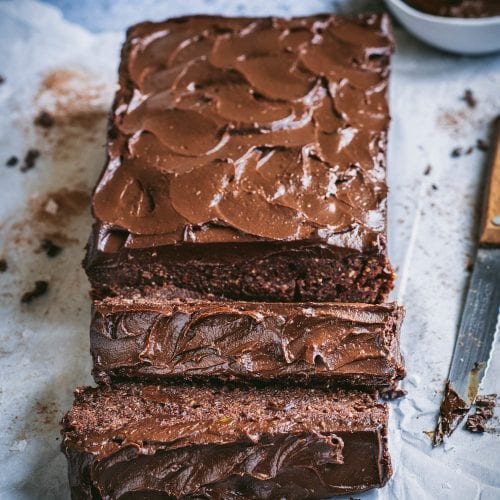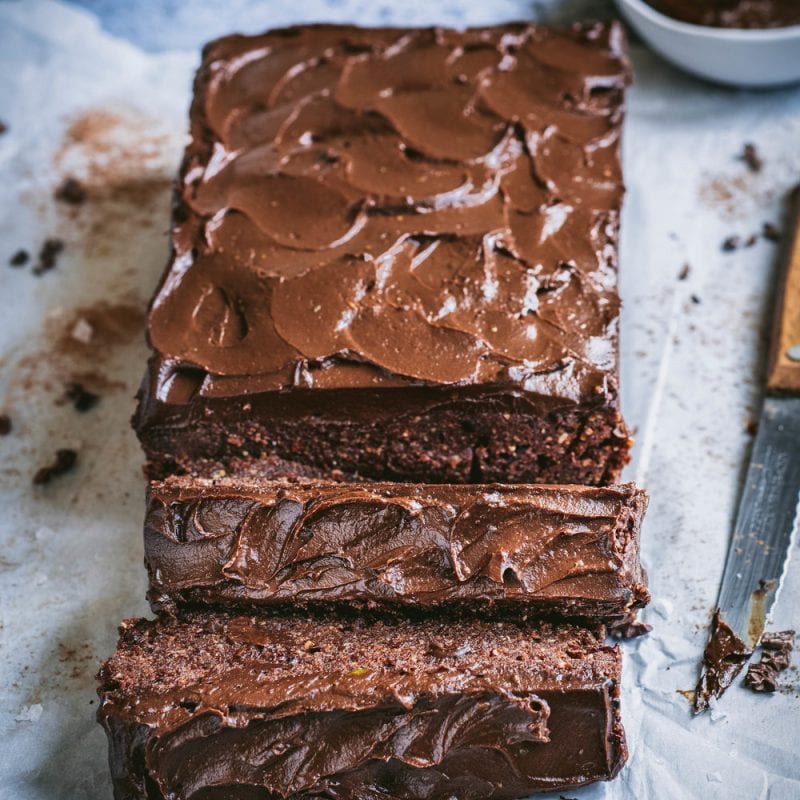 This Chocolate Chia Mousse is creamy and satisfying but 100% vegan, gluten-free, and healthy. With a double dose of healthy fats and lots of antioxidants, it's a healthy breakfast option that'll keep you full all morning.
Check out this recipe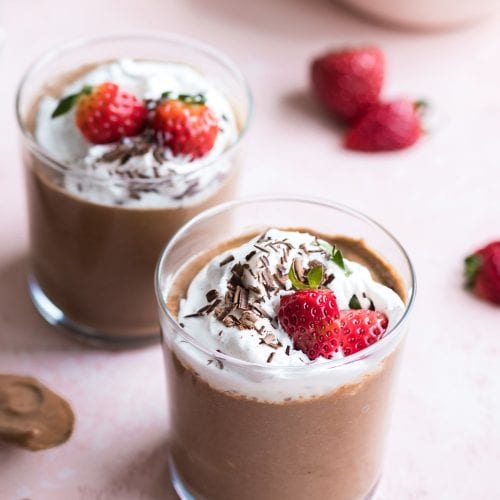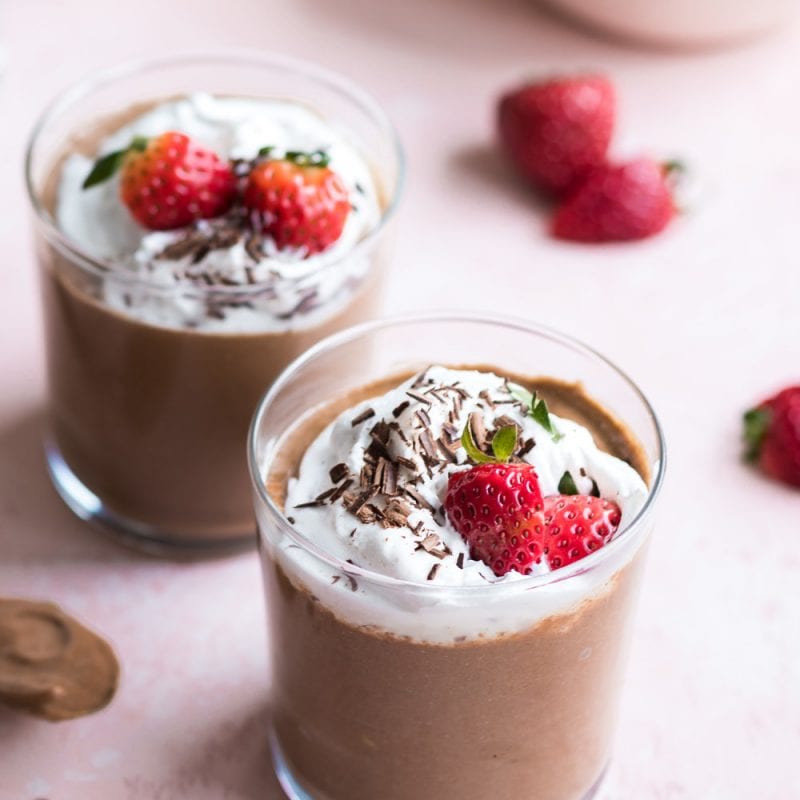 This Baked Vegan Chocolate Cheesecake is a crowd-pleasing chocolate cheesecake that no one will ever guess is vegan! Rich and dense and creamy, just like traditional cheesecake, this chocolate cheesecake is dairy-free, vegan, and gluten-free.
Check out this recipe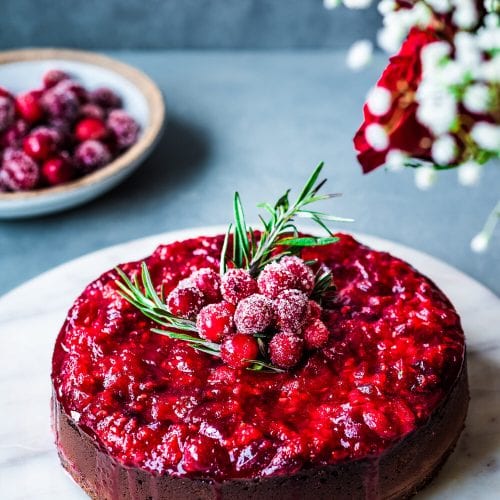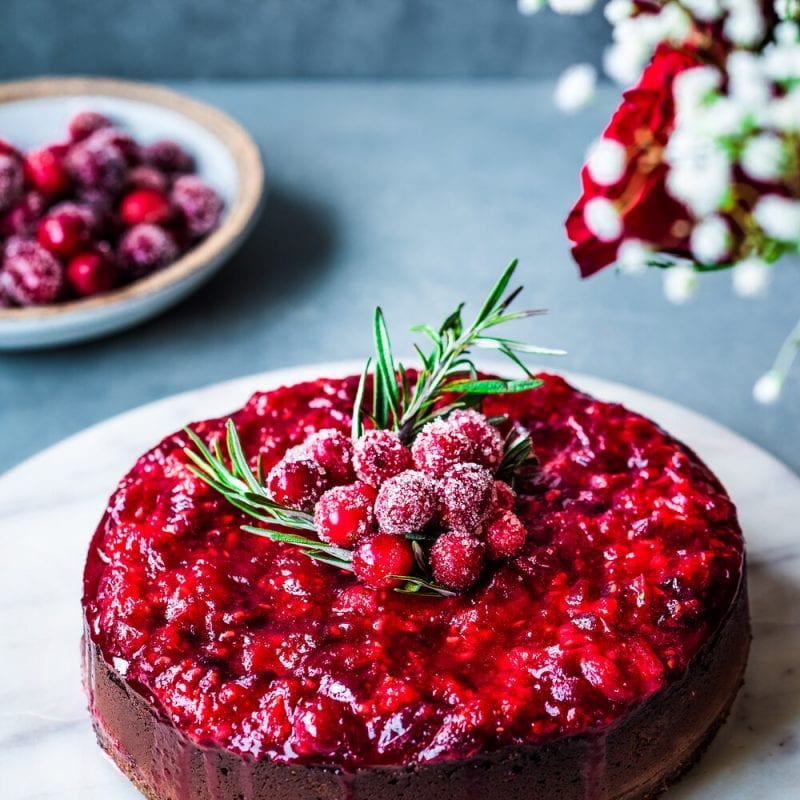 No-Bake Vegan Salted Chocolate Cream Tart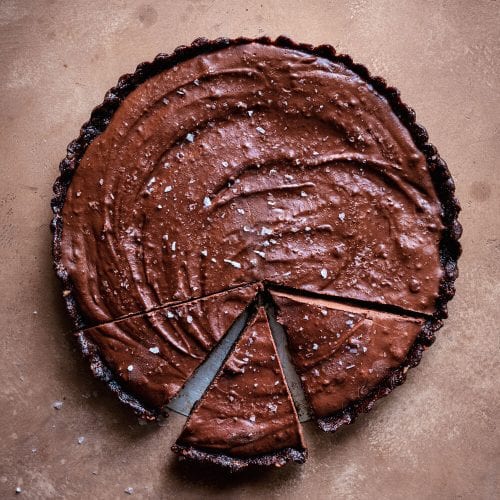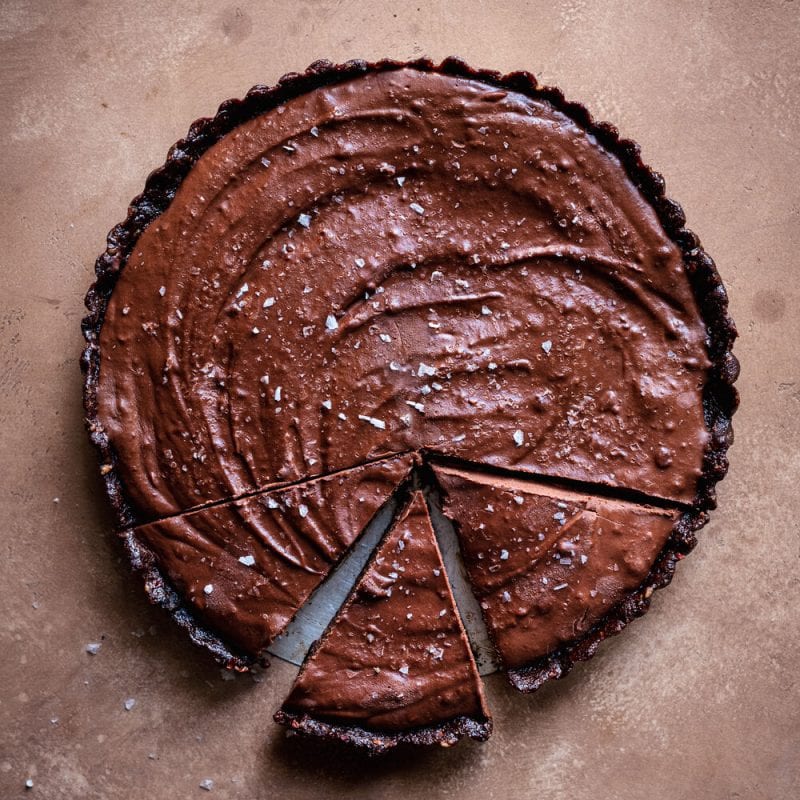 With a no-bake brownie base and a creamy salted chocolate filling, this gluten-free, vegan Salted Chocolate Cream Tart is one of the best desserts you'll ever taste! It's rich and creamy but made with wholesome ingredients and requires no baking. Make it for a special occasion and wow your guests!
Ingredients
Crust
1

cup

Medjool dates

(210-230g, about 9 or 10 large dates)

1/2

cup

(55g) raw walnuts

3/4

cup

(85-90g) raw pecans (or almonds)

4

tablespoons

smooth almond butter

1/2

teaspoon

fine sea salt

1/2

teaspoon

ground cinnamon

5

tablespoons

raw cacao powder or unsweetened cocoa powder

2

tablespoons

raw cacao nibs optional
Filling
10.5

ounces

or 1 1/3 cups

320 mL coconut cream*

4

ounces

115g 60%-85% dark chocolate, roughly chopped (I like using 72%)

1/3

cup

refined coconut oil

unrefined coconut oil will bring a coconutty taste

2/3

cup

145g, about 6 or 7 large dates) Medjool dates

1

teaspoon

pure vanilla extract

A large pinch of sea salt
Garnishes
A few sprinkles of flaky sea salt for topping

Fresh raspberries or other berries
Instructions
Make the Crust
Remove the pits from the dates. If the dates aren't soft, soak them in hot water for 5 minutes, then drain well.

Add the dates, walnuts, pecans, almond butter, salt, cinnamon, and cacao powder to a food processor. Blend until you have a slightly sticky dough that comes together when you press it with your fingers. If using, fold the cacao nibs into the dough with a rubber spatula or your hands.

Press the dough onto the bottom and up the sides of a 9-inch tart pan with a removable bottom. Place in the freezer to firm up for 20 minutes and clean out the food processor.
Make the Filling
While the crust is chilling, heat a saucepan over medium-low heat and add the coconut cream, chopped dark chocolate, and coconut oil. Whisk frequently until melted and smooth. Allow the chocolate to cool slightly.

Remove the pits from the dates and tear into pieces. Add them to the food processor, along with the vanilla, sea salt, and and the melted chocolate mixture. Blend until everything is combined and completely smooth, scraping down the sides as needed. The filling should be smooth, silky, and rich. Taste for seasonings, add more salt as needed.
Assemble the tart
Pour the chocolate filling into the chilled tart crust. Garnish with flaky sea salt. Chill the tart in the freezer for 2 hours or until set and firm. Garnish with fresh raspberries and allow to sit at room temperature for 10 to 15 minutes before serving.
Notes
You can buy canned coconut cream or canned full-fat coconut milk. I recommend refrigerating two 13.5 ounce cans about 24 hours in advance (or more). That way, the cream separates from the liquid part, so it's easier to scoop out. When at room temperature, many brands of coconut milk or cream mix together, so you can't scoop out the cream.
---
Calories:
441
kcal
|
Carbohydrates:
36
g
|
Protein:
6
g
|
Saturated Fat:
19
g
|
Polyunsaturated Fat:
5
g
|
Monounsaturated Fat:
7
g
|
Sodium:
96
mg
|
Potassium:
443
mg
|
Sugar:
26
g
|
Vitamin A:
49
IU
|
Vitamin C:
1
mg
|
Iron:
3
mg