Do you still miss cheese, even after years of being vegan? If you said yes, you're not alone— when I polled my Instagram audience about the hardest food to give up after going vegan, the most common answer was, not surprisingly, cheese!
And I get it. Cheese is salty, creamy, and tangy, and every time you eat a piece, it releases an explosion of dopamine in our brains, which some people think is as addictive as drugs.
But conquering these cravings has never been easier thanks to the growing selection and ever-improving quality of vegan cheese alternatives.
Nowadays, there are endless varieties of vegan cheese to choose from. You can buy almost every type of cheese you love from well-stocked grocery stores or even make them yourself at home.
This comprehensive guide to vegan cheese will fill you in on what this delicious alternative is all about. You'll learn what vegan cheese is typically made of, our favorite store-bought brands, and how to make vegan cheese at home. Plus, you'll find inspiration on how to use all of them!
Most importantly, this guide will help you conquer your cravings so you can ditch dairy once and for all!
Table of Contents:
1. What is vegan cheese?
2. What is vegan cheese made of?
3. Homemade vs. store-bought vegan cheese
4. Store-bought vegan cheese we love
5. How to make vegan cheese from scratch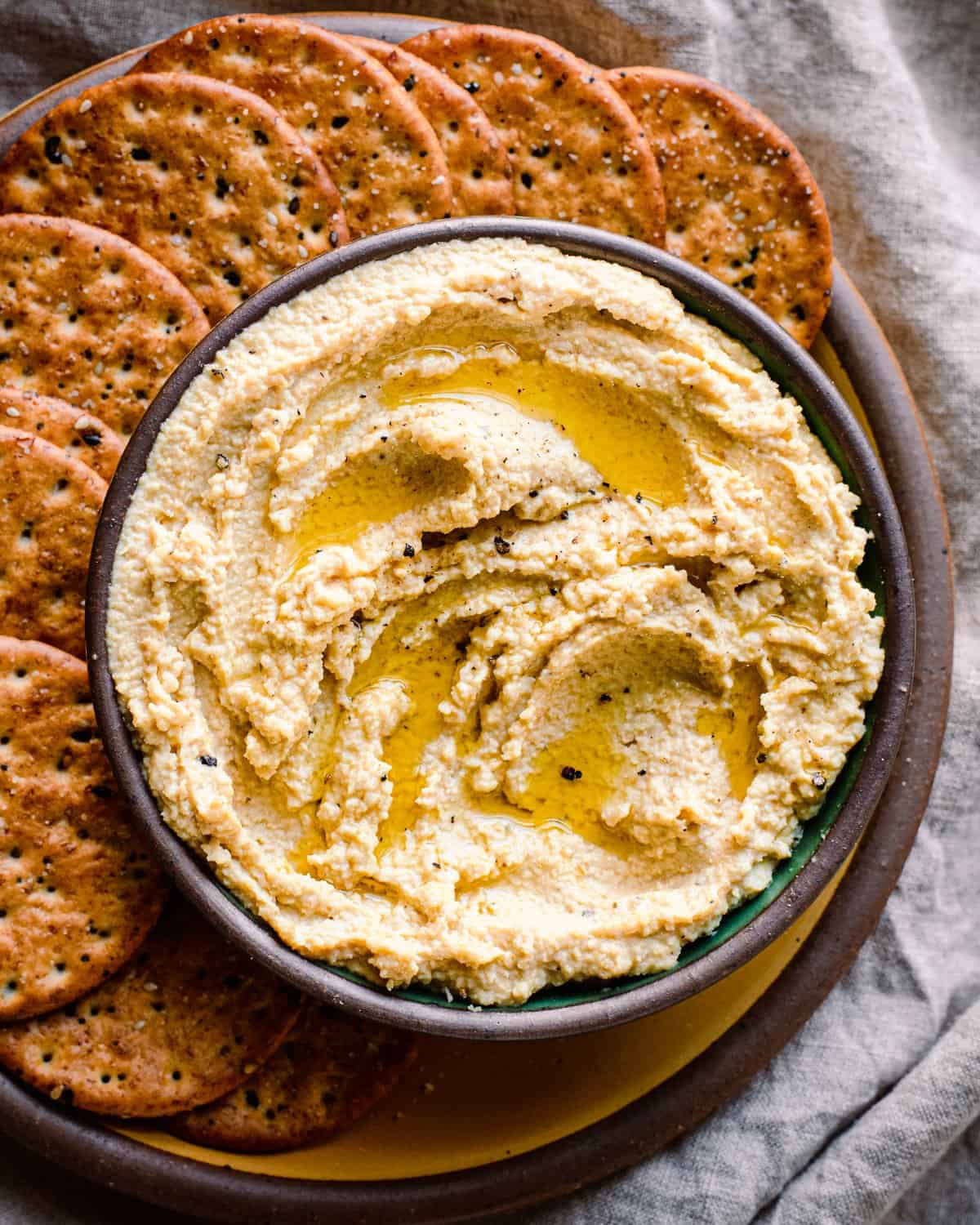 What is vegan cheese?
Vegan cheese often looks just like regular dairy cheese and some of them taste very similar to it as well, but the cheese is made with plant-based ingredients instead of animal milk. Nowadays, there are endless varieties to choose from, like shredded cheese, liquid cheddar or mozzarella-style sauce, sliced Swiss cheese, and even vegan parmesan.
It's important to understand that vegan cheese, being made with different ingredients, typically does not taste exactly like traditional dairy cheese. However, it does replicate some of the flavors and textures that you might remember from dairy cheese and tastes great in its own right.
Even if vegan cheese hasn't 100% replicated the taste and texture of dairy-based cheese, it's a great alternative for dairy-free eaters and vegans, as it doesn't cause pain or suffering to cows and other animals.
What is vegan cheese made of?
While dairy cheese is made from curdled dairy milk, the ingredients in vegan cheese are much more unique.
The base of vegan cheese is typically made with wholesome ingredients, like nuts, seeds, tofu, oats, or beans. They're often thickened with starch or flour, then given a realistic flavor with simple flavoring agents, like spices, herbs, and condiments.
Below are some common ingredients you'll find in homemade and store-bought vegan cheese:
Homemade vs. store-bought vegan cheese
We love making vegan cheese at home because it gives us complete control of the ingredients and flavors. They're typically easy to make, too, and the only special tool you need is a blender. But when you need vegan cheese in a hurry, that's where store-bought cheese shines.
Picking up vegan cheese from grocers has never been easier than it is now. When I went vegan in 2016, there were only a handful of options, most of which were barely edible. Now, you'll be lucky if you don't face decision fatigue!
Store-bought vegan cheese we love
With so many realistic-tasting choices available these days, we don't want you to feel overwhelmed with the options. That's why we've put together a list of store-bought vegan cheese brands we love and how to use each one below:
Cream Cheese
How to use: Depending on the brand, vegan cream cheese will give homemade cheesecake a thick and sturdy structure and a tangy, creamy flavor. Otherwise, spread it on bagels for breakfast or use it to make cream cheese frosting for desserts.
Shredded Cheeses
How to use: Shredded vegan cheese is very versatile. It's particularly great in grilled cheese sandwiches because the small shreds melt more readily than sliced vegan cheese, which can be trickier to melt before the bread burns.
Sliced Cheese
How to use: Layer the slices into sandwiches, grilled cheese sandwiches, or melt them on veggie burgers.
Parmesan
How to use: Use vegan parmesan in stuffed shells or any other baked pasta recipe. It's also a wonderful finishing cheese you can sprinkle over pasta dishes, vegan pizza, and risotto. Use it in pesto, too!
Feta
How to use: Feta is perfect in pasta salads and leafy green salads. We especially love it as a tangy and cheesy element in watermelon and cucumber salads with fresh basil.
Spreadable Cheeses
How to use: Grab some crackers or fresh bread and slather the cheese on top!
Ricotta Cheese
How to use: If you're making vegan lasagna, then you NEED vegan ricotta. Otherwise, use it as a dip or spread on a flatbread pizza or with fresh bread, crackers, and fresh fruit.
Mozzarella
How to use: Mozzarella is a must on pizza because it's so stretchy and gooey. The shreds or liquid vegan mozzarella would also be delicious melted on top of vegan lasagna or baked pasta.
How to make vegan cheese from scratch
There are endless benefits to making homemade vegan cheese. It's more affordable, you're in control of the ingredients and flavors, and it's relatively easy! Plus, there's a recipe out there for everyone, regardless of allergies, flavor preferences, and dietary needs.
This list of homemade vegan cheese recipes and how to use them will help you get started:
For snacking…
My Fermented Cashew Cheese is the spreadable vegan cheese of your dreams.
It's a sliceable and spreadable cashew cheese made from pantry staple ingredients. The real kicker, though, is that it's fermented over one or two days! This makes it feel fancier than your average homemade cashew cheese and packs it with tangy, umami flavors.
A sliceable, spreadable vegan cheese that will blow your mind! This cashew-based cheese is made with just a handful of ingredients and is an explosion of salty, cheesy, tangy, and umami flavors thanks to fermentation.
Check out this recipe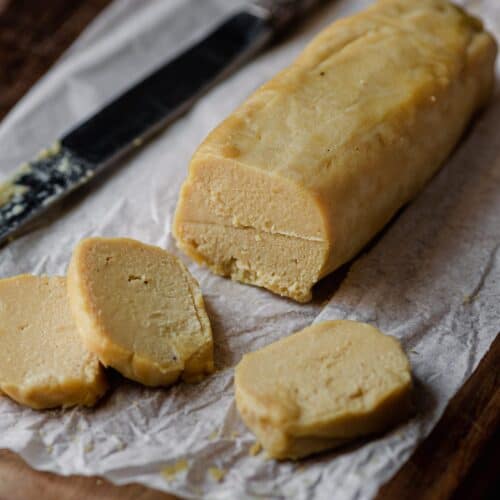 How to use: Spread it onto crusty bread or use it as a sandwich spread, include it on a cheese board with crackers, olives, fruit, and vegetables, or use it as a dip with pita bread.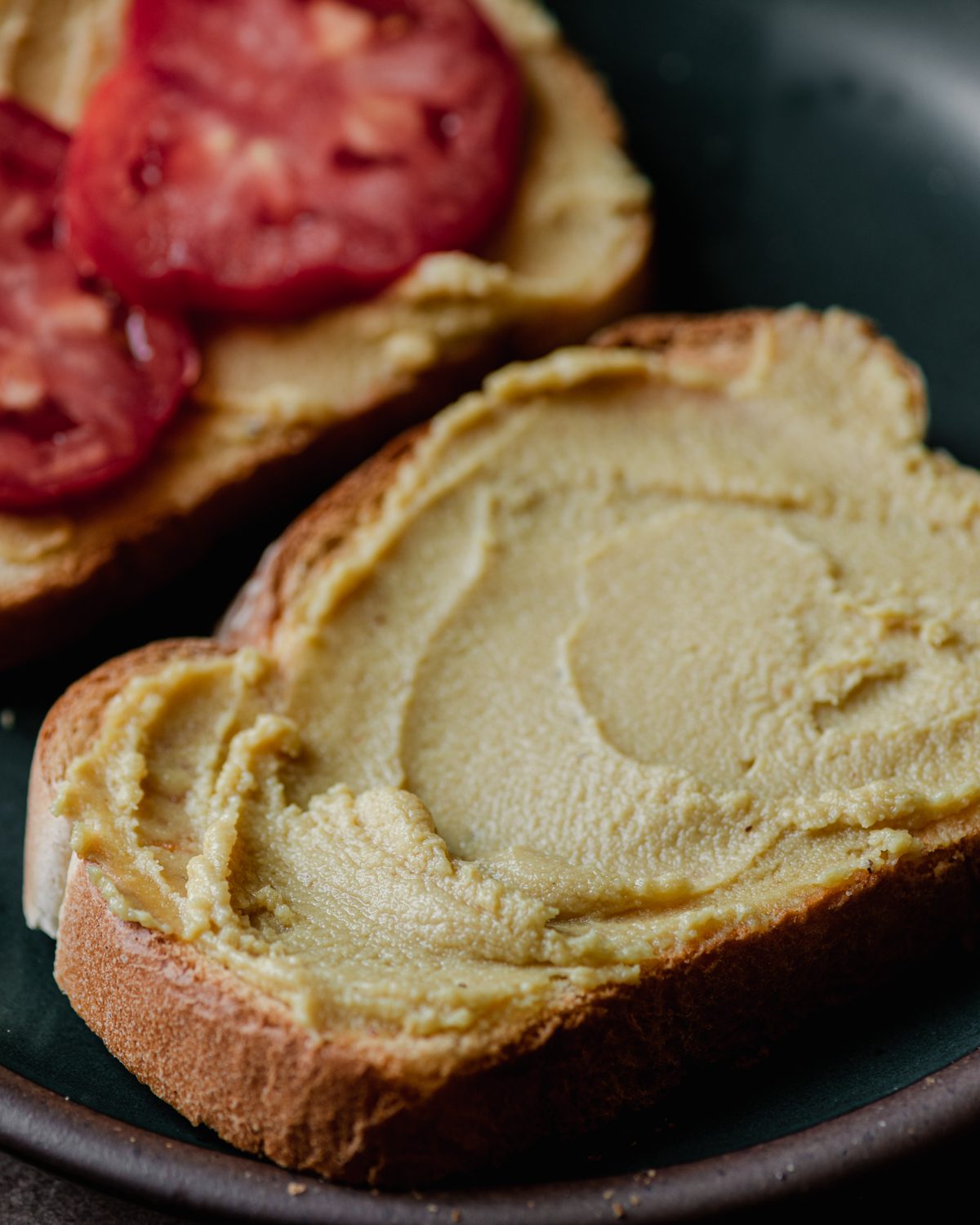 When you're in the mood for Greek food…
Then you need to make this Vegan Feta!
Regular feta is salty, creamy, tangy, and crumbly. My Greek-style tofu feta is close to the real thing, with all of the classic flavors of the original.
Best of all, it's just plain easy! Cut a brick of firm tofu into cubes, let it hang out in a tangy and herbaceous marinade, and use it throughout the week.
Vegan feta that tastes so similar to classic feta but without any dairy! Tangy and salty with Greek flavor, and easy to crumble into salads.
Check out this recipe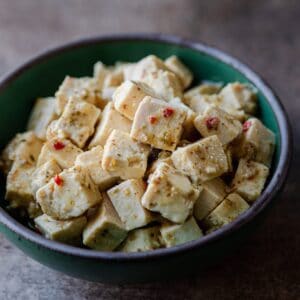 How to use: This vegan feta is particularly great in salads, like watermelon or cucumber salads and Greek salads, and on top of grain bowls, flatbread pizzas, and couscous. The cheese adds a burst of tang to my Lemon Orzo Pasta Salad and the Greek Gigantes Plaki in my cookbook, The Vegan Instant Pot Cookbook!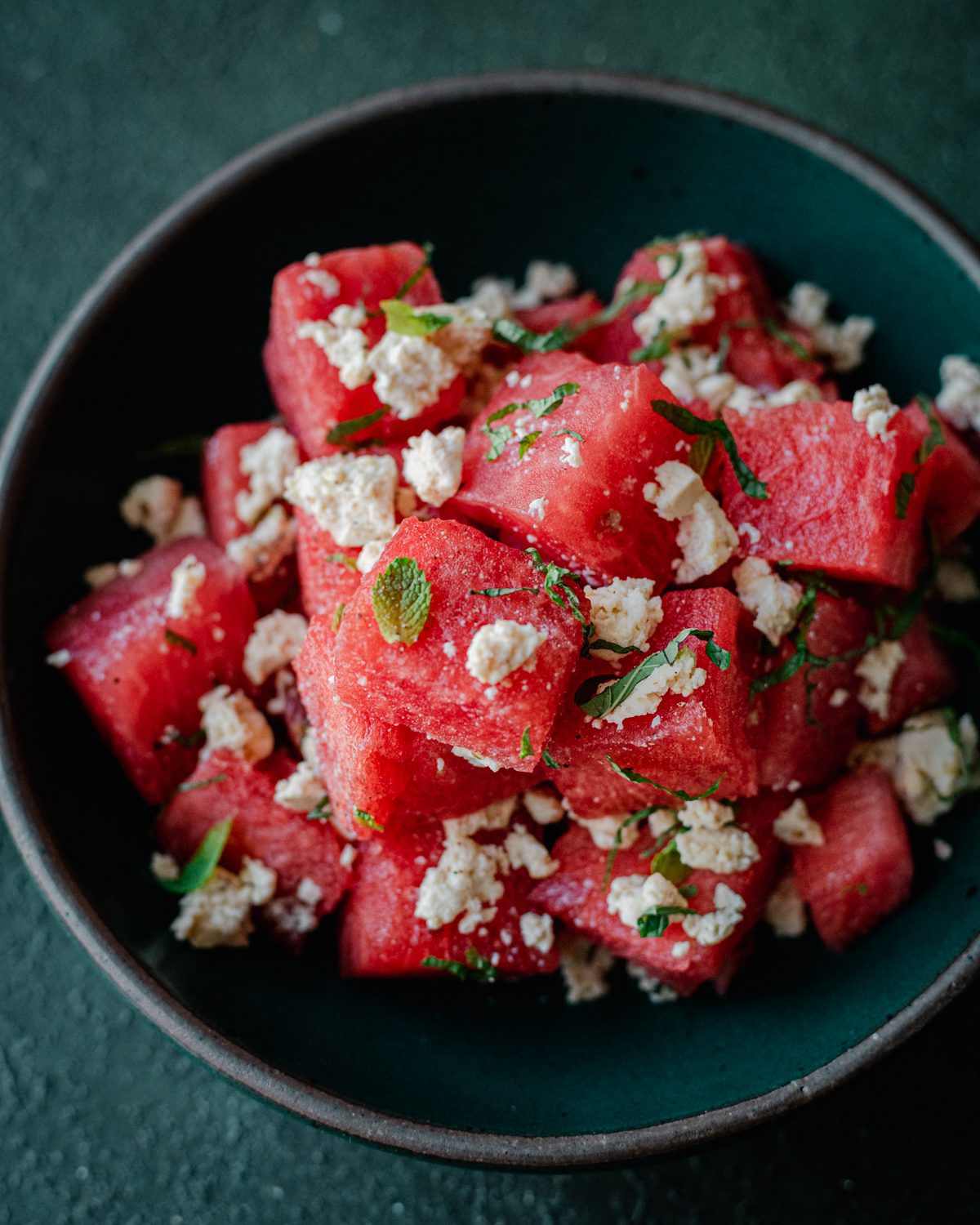 For a Mexican-inspired feast…
You need my Vegan Queso!
This is an addictive vegan cheese sauce that tastes just like real queso. It's easy to make with 10 wholesome ingredients, like cashews, pickled jalapeños, salsa, and coconut yogurt. Blend them all together and you have a creamy and spicy queso you can use in a ton of Mexican-inspired recipes!
The vegan queso recipe you've been waiting for — creamy, spicy, AND cheesy. Perfect for burritos, quesadillas, tacos, nachos, and more!
Check out this recipe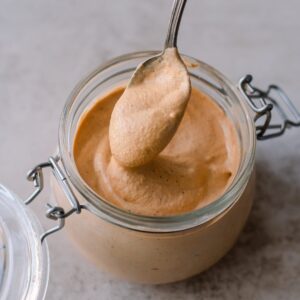 How to use: There are so many ways to use this vegan queso. You can try it in my Buffalo Chickpea Quesadillas, Vegan Crunchwrap Supreme, or Breakfast Burritos. It's also delicious with vegan nachos and as a dip with tortilla chips.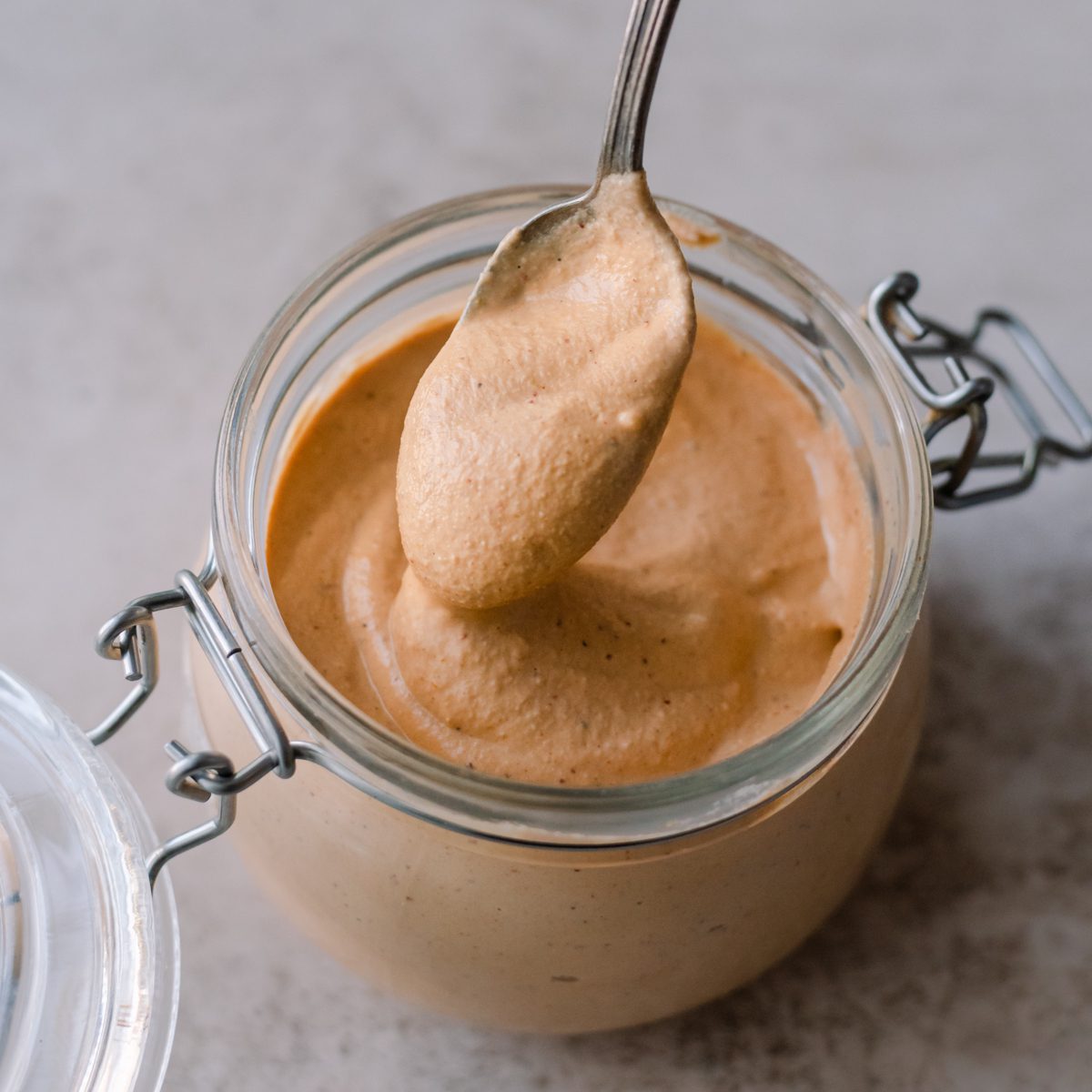 If you're craving cheesy vegan pasta…
Then this creamy Vegan Ricotta will take it over the top.
Ricotta is one of the cheeses I missed the most when I first went vegan. It's an incredibly creamy and indulgent cheese, but that same indulgence is easy to recreate with cashews! A blend of simple seasonings and wholesome ingredients gives this vegan ricotta an irresistibly savory flavor that is an integral part of all of your comfort foods.
Vegan Cashew Ricotta that's creamy and indulgent but made with healthy, simple ingredients. 10 minutes to make. Just like classic ricotta!
Check out this recipe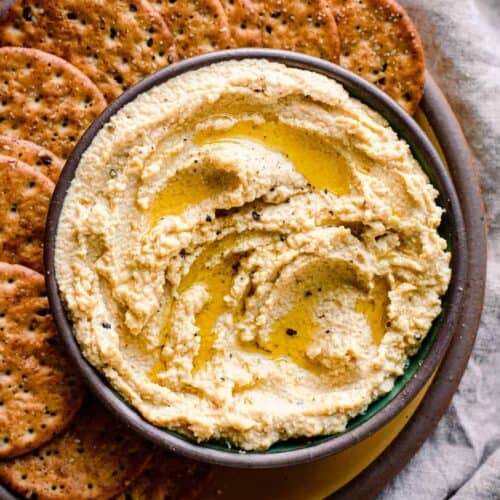 How to use: Just like traditional ricotta, you can use vegan ricotta in lasagna and stuffed shells. It's also fantastic as a dip with crackers or fresh bread, or spread on bagels and flatbread.
For your nut-free friends…
Treat them to this Nut-Free Vegan Cheese Sauce.
In addition to being nut-free, this healthy cauliflower cheese sauce is soy-free and oil-free, too. Admittedly, some of my other recipes taste a bit cheesier and more indulgent, but if you're intolerant to nuts or looking for a low-calorie option, then this is the cheese sauce for you!
This Nut-Free Vegan Cheese Sauce is made with nourishing, wholesome ingredients. Say hello to mac'n cheese, quesadillas, and more!
Check out this recipe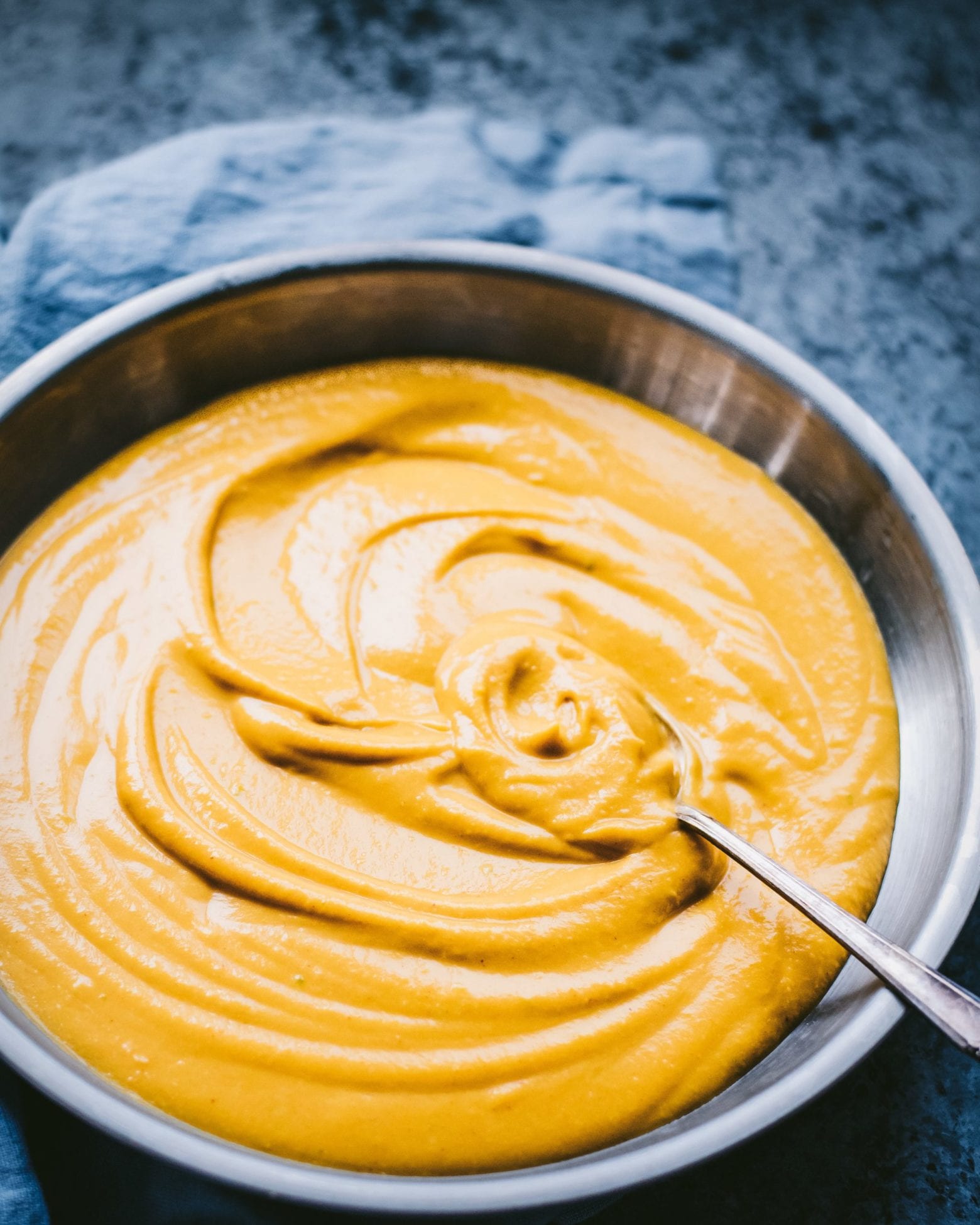 How to use: This is my go-to sauce for a meaty Buffalo Jackfruit Vegan Grilled Cheese. It's also wonderful in mac and cheese, drizzled over nachos, or baked on a homemade pizza. And when you want to jazz up roasted vegetables, add some of this vegan cheese sauce on top!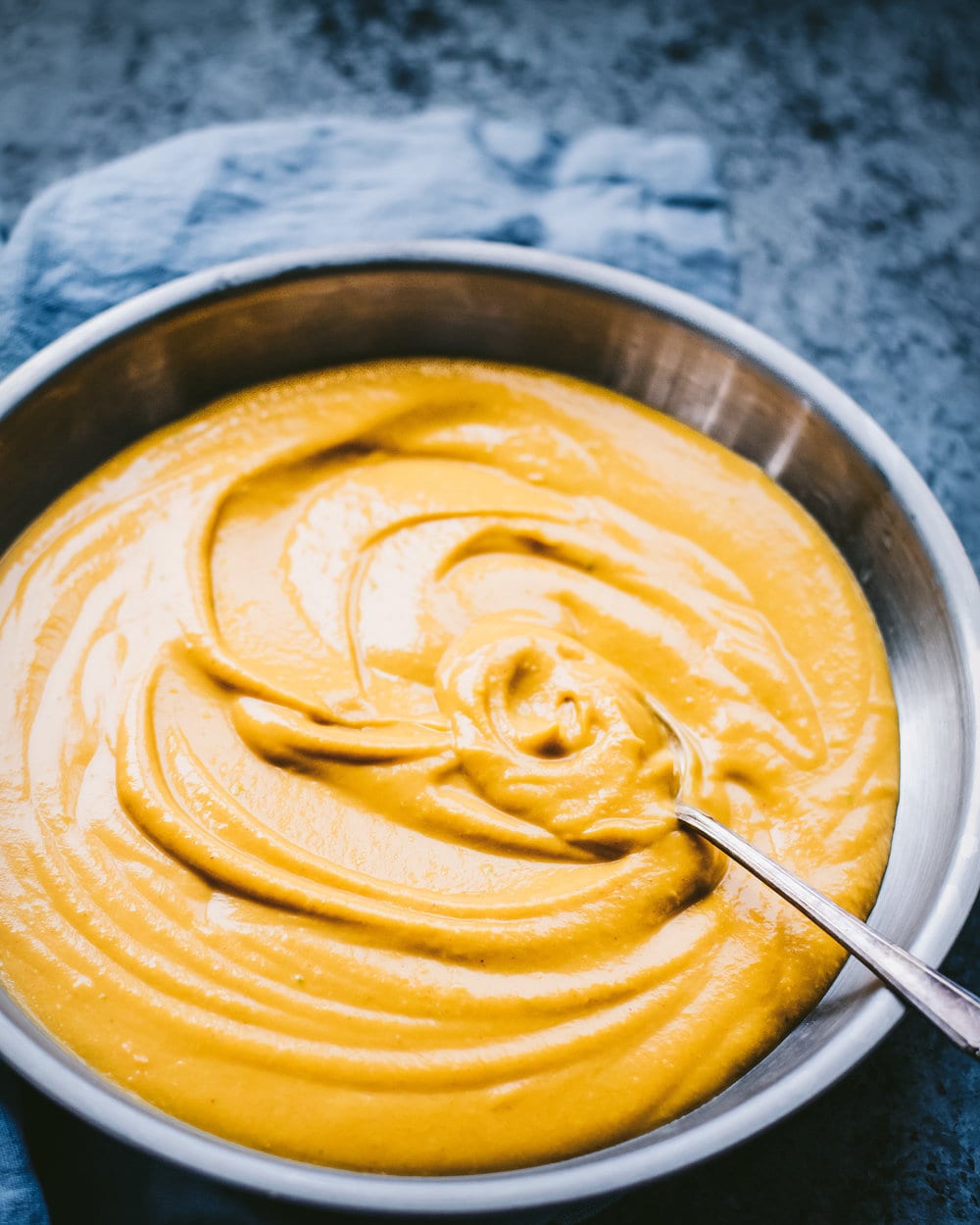 More recipes with vegan cheese
Whether you crave cheese or not, I hope this thorough guide inspired you to get creative with vegan cheese! Be sure to leave a comment below if you found it informative or if you have any feedback :)